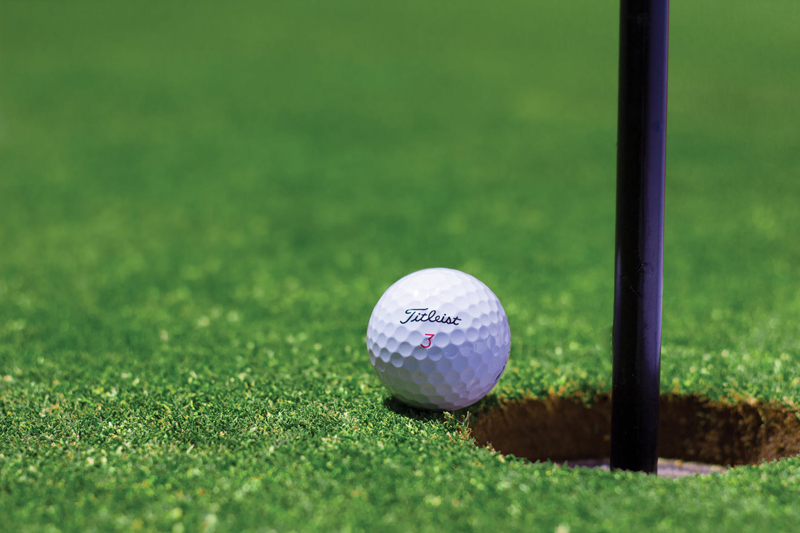 I picked up a few used golf book from the Friends of the Library in Fort Worth and found this book Token Chick a fun read. It is written by Cheryl Ladd and is titled "Token Chick - A Women's Guide of Golfing with the Boys". This book was published in 2005 and I had never heard of it before or at that time was not aware of her playing golf. I knew of other stars who played golf like Diana Shore, Katherine Hepburn etc. but not Cheryl Ladd. I knew of her in Charlies Angles show which I never watch that much but this book was a good read.

Cheryl's husband Brian who is Scottish introduced her to golf when he decided since he was Scottish should learn how to play golf. She introduces herself in this book as my name is Cheryl and I am a golfaholic and proceeds to talk about become a Token Chick by playing in celebrity golf Pro-Am events where she was the only girl amongst an array of men golfers.

I enjoyed her many remarks along with the story and this was when the golf gods hit her, "I hit a rocker of a tee shot straight down the middle of the fairway. That feeling of striking the ball was like nothing I'd ever felt before" That is so true is that feeling of hitting that ball with full force and it sails down the fairway. All addicted golfers remember that feeling and you are hooked. There are many tips and suggestions to help a person with their golf even down to protection from the sun with sun screen. She became a great golfer and played in many celebrity events and meeting and playing with many Pro golfers.

The Token Tips that Cheryl included in this book were with photographs of her in proper swing technique. This token tip I enjoyed "If you can't laugh at yourself, his sports not for you. Put the book down and don't wrinkle the pages and give it as a gift." She mentions that you have to have a sense of humor as you will hit plenty of bad shots in your life so get used to it.

The book is full of stories of the many Pro's she has played with, many celebrity events and even being sponsored by Buick to play in their tournaments. That was a big things to get a sponsor as an amateur as only Pro's were able to get sponsors. This helped her fill this book with many interesting things that happened to her on the golf courses around the world. One little tip that made me laugh was talking about playing with other amateurs that many carry the limit of 14 clubs but will also include a water ball retriever.

I guess the reason I did not realize that Cheryl was that much into golf as my life at that time had many things going on. I had lost my husband and had moved to Texas so did not have much time to read or listen to many golf events. I did start writing for bellaonline in 2005 as their golf editor so I started to pay more attention to this great game of golf. I had played this game for 50 years and still keep playing this great game. Check out this book by Cheryl Ladd if you haven't read it many of the tips and stories will be worth your time.



Related Articles
Editor's Picks Articles
Top Ten Articles
Previous Features
Site Map





Content copyright © 2022 by Letta Meinen. All rights reserved.
This content was written by Letta Meinen. If you wish to use this content in any manner, you need written permission. Contact Sandy Eggers for details.