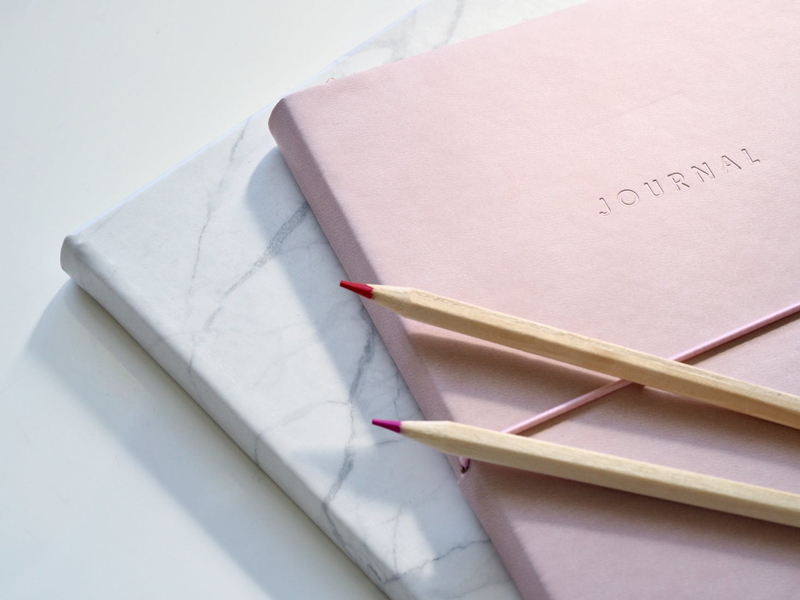 There are many types of personal journals. Dream journaling, exercise journaling, mood journaling, quotation journaling, reading journals, calendar journaling, prayer journaling and personal journaling. I know there are so many more, but those are the ones I hear about the most. Let me offer you some basic definitions for these types of journals.

Dream journaling is where you write down your dreams each morning. There are many conflicting beliefs about dreams and their interpretation. I will be addressing this later in the book.

Exercise journaling is where you would write down how you exercised, how long your exercised, what you ate, calorie intake and weight. These are wonderful for those who want to reclaim their health and are helpful when answering questions from healthcare professionals.

Mood journaling is about tracking our emotions. For those experiencing depression, anxiety disorders or shifting hormones can produce tremendous benefits when looking for effects of various factors. You will want to record your mood, what you ate and what you are doing.

Quotation journaling is used rather frequently in scrapbooking. You simply write a phrase or quote that speaks to you. They can be used for many things and can be a quick pick me up.

Reading journals are for those who love writing. You would record your ideas and thoughts about stories you would want to write about. Many write just ideas in these journals and use them when they have writers block.

Calendar journaling is putting picture with words for the day. Many who do this find a picture for the day then name the picture. This can also be used with the mood journaling.

Prayer journaling is by far the one I see the most. You have your own personal prayer journal, bible study prayer journal, world prayer journal. It is a powerful way to remain focused in your prayer life as well as seeing God's faithfulness when you record answers received.

Personal journaling is essentially a diary. This type of journaling can incorporate all of the above types of journals or you can use it just to record your events, emotions and goals. We will be focusing on the personal journaling in this book.


Related Articles
Editor's Picks Articles
Top Ten Articles
Previous Features
Site Map





Content copyright © 2021 by Kathy Garcia. All rights reserved.
This content was written by Kathy Garcia. If you wish to use this content in any manner, you need written permission. Contact Kathy Garcia for details.