Surprised by Abundant Blessing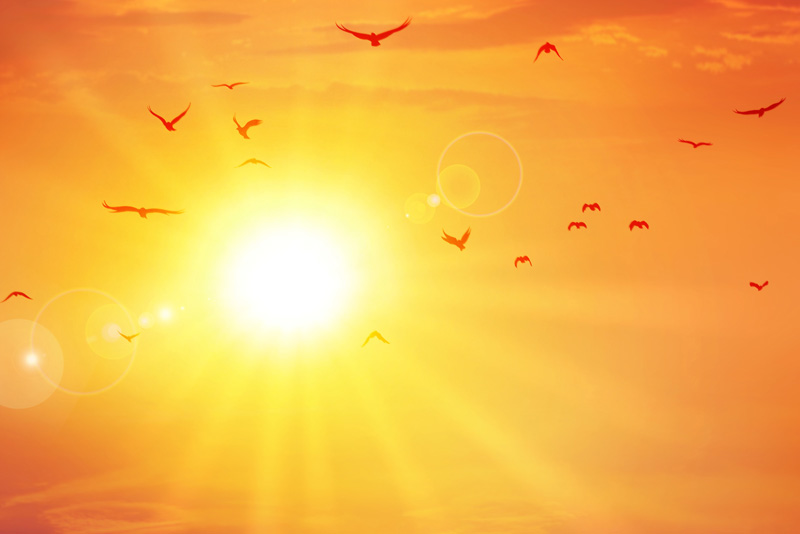 "Every good gift and every perfect gift is from above, and cometh down from the Father of lights, with whom is no variableness, neither shadow of turning." James 1:17 (KJV) Our Heavenly Father gives good gifts to His children. He has from the beginning of time and He doesn't change.
Sometimes, as Christians we don't expect God to take care of us at all times. We trust Him for our salvation. If a catastrophe happens we are reasonably certain that He will be there to carry us through. Our churches send supplies or send groups to rebuild in areas where there have been hurricanes, floods, fires, or famine. If disaster strikes at home, we trust that God will send relief. But, do we expect Him to take care of the little things- the not so life-threatening events? Do we doubt that He is concerned with everyday struggles, even though Jesus said,
"Look at the birds of the air; they do not sow or reap or store away in barns, and yet your heavenly Father feeds them. Are you not much more valuable than they?" Matthew 6:26
This is the story of a 60 something woman who was blessed beyond her expectations through the work of Christian brothers and sisters. She lived in a nice middleclass neighborhood in a nice home and was still reasonably physically fit – able to care for her home and for her physically disabled husband. With social security income and part time work, they had enough money to meet expenses although not a lot extra.
It was spring, the bushes and trees around the house were growing nicely and flowers were starting to bloom. The only distraction was that there was very little mulch left on the ground. This is not a catastrophe. Many people don't even bother with the mulch. One of the things that she loved about her home was the nice landscaping, so she figured that if she bought a few bags of mulch at a time, when money was available, and spread it out in one area at a time, she would be able to finish it before long. There would be aching muscles but before summer was over, it would be taken care of.
A friend saw the problem – not a catastrophe – and informed her church outreach team. One morning a pile of mulch was delivered to the driveway. Cars and pickup trucks started pulling up and parking on the street. People advanced on the house carrying shovels, rakes and pushing wheel barrels. They descended on the woman's home and within an hour the mulch was expertly deposited around all the landscaping and flower beds and the driveway was clean. The woman praised God and prayed her thanksgivings with her Christian brothers and sisters and they left as quickly as they came.
Our Heavenly Father loves His children. Yes, He is always close during the hard times and the unexpected storms of life, but we sometimes forget that our God cares about the little things. He sends blessings at unexpected times. It is our job to be faithful in all circumstances and look for the blessings big or small. Sometimes He sends a surprise that reminds us of how much He loves us and it takes our breath away.
You Should Also Read:
A Mission of Mercy
Charity - God's Idea of Religion
Christians Look Like This


Related Articles
Editor's Picks Articles
Top Ten Articles
Previous Features
Site Map



Follow @LynneChapman
Tweet





Content copyright © 2022 by Lynne Chapman. All rights reserved.
This content was written by Lynne Chapman. If you wish to use this content in any manner, you need written permission. Contact Lynne Chapman for details.