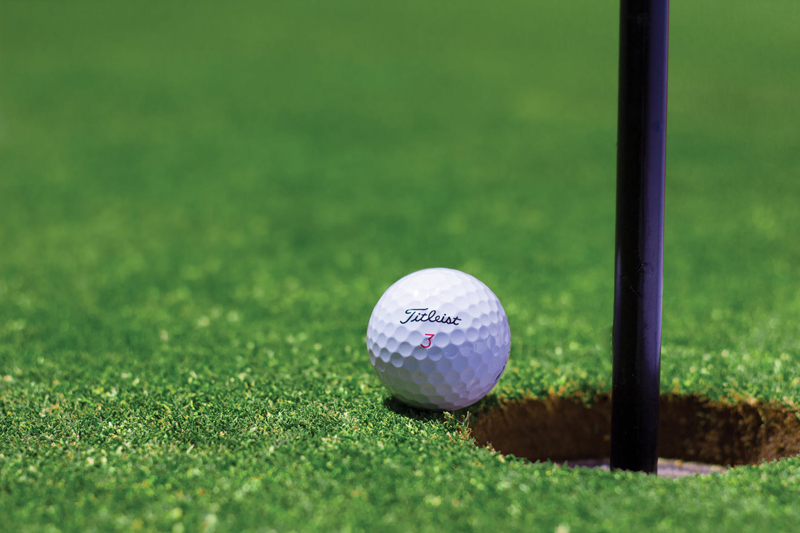 It's those three putts that ruin every good golf round. It is the most agonizing, frustrating and hated thing one does that ruins a good game. It happens to most of us and yes even the Pro's will come up with the dreaded three putts during a tournament. It also seems to be the least part of a person's game that we try to fix. We take lessons for our driver and fairway clubs but when it comes to putting it never crosses your mind to get some help. We all think that putting is the easiest part of golf. It seems so simple just lean over and stroke that little ball towards the hole.
I received an email from David Perry who has written a new book called "No 3 Putts- What the Pros Really Want You to Know to Improve Your Putting" to see if I would be interested in reviewing this book. I responded immediately that I was interested and I first said to send it to me pbf form but soon decided I needed this book in my hands. Three putting is so dreaded that I needed to study this book to give it a good review. The book has arrived and I find many great suggestions so it may take many reviews.
David Perry has been involved in golf and has worked in engineering and marketing. He worked and contributed his expertise on golf training aides. That is when he decided after visiting with golfers and their habits and approach to putting it improved his own putting. David met Brian Schwartz of 50Interviews series that the opportunity arose about writing this book. He approached the PGA and LPGA professionals and they were agreeable to be interviewed for this book. David included ten Golf professionals and their suggestions on how to become a better putter and eliminate those dreaded three putts.
One of the best tips given in the first professional Chris Foley interview was "If you can play with a quite mind, you are going to play great golf." I loved that quote as it is so true if your mind is stressed or you put too much pressure on yourself you will not putt well. Chris has been teaching golf for 21 years and thinks the most important part of putting is distant control or correct speed. He also suggests that golfers need to learn to aim their putter and how to make a good stroke. Author David Perry organized this book with questions and answers of the professionals so you will find a lot of good suggestions to good putting.
Another interview with Becky Dengler who is a LPGA Master Golf Teaching Professional and I loved her quote, "If you can't putt and make three footers, you are going to struggle with everything else." One question David gave Becky was what are the road blocks in preventing golfers from becoming good putter? One of the answers was basically a lot of amateur golfers who have trouble with distance generally are looking at the ball too long. They don't view the space between the ball and the hole. I can agree with this, sometimes I think the person has fallen asleep over the ball. I always wonder what is going through their mind and then the ball never gets to the hole or goes way past. Another is the plum bob and even after doing this they usually miss the putt anyway. I always wonder what were they looking for?
You will find excellent interviews with these ten Golf Professionals you also will find extra little tidbits of advice scatter throughout this book. Such as "Don't grip the club to get blood out of it", or "If you can't read the greens you are not going to be a good putter". You will find these on almost every page and they stick in your mind. David Perry has a great book here and you will find it useful. I found it is listed on Amazon so check there for price. I am sure you will get good advice and suggestions to help make you a better putter and lower your golf score. Go to the forum "No 3 Putts" section to click on where this book can be purchased.


Related Articles
Editor's Picks Articles
Top Ten Articles
Previous Features
Site Map





Content copyright © 2022 by Letta Meinen. All rights reserved.
This content was written by Letta Meinen. If you wish to use this content in any manner, you need written permission. Contact Sandy Eggers for details.