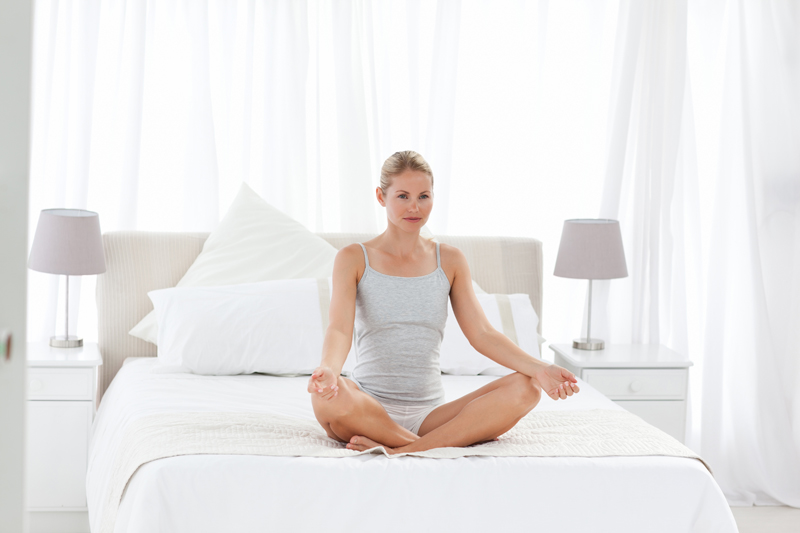 Most of us are sleep-deprived, for many reasons--work, juggling too many activities, or just a lack of appreciation for sleep. If you're trying to conceive, you ought to re-think sleep.

Not just because sleep is something you also do in bed, but because sleep is a major key to overall health. A study by University of Chicago researchers in 1999 showed the effects of sleep deprivation for just a few days. The participants were studied for 3 days while they got 8 hours of sleep, and then another 6 days when they were only allowed to sleep 4 hours. The subjects showed changes in metabolic measures like glucose, cortisol and thyroid stimulating hormone.

I know that I just can't think very well when I'm really tired, and I'm also more likely to be moody. Same thing when I'm hungry! But studies like these point out how sleep deprivation long-term affects more than your ability to think.

It changes your health, too. The effects on glucose could contribute to the risk of diabetes or PCOS. Cortisol, a stress hormone, takes a toll on blood flow to your ovaries, and the thyroid is a key to all body functions.

Essentially, all of those things are the same things that happen as we get older. In plain terms, chronic sleep deprivation ages us inside.

The good news is that it is reversible. Start getting 8 to 9 hours of sleep a night, and your body will get back to normal quickly. Think about how much better you feel after a night of good sleep. A friend of mine once commented that her husband noticed how much younger she looked after she had a few nights of good sleep on vacation.

That may sound like crazy or even impossible advice, but think about what you're doing when you stay up late. A lot of us watch TV, and that's not really productive when you're sacrificing sleep.

Some people will brag about how little sleep they "need," but they're just fooling themselves if they don't get adequate sleep. The long-term price their bodies will pay is not worth it.

And perhaps the extra time in bed will lead to other, more productive activities!




Related Articles
Editor's Picks Articles
Top Ten Articles
Previous Features
Site Map





Content copyright © 2023 by Stacy Wiegman. All rights reserved.
This content was written by Stacy Wiegman. If you wish to use this content in any manner, you need written permission. Contact Stacy Wiegman for details.