Pes Planus and Neuromuscular Disease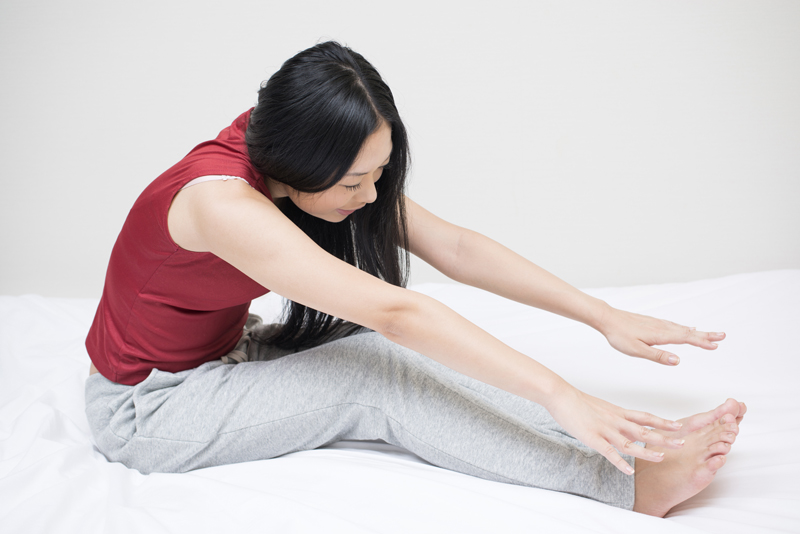 Pes planus, also called flat foot, or fallen arch, refers to an abnormally flattened arch. When standing, the entire foot will touch the floor. Pes planus is sometimes observed in individuals with Charcot Marie Tooth (CMT) and other neuromuscular diseases, but not as often as pes cavus (high arch) is observed.

Pes planus is considered to be quite fairly common in the general population, occurring in about five percent of people. Flat feet occur more often in individuals with neuromuscular disease, however. While often painless, flat feet can cause ankle and knee problems because the ankles turn inward, throwing off alignment. Possible symptoms include foot pain, usually in the arch or heel, difficulty standing on the balls of the feet, and/or ankle swelling. Flat feet can make it more difficult to find shoes that fit properly, leading to an increased risk for injury such as pressure sores.

In infants and toddlers, flat feet are considered to be normal. The foot's arch has not yet developed. In some people, the arch never develops leading to pes planus. In others, the aches fall over time as the posterior tibial tendon weakens.

If pes planus causes pain, individuals are often referred to see a podiatrist (doctor that specializes in disorders of the foot), or to a physician specializing in sports medicine or orthopedics. Orthotic devices such as shoe inserts or custom made arch supports may be suggested. Exercises to stretch the Achilles tendon, which is sometimes shortened in people with pes planus, might also be suggested.

Deformities of the feet are one of the diagnostic indicators of Charcot Marie Tooth Disease. While pes cavus (an abnormally high arch) is common in individuals with Charcot Marie Tooth, a smaller number of those with CMT develop pes planus. It is believed that flat feet develop because the muscles in the feet weaken at different rates. While some of the muscles weaken, stronger muscles have more strength, and pull on the joints in the feet, causing the bones to move. This process can also be referred to as developing contractures. The abnormal weight distribution of the foot causes to unusual friction, leading to calluses, blistering, and abrasions. As contractures worsen, walking may become more difficult.

Treatment might include physical therapy, which has been found to be effective in decreasing contractures of the foot for individuals with CMT. An individualized program of low-impact exercise and stretching exercises may be included. Some individual may be prescribed AFOs (Ankle Foot Orthosis), which might help delay the development of contractures. Wearing AFOs improves the gait, allowing the individual to walk in a more normal position. AFOs also decrease stress on the ankles. In the case of severe contractures, surgery to loosen tight tendons and muscles and/or correct bone deformities of the foot might be performed.

Resources:
Albrecht, A., (2005). Putting Your Best Foot Forward. Quest, 12:2. https://quest.mda.org/article/putting-your-best-foot-forward .
Retrieved June 20, 2012.

Mayo Clinic staff, (2012 ). Flatfeet. https://www.mayoclinic.com/health/flatfeet/DS00449. Mayo Clinic website. Retrieved on June 20, 2012.

MDA, (2011). Charcot Marie Tooth Disease (CMT): Signs and Symptoms . Muscular Dystrophy Association website. https://www.mda.org/disease/charcot-marie-tooth/signs-and-symptoms . Retrieved on June 20, 2012.

MDA, (2011). Charcot Marie Tooth Disease (CMT): Medical Management. Muscular Dystrophy Association website. https://www.mda.org/disease/charcot-marie-tooth/medical-management . Retrieved on June 20, 2012.

Wahl, M., (2006). Surgery Sometimes, Bracing Often, Caution Always: Caring for the CMT-Affected Foot. QUEST, 13:5. https://www.mda.org/publications/Quest/q135cmt_foot.html . Retrieved on June 20, 2012.



You Should Also Read:
Read about pes cavus and neuromuscular disease.
Find out more about CMT and Footwear.
Learn about the Rare Clinical Diseases Research Network.


Related Articles
Editor's Picks Articles
Top Ten Articles
Previous Features
Site Map





Content copyright © 2023 by Jori Reijonen, Ph.D.. All rights reserved.
This content was written by Jori Reijonen, Ph.D.. If you wish to use this content in any manner, you need written permission. Contact Jori Reijonen, Ph.D. for details.