Meriwether Lewis ~ A Journal Writer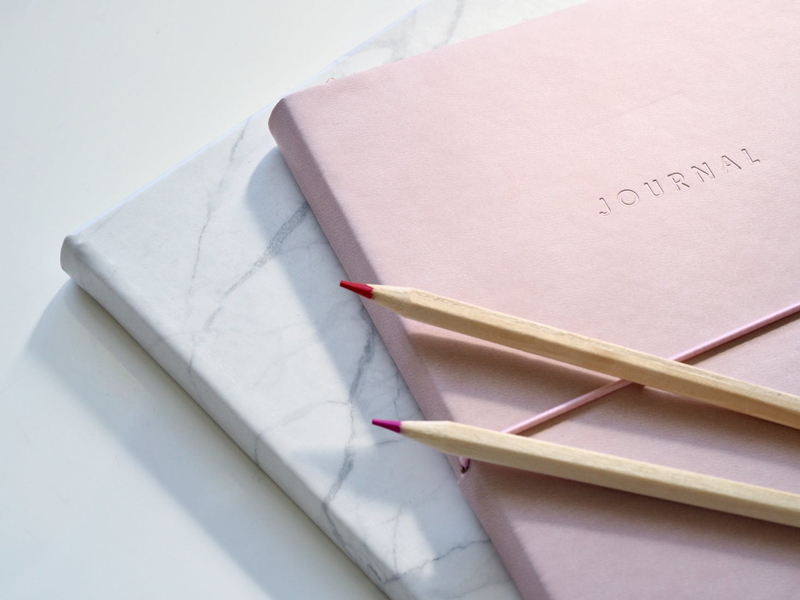 Meriwether Lewis, an American explorer, secretary to President Thomas Jefferson, leader of the Lewis & Clark Expedition and solider, left behind his journals for the world to learn from. His detailed journal was not only written words but diagrams, samples of plants and animals encountered. Reading his journal one quickly discovers that he was writing for both his own remembrance and to record facts that would prove to be valuable.

In 1803, President Thomas Jefferson knew clearly understood that the nation's destiny lay westward. After the Louisiana purchase from France, it was this belief that President Jefferson commissioned his secretary, Meriwether Lewis, to lead what became known as the 'Voyage of Discovery' Expedition. This expedition was to determine the frontier that lay west, as well as an intelligence gathering expedition. The 'Voyage of Discover' began in 1804 from the Missouri River to the Pacific ocean and ended with the return in 1806. Meriwether Lewis was accompanied by William Clark, and the expedition is today known as the Lewis & Clark expedition. Others that were paramount with the expedition included Sacajawea, a Shoshone guide, and thirty-two men. Together they mapped rivers, waterways, mountains that gave America the claim to territories such as Idaho, Oregon and Washington. All of this was possible because of the detailed journals kept by both Lewis & Clark.

Both explorers kept journals that were richly detailed with facts, observations, questions and emotions experienced. In the journals you will find records of the landscape, flora and fauna they sighted, the Indian tribes encountered, and the mode of transportation required from each stop. Through their journals they made a valuable contribution to exploration and the writing of natural history. The reader of their journals will gain a fuller understanding of the Lewis and Clark expedition as they read the words of Meriwether Lewis and William Clark.

His expedition and careful recording of the journey inspired many others to follow in his footsteps while creating great interest in the American West. Meriwether Lewis also advanced scientific knowledge. Through his questions and attention to details numerous discoveries were made of previously unknown plants and animals.

Meriwether Lewis died at an inn close to Nashville, TN while on his way to the nations capital to meet with President Jefferson. Many believe he committed suicide, however, many believe he was murdered. No matter the way he died, he undeniably changed the shaped of the United States by exploring and journaling the uncharted American West.

I purchased their journals while visiting Lewis and Clark's National Park. They were more extensive than expected. As I read them I once again realized how important journaling can be for future generations. Due to the journals kept by Meriweather Lewis we have learned much about how our nation was formed, undiscovered plants and animals and mapping of the United States. Due to the journals kept by Meriweather Lewis, he is the most written about explorer of all time. His writings included facts, thoughts, observations, emotions and images. Although he had a plan, he kept very accurate journals apart from his regular reports. We learn how negotiations were handled with Indians and the varied types of transportation used. One would say the Meriwether Lewis was an expert journal writer that we can learn from.

One of the first things I observed from his journal was small, but significant. He could not spell nor use grammar correctly. National Geographic just has published the abridged copy of their journals, in which they attempted to correct spelling and make sense of his sentence structure for the common reader. His primary focus was on writing down the facts and his thoughts, never believing they would be read generations later. Although he was the secretary for President Jefferson, his ability to let go of spelling and grammar speaks greatly of his character. . .my recommendation would then be. . .write in your journal for just you and if possibly it is read by others years later all punctuation and spelling will be forgiven. When you write this way, you find more honesty in your personal writing.


Another observation was that his entries were all jumbled together. He sometimes began with facts like weather and water temperature but ended with how the weather or travel made him feel. Reading his entries you could hear his conversations with himself. . .my recommendation would then be. . .talk to yourself and just write the thoughts as they come.

Finally, I observed how important journals are to future generations. They reveal truths unknown as wells as new discoveries for those who read them. Treat your journal writing as important for future generations.


Related Articles
Editor's Picks Articles
Top Ten Articles
Previous Features
Site Map





Content copyright © 2019 by Kathy Garcia. All rights reserved.
This content was written by Kathy Garcia. If you wish to use this content in any manner, you need written permission. Contact Kathy Garcia for details.