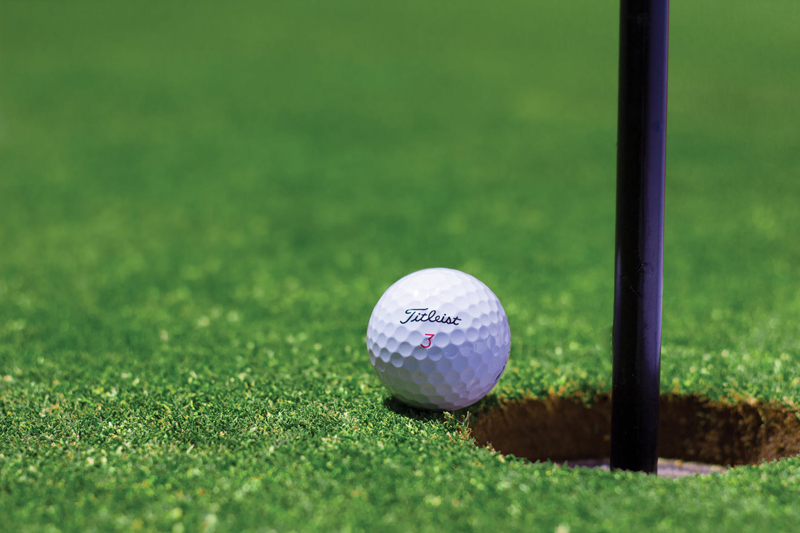 I received an email from author Duane Depew who has written a golf book called "Using Charlie" and wanted to know if I was interested in reviewing his book. Of course I am always interested in anything about golf even if it is a fictional story about golf. This book has arrived and I have read it with interest. Duane has used an incredible twist of a young man with a phenomenal gift of being able to transmit his golf knowledge to another person. With this talent he can make an ordinary golfer become a winner.
Charlie is the golf whizz with knowledge of golf courses, golf swings and other golf data that he can make any person a par shooter. You find out about Charlie as one of the main characters in this book, Travis who is a casual but sound golfer meet on the driving range. Charlie takes a liking to Travis and without any words spoken he maneuvers Travis in the proper golfing position to make a tremendous swing. To Travis's amazement he hit that ball farther than he had ever hit it before. This caused Travis to think if he took Charlie with him to his usual golfing group he could win big.
As the story goes Travis is a winner and all the guys are amazed at his improvement and discover Charlie is the answer. This is where things get big time as Kevin who is part of the group had attempted to try out for the mini golf tour but failed. He devised this great plan to push Travis and Charlie into big time golf tournaments. The team would become their agents so they worked up a system that they all would participate in their earnings. They called themselves 'Charlie's Rangers' and yes they were using Charlie to make it big.
I had to admit that the story goes into unbelievable accounts of Travis and Charlie going big time in the golfing world. So big that unsavory characters are plotting to keep them from entering the Masters. These unsavory characters pull some strange escapades that left me wondering what is going on, it was a little hard to follow. After all it did not stop Travis and Charlie and Travis was always keeping a close watch on Charlie and putting money aside for him to have a life savings.
When Travus met Charlie he was living in the Crawford House a home for special needs children. Charlie was diagnosed as autistic and was 18 years old. Travis got the permission of the children's home that Charlie could move in with him and his wife Emily. Emily took good care of Charlie and could communicate with him plus protecting him from curious fans. The group was successful with earnings from golf tournaments until a strange ending. This happens when Charlie finds another golfer a girl he can control to become a winner. By this time Travis knew it was time for him to retire and since he knew Charlie had a good nest egg to help him for the rest of his life he was satisfied
The book is 175 pages and the printing is well spaced for easy reading. Duane Depew is a retired Electrical engineer and an accomplished technical writer and now writing fiction. He told me he and his wife love to play golf and they have contests between them and that he loses. He said he plays from the white tees and she plays from the red and she can still fly it past him. I told him to keep playing golf as it is one sport you can play for the rest of your life and it will keep you young and fit. I thanked Duane for sending me his book and who knows it may become a movie. You can find this book on Amazon so check it out it would make a good gift for any golfer.


Related Articles
Editor's Picks Articles
Top Ten Articles
Previous Features
Site Map





Content copyright © 2022 by Letta Meinen. All rights reserved.
This content was written by Letta Meinen. If you wish to use this content in any manner, you need written permission. Contact Sandy Eggers for details.