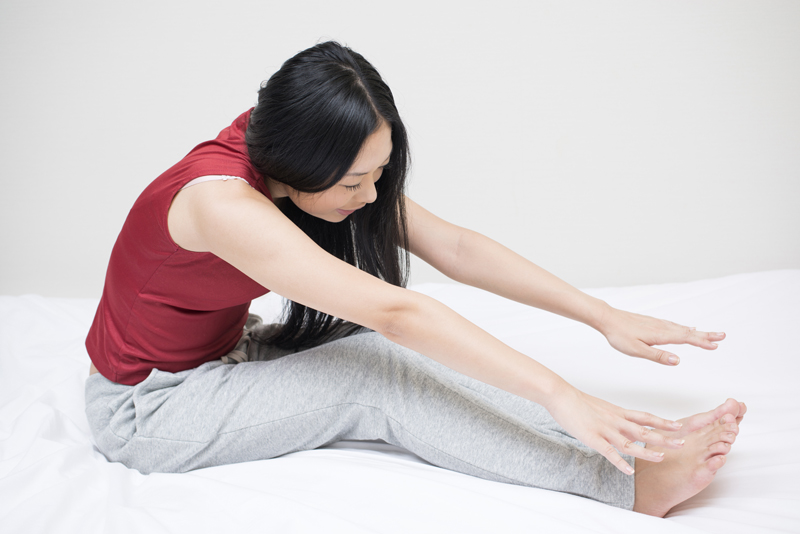 The term ataxia refers to an inability to coordinate voluntary muscular movements involving the head, trunk, and/or limbs, affecting movement and balance. Ataxia may also affect speech and/or eye movement.

Ataxia refers to a symptom that is common to a number of diseases, rather than to a specific disease. Causes for ataxia include infection, injury, degenerative changes in the central nervous system, and the hereditary and sporadic ataxias. Neuromuscular diseases that cause ataxia include Friedrich's ataxia and the mitochondrial encephalomyopathies.

Assessment of ataxia by a neurologist will likely include a thorough history and physical examination. Medical tests may include an MRI or CT scan of the brain, EMG, urinalysis, analysis of spinal fluid, blood tests to rule out a variety of disorders, and genetic tests. Depending on the cause of ataxia and related symptoms, consultation with other medical specialists may include a physical therapist, cariologist, opthomalogist, audiologist, orthopedist, urologist, and/or endocinologist.

Onset of symptoms varies even among family members with the same type of ataxia. In general, genetic disorders that are recessive tend to first be observed in childhood, while disorders that are due to a dominant gene tend have their onset during an individual's early to middle adulthood, but in some cases symptoms have not been observed until a person's 60s. Walking is usually affected first, and an impaired gait (gait ataxia) with the feet held further apart than normal may develop in order to compensate for balance problems. Fine motor control can be impaired, affecting activities such as writing. As the disease progresses, speech and swallowing can become affected, and in some types, eye movement may be affected.

Friedreich's ataxia (FA) refers to a form of neuromuscular disease in which ataxia is the primary symptom. Symptoms are caused by damage to the cerebellum, spine, and peripheral nervous system. Incoordination of walking, balance issues, and slurred speech typically present first. Over time these symptoms worsen, and bone irregularities in the spine (kyphoscoliosis) and feet (pes cavus/high arches) develop. Later in the disease, about half of those with FA develop problems with bladder control. About ten percent of those with FA will develop problems with hearing or vision. Friedreich's ataxia may lead to the development of serious cardiac difficulties (cardiomyopathy), affecting life-span. Diabetes often co-occurs with FA.

FA is caused by a disorder of a gene called the Frataxin gene. Friedreich's ataxia is inherited in as an recessive trait when an affected individual inherits a copy of the defective gene from both parents. About one in one hundred people carry the altered Frataxin genes and are carriers of this trait. One in 20,000 to 50,000 people are affected by Friedrich's ataxia. Genetic testing is available for FA. Onset of FA usually (but not always) occurs between the age of 5 and 25.

Until recently, treatment focused on the various symptoms of FA. Surgical procedures may be used to correct foot or spinal irregularities. Physical therapy may also be helpful. Recently, researchers have targeted CoQ10, vitamin E, idebenone and frataxin as possible medical treatment for FA.

Resources:

Muscular Dystrophy Association, (2009). Facts about Friedreich's Ataxia. https://www.mda.org/publications/facts-about-friedreichs-ataxia-fa . Retrieved 9/25/12.

National Ataxia Foundation, (n.d.). Diagnosis of Ataxia. https://www.ataxia.org/learn/ataxia-diagnosis.aspx#what-is-ataxia . Retrieved 9/25/12.

National Ataxia Foundation, (2011). Friedreich's Ataxia. Fact sheet downloaded from https://www.ataxia.org/resources/publications.aspx . Retrieved 9/25/12.

NIH, (2012). Ataxia. https://ghr.nlm.nih.gov/glossary=ataxia. Retrieved 9/25/12.

WebMd, (n.d.). Ataxia. https://dictionary.webmd.com/terms/ataxia . Retrieved 9/25/12.



You Should Also Read:
What is Behavioral Sleep Medicine?
Learn about Balance and Neuromuscular Disease.
What is pes cavus?


Related Articles
Editor's Picks Articles
Top Ten Articles
Previous Features
Site Map





Content copyright © 2023 by Jori Reijonen, Ph.D.. All rights reserved.
This content was written by Jori Reijonen, Ph.D.. If you wish to use this content in any manner, you need written permission. Contact Jori Reijonen, Ph.D. for details.