What is Behavioral Sleep Medicine?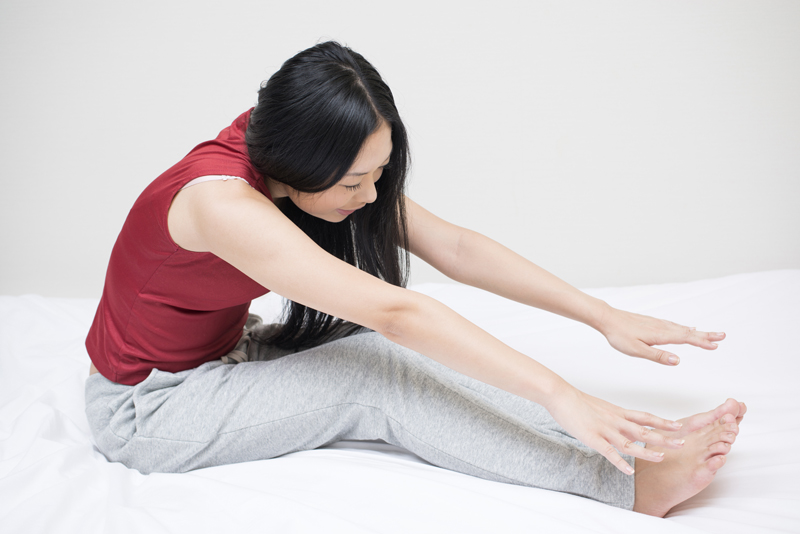 Behavioral Sleep Medicine (B.S.M.) is an effective non-drug therapy for sleeping problems. B.S.M. includes cognitive behavioral treatment for a variety of sleeping disorders, including insomnia, circadian rhythm disorders, obstructive sleep apnea, and pediatric sleeping disorders.

According to researchers, up to forty percent of individuals affected by neuromuscular disease suffer from a sleeping disorder. People with neuromuscular disease have a number of factors which may lead to increased rates of sleeping disorder.

Let's look at factors that might lead to the development of insomnia. Psychological factors such as stress and anxiety related to diagnosis and day to day coping with neuromuscular disease can lead to difficulty falling asleep. Biomechanical issues can interfere with falling and staying asleep, including issues with positioning, muscle tone, and mobility. Uncontrolled or poorly controlled pain related to these problems can significantly impact sleep. Elimination problems can lead to frequent nighttime waking and disrupted sleep. These factors may lead to a person with neuromuscular disease developing chronic insomnia.

Treatment for insomnia involves a combination of techniques tailored to the individual client. Techniques include behavioral methods to improve habits that impair the ability to sleep well and cognitive methods to develop positive thoughts and attitudes regarding sleep.

Research strongly supports the use of B.S.M. for insomnia. According to the National Institutes of Health (2005), cognitive behavioral therapy for insomnia has been found to be "as effective as medication for short-term treatment of chronic insomnia." The Practice Parameters developed by the American Academy of Sleep Medicine support cognitive behavioral therapy as "effective and recommended" for insomnia.

Specific cognitive behavioral techniques used for insomnia include stimulus control, sleep restriction, relaxation training, improving sleep habits, and cognitive-behavioral methods. Psychotherapy for other mental health issues that interfere with sleep such as anxiety and depression may also be used.

Treatment for other sleeping disorders also uses cognitive behavioral techniques. For example, neuromuscular disease frequently weakens the muscles needed for respiration, which can contribute to sleep apnea, causing reduced air flow at night. Left untreated, sleep apnea can cause fatigue and/or headaches during the day, and nightmares and poor quality of sleep during the night. Further, sleep apnea may cause significant health consequences, such as cardiac and metabolic issues, and increased risk for vehicle accidents.

Specific cognitive behavioral techniques may be used to increase a person's ability to tolerate treatment for Obstructive Sleep Apnea. For example, desensitization procedures may be used to decrease anxiety related to using ventilator assistance such as CPAP or BiPAP.

Behavioral Sleep Medicine, used in conjunction with appropriate medical interventions, can help individuals with co-occurring neuromuscular disease and sleep disorder to get a better night's sleep and to function better during the day.

Resources:

George, C.,(2010). Sleep and Neuromuscular Disease. In Principles and Practices of Sleep Medicine (Fourth Edition), Ed. by Meir, H., et al., Elselvier Saunders: Philadelphia, PA.

Labbe, A., (2008). Not Enough ZZZzzzs? Quest, 15:2. https://quest.mda.org/article/not-enough-zzzzzzs . Retrieved 11/17/11.

Morgenthaler, T, et al., Practice parameters for the psychological and behavioral treatment of insomnia: an update. Sleep, 29 (11):1415-9. Available to download at https://www.aasmnet.org/practiceparameters.aspx?cid=109 . Retrieved 9/6/12.


Oztura, I., et al., (2005). Neuromuscular Disorders and Sleep. Current Neurology and Neuroscience Reports, 5, pp 147-152.

NIH, (2005). NIH State of the Science conference on Manifestations and Management of Chronic Insomnia in Adults. https://consensus.nih.gov/2005/insomniastatement.htm . Retrieved 9/6/12.

To learn more about healthy sleep, visit the Sleep Education website by the American Academy of Sleep Medicine at https://www.sleepeducation.com/ and the Sleep Foundation at https://www.sleepfoundation.org/ . Retrieved 9/6/12.



You Should Also Read:
What Happens During Sleep?
Learn more about Sleeping Disorders in Neuromuscular Disease.
Stress, Expectation, and Change


Related Articles
Editor's Picks Articles
Top Ten Articles
Previous Features
Site Map





Content copyright © 2023 by Jori Reijonen, Ph.D.. All rights reserved.
This content was written by Jori Reijonen, Ph.D.. If you wish to use this content in any manner, you need written permission. Contact Jori Reijonen, Ph.D. for details.