Christmas Trees, Decorations and Asthma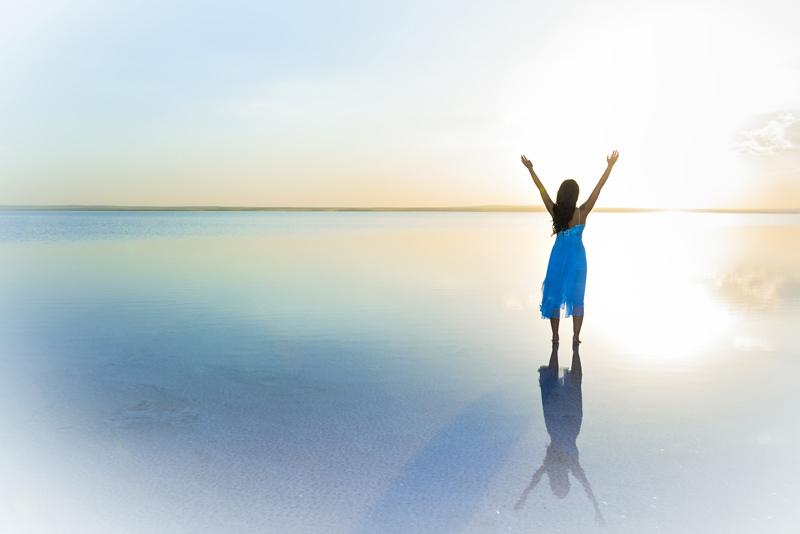 Christmas, allergies and asthma go hand-in-hand for many people. Holiday allergy and asthma triggers can bring on symptoms that make you miserable. Do real Christmas trees and decorations make you wheeze and sneeze? There's a reason for that! We'll take a look at what brings on asthma and allergy symptoms during the Christmas, and what you can do to make the holidays "sneeze- and wheeze-free."
Holiday Sneezing and Wheezing
Many people believe allergy and asthma troubles only come during spring and summer. However, sniffles, sneezing and wheezing are common during the holiday season if you're allergic to dust, dust mites, pollen and mold. What brings on holiday sneezing and wheezing? Both real and artificial Christmas trees, ornaments and holiday decorations can bring on allergy and asthma symptoms.
Christmas Trees
Real Christmas trees are a traditional decoration in many homes. They lend a warm ambiance, beauty and wonderful scents to our holiday season. However, a real Christmas tree can make many people sick, as they harbor pollen, pesticides, mold spores and other allergy and asthma triggers. According to the American College of Allergy, Asthma and Immunology (ACAAI), terpene (a chemical found in the sap) can cause allergy and asthma trouble for some people. Junipers and cedars (two types of pines) typically pollinate in the winter. These trees bring pollen into your home, setting off allergic reactions in those who are sensitive to juniper and cedar pollen.
Christmas Tree Options
Here are some options that might work if you'd like to have a real Christmas tree for the holidays:
1. You can wash the tree outside, and bring it in to dry. Washing the tree helps to clear away some of the mold spores, pesticides, etc. Once the tree's dry, go ahead and decorate it as usual.
2. You might also consider using a leaf blower, rather than washing, to help remove pollen, mold spores, etc. from your tree before bringing it in the house.
Artificial Christmas Trees.
If you're worried about using a real tree, an artificial tree may be a good option for your holiday décor. "Fake" trees can be home to dust, dust mites and mold. Using a vacuum on your artificial Christmas tree is one way to remove asthma and allergy triggers. You can also wash your tree and then let it completely dry before decorating. Artificial trees can be used year after year if they're properly packed and stored to avoid dust, dust mites and mold.
Christmas Decorations
When you take holiday decorations out of storage, dust and other allergens get stirred up and brought into your home. Decorations and ornaments may also harbor dust and mold from the previous year and from being in storage. Here are some ideas to help cut down the decoration asthma and allergy triggers:
1. You might consider using plastic ornaments for your tree if you or a family member is extremely allergic to dust and mold. Plastic ornaments are just as pretty as glass or crystal tree decorations, and they're easier to clean.
2. Clean all ornaments before putting them on the tree. When taking your Christmas tree down, be sure to clean all ornaments before storing them for next year.
a. A small microfiber duster can be used on delicate glass ornaments.
b. Use a damp paper towel to wipe ornaments that are plastic or glass, and that have no glitter or other fragile embellishments.
c. You can also use a microfiber or electrostatic dust cloths to remove dust and dirt from Christmas ornaments.
d. If you have a mini vacuum (such as those used to clean computer keyboards), you can use this to gently remove dust from Christmas ornaments.
3. Artificial wreathes and garlands should be vacuumed before using them.
4. Ornaments and decorations made from cloth can be put in the freezer for several hours, as this will kill dust mites.
5. Larger cloth Christmas decorations may be vacuumed before using them to decorate your home.
6. Be aware that poinsettias, which are part of the rubber tree family, can be a problem for people who are allergic to latex. You might consider using silk poinsettias, which are easier to clean and can be used year after year.
These are a few solutions you can use to help make holidays less "sneezey and wheezy." Cleaning your Christmas trees and decorations may seem extreme, but the work is well worth the effort to avoid asthma and allergies. Having an allergy- and asthma-free holiday season is the goal. Have a wonderful and healthy holiday season!
Please check out my new book
Asthma's Nothing to Wheeze At!
Now also available on Amazon
Asthma's Nothing to Wheeze At!
You Should Also Read:
Thanksgiving Hidden Asthma Triggers
Asthma Holiday Survival Tips
Latex Allergy and Asthma


Related Articles
Editor's Picks Articles
Top Ten Articles
Previous Features
Site Map



Follow @SherryAsthma
Tweet





Content copyright © 2023 by Sherry Vacik. All rights reserved.
This content was written by Sherry Vacik. If you wish to use this content in any manner, you need written permission. Contact Sherry Vacik for details.