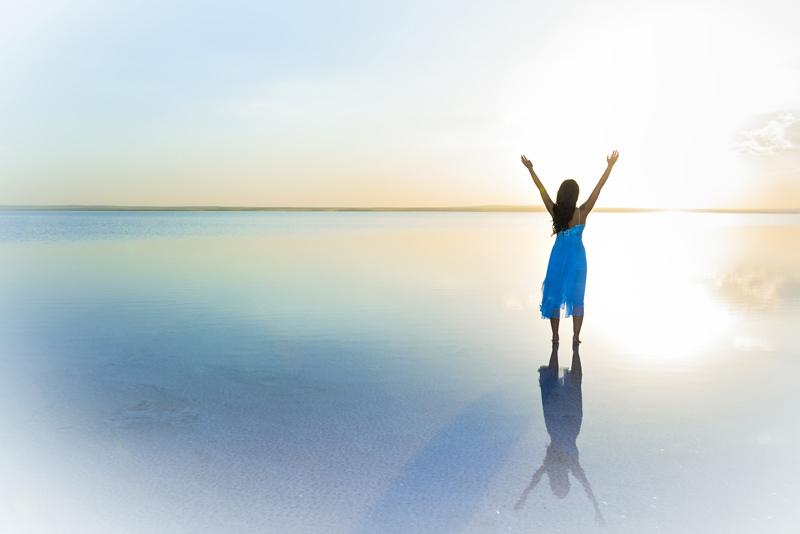 Asthma and insomnia go hand-in-hand; about 90% of all asthmatics suffer from sleep problems, according to WebMD. Insomnia is a sleep disorder which makes it hard for people to get to sleep and to stay asleep. Insomniacs (people that experience sleeplessness) often are sleepy during the day, which causes trouble at work, school or even in their relationships. Lack of sleep can also cause changes in physical and mental health (including depression).
How are Asthma and Insomnia Tied
Asthma that occurs at night is known as nocturnal asthma. During the night, lung functions decrease; according to WebMD, lung function can drop by as much as 50% in people who have asthma. Researchers found that those who have severe asthma are at an increased risk of insomnia; while asthmatics who suffer from both unstable asthma and nasal congestion also run a higher risk for sleeplessness. Scientists are not exactly sure what causes sleeplessness in asthmatics. However, they have found several possible causes of insomnia in people who have asthma:
• Sinusitis, post-nasal drip, nasal congestion
• Increased mucus production
• Sleep apnea
• Exposure to daytime asthma triggers
• Asthma triggers in the bedroom: pets, dust mites, pollen, etc.
• GERD: gastroesophageal reflux disease (stomach acid leaks into the esophagus)
• Hormonal changes due to the body's circadian rhythms
• Increased airway inflammation in the night
• Some medications, including asthma medicines, can cause insomnia.
Doctors recommend that asthma patients who suffer from insomnia practice good asthma management along with sleep hygiene. What's sleep hygiene?
Sleep Hygiene for Asthmatics
According to the Sleep Foundation, "sleep hygiene is a variety of different practices that are necessary to have normal, quality nighttime sleep and full daytime alertness." Sleep hygiene methods may be recommended by your general practitioner or a sleep specialist to help you get a good night's sleep, while avoiding asthma trouble.
Here's a list of examples of sleep hygiene practices that might be recommended for asthma patients:
• Associate your bedroom and bed as places to rest and sleep. Be sure to leave your TV and computer/tablet distractions in another room so you're not tempted to use them in bed.
• Sleep only when sleepy.
• If you don't go to sleep within 20 minutes of going to bed, then it's best to get up and do something until you're sleepy.
• Don't take naps during the day.
• Get up in the morning and go to bed the same time every day. This helps to keep your sleep cycle in a regular rhythm.
• Avoid exercising 4 hours before bed.
• Avoid caffeine, nicotine and alcohol at least 4 hours before bed.
• Take a warm shower or soak in the tub about 90 minutes before you normally go to bed.
• If you have allergic asthma, it's helpful to keep your bedroom free of dust and clutter. It may also be necessary to keep pets from sleeping with you at night.
Asthma Management and Sleep Hygiene
Asthma management and sleep hygiene are both important for asthmatics who suffer from nocturnal asthma and insomnia. Sleepless nights can lead to problems at work, school, at home and in relationships. Researchers aren't exactly sure what causes nocturnal asthma and sleeplessness for many asthmatics. However, with proper asthma management and good sleep hygiene, you can get a good night's sleep and breathe easy in spite of asthma!
Please check out my new book
Asthma's Nothing to Wheeze At!
Now also available on Amazon
Asthma's Nothing to Wheeze At!
You Should Also Read:
Tips to Avoid Nocturnal Asthma
Asthma and Sinusitis
Asthma and Gerd


Related Articles
Editor's Picks Articles
Top Ten Articles
Previous Features
Site Map



Follow @SherryAsthma
Tweet





Content copyright © 2023 by Sherry Vacik. All rights reserved.
This content was written by Sherry Vacik. If you wish to use this content in any manner, you need written permission. Contact Sherry Vacik for details.