Tips to Avoid Nocturnal Asthma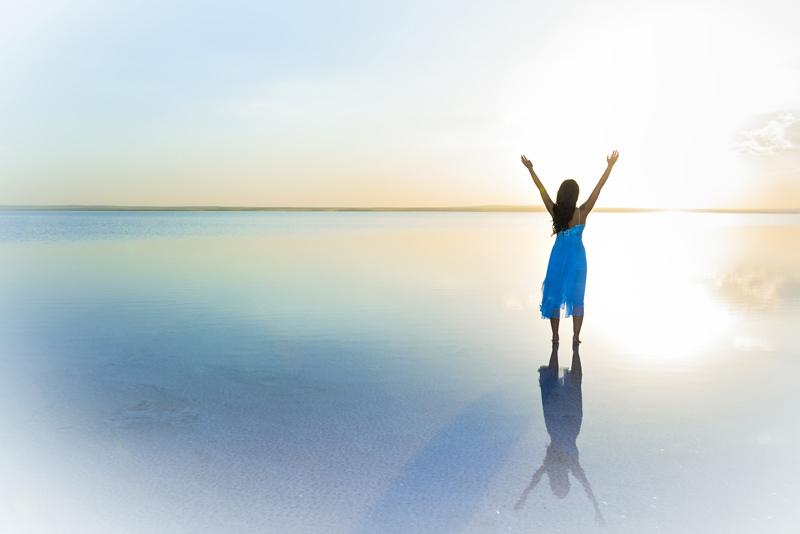 Nocturnal asthma is a type of asthma that occurs at night. Nighttime asthma symptoms and attacks can leave you feeling sleepy and worn out during the day. It can also lead to a decrease in work or school performance due to a lack of concentration from feeling so tired. It can also mean more sick days taken by asthma patients.
Nocturnal Asthma Symptoms
Nighttime asthma symptoms are the same as other types of asthma. Here is a list of the most common asthma symptoms:
o Chest tightness
o Wheezing and/or coughing
o Moodiness
o Headache
o Runny or stuffy nose
o Feeling tired
o Falling peak flow
o Shortness of breath
Asthma patients, who suffer from nocturnal asthma symptoms, experience a dramatic drop in their quality and quantity of sleep. This can lead to irritability, exhaustion, moodiness and more during the day. Nighttime asthma can affect every part of an asthmatic's life; from relationships to work and school.
Causes of Nocturnal Asthma
There is no one specific cause of nocturnal asthma; instead, there are many causes. Doctors and asthma patients have a difficult time trying to find exactly what is causing nighttime asthma symptoms. Some studies suggest increased exposure to allergens at night, along with cooling of the airways and a reclining position can all exacerbate asthma symptoms. Here is a list of other possible causes of nocturnal asthma:
o Increased mucus and/or sinus trouble; post nasal drip
o Breathing cool air in the night and drying of mucus membranes
o Delayed reaction to allergy and asthma triggers during the day
o Gastroesophageal reflux disease (GERD)
o Allergy and asthma medications wearing off during the night
o Exposure to allergens in the bedroom, such as dust mites and animal dander
Nocturnal Asthma Prevention and Treatment
Prevention and treatment of nocturnal asthma can be achieved with some good detective work. Many asthma patients find it helpful to keep a daily/nightly asthma journal. An asthma journal should include asthma symptom information for each day/night. You should include any possible allergy and asthma triggers you might have encountered during the day, and weather conditions, your peak flow readings (done as specified by your doctor), how often you need to take rescue medications for asthma symptoms, and how much of your rescue medication you needed to take. Be sure to include symptoms that you might not feel are tied to your asthma, including heart burn or acid reflux, nose and sinus trouble, post nasal drip, etc.
The information in your asthma journal can be an invaluable help for you and your doctor. Your asthma journal will help your doctor to identify patterns and possible causes of your nighttime asthma symptoms. Treatment of nocturnal asthma is the same as for other types of asthma. Your doctor will prescribe medications to help with your nighttime symptoms, or make changes in your current asthma medication regimen. Along with medication, your doctor might suggest making some changes to your bedroom, such as the following:
o Wash all bedding at least once a week in hot water to kill dust mites.
o Encase your mattress, pillows and comforter in anti-dust mite covers.
o Avoid known allergy and asthma triggers during daytime hours.
o Keep all pets out of your bedroom.
o Dust and vacuum your bedroom daily.
o Keep knickknacks and bookshelves out of your bedroom if possible.
o If the air in your room is dry, consider the addition of a cool mist humidifier
o If you have mold allergies, it is helpful to keep bedroom closed at night and in the early morning hours.
o If your child likes to sleep with stuffed animals, be sure to wash the stuffed animals in hot water once a week. If the stuffed toys are not washable, you can try putting them in a clean pillow case, and then putting them in the dryer on a high temperature for about thirty to forty minutes. This will help to eliminate dust and kill some of the dust mites.
o Avoid using feather pillow and down comforters.
Don't let nighttime asthma symptoms rule your life. Keep a daily asthma journal of your symptoms and share it with your doctor. Once you and your doctor have seen a pattern in your daily/nightly asthma symptoms, you can work together to treat and prevent further night time asthma flares and attacks.
Please check out my new book
Asthma's Nothing to Wheeze At!
Now also available on Amazon
Asthma's Nothing to Wheeze At!
You Should Also Read:
Control of Dust and Dust Mites
Consistent Medication Use to Manage Asthma
Seven Tips to Quiet an Asthma Cough


Related Articles
Editor's Picks Articles
Top Ten Articles
Previous Features
Site Map



Follow @SherryAsthma
Tweet





Content copyright © 2022 by Sherry Vacik. All rights reserved.
This content was written by Sherry Vacik. If you wish to use this content in any manner, you need written permission. Contact Sherry Vacik for details.