How to Write Irresistible Ad Copy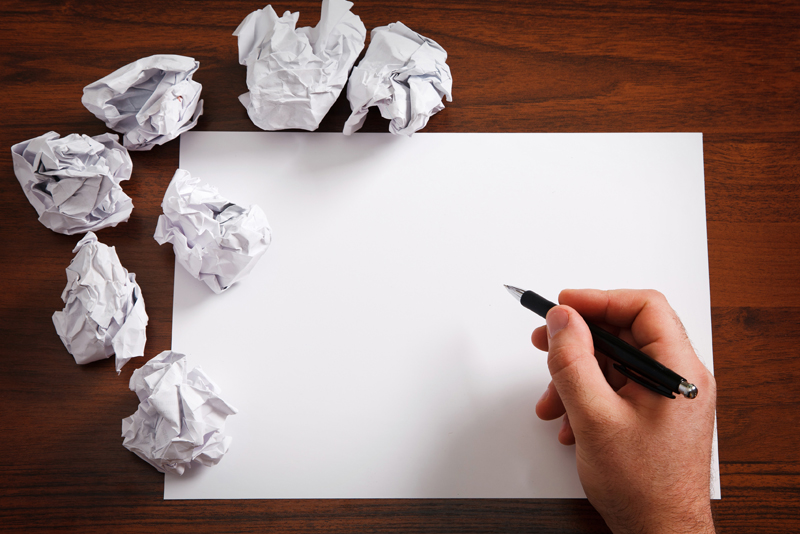 No matter the size or age of a company every business should include advertising in their budget. Advertising is an important part to running a profitable business and can drive traffic and/or create brand awareness. The only purpose of advertising is to make sales. If you have done advertisement before and did not get the results you were looking for, here are 4 ways to write irresistible ad copy that sells:
Focus on Them, Not You
When a prospect reads your ad, letter, brochure, etc., the one thing she will be wondering from the start is: "how will this help me?" And if your ad copy doesn't convey that to her, it will quickly be disregarded faster than her next breathe. Many inexperience advertisers make this common mistake.

They focus too much on the company history, product process and other information that is just not that important to a prospect. Those events are important but, they should be presented in a way that matters to your potential customer. When writing your ad copy, it helps to write as if you are writing to a good friend.


Highlight Benefits, not Features
What are features? They are descriptions of what qualities a product possesses. Example: The XYZ car delivers 55 miles per gallon in the city; Our clothing is made of 100% cotton.

And what are benefits? They are what those features mean to your prospects. Example: You'll save money on gas and cut down on environmental pollutants when you use our energy saving high-performance hybrid car; Our clothing is designed for better air circulation to keep you dry and comfortable.


Push Their Emotional Buying Buttons
This is where the research you did to get to know your customer base really pays off. In order to push your prospect buying buttons, it is important to know who they are and what they really want. A good saleswoman knows how to ask the kinds of questions that will tell her which buttons to press to get a desired response. When you're writing copy, you don't have the opportunity to have a two way conversation. Therefore, it's very important to know in the beginning the wants, needs, and desires of your prospects for that very reason.


Incorporating Proof and Believability
When your prospect reads your ad, you want to make sure she believes any claims you make about your product or service. If she has any doubts in her mind, she won't bite no matter how sweet the deal. In fact, the "too good to be true" mentality will virtually guarantee a lost sale even if it's all true. You should include testimonials of satisfied customers and pepper your copy with facts and research findings to support your claims whenever possible.
In closing, people buy based on emotions then back their decision to buy with logic. You will want to test your ads to see which one produces the best results and then maximize that ad copy. Sales are created through persuasion of the written word, just like a television commercial sells (if done effectively) by persuading using visuals and audio. Great copy is made not born and it is derived from proven test results designed to do one thing and do it well which is to create irresistible ad copy that sells.


Related Articles
Editor's Picks Articles
Top Ten Articles
Previous Features
Site Map





Content copyright © 2023 by Angel Coleman. All rights reserved.
This content was written by Angel Coleman. If you wish to use this content in any manner, you need written permission. Contact Angel Coleman for details.