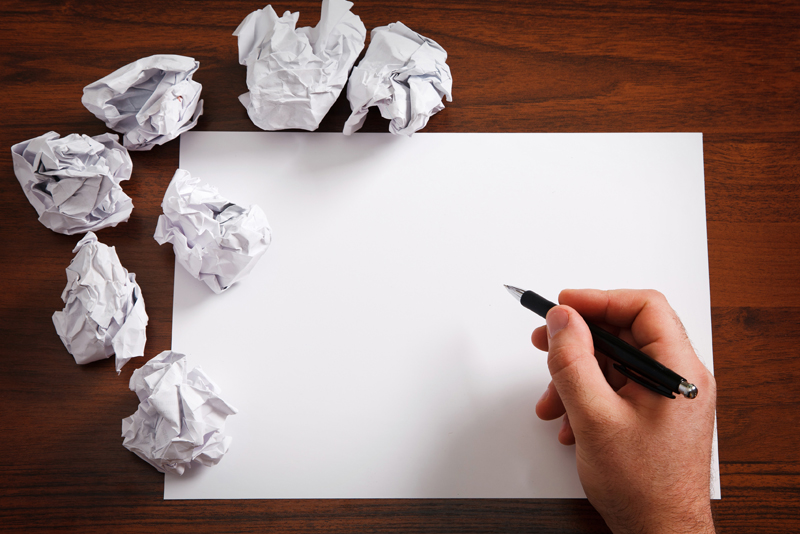 Is it time to stop saying, "I'm not a sales person" and begin making more money? Learn how to focus on the benefits of what your service and/or products can offer others.
10 Tips For Writing Good Sales Copy


Whether you are a sales professional, small business owner or network marketer, sometime soon you may need to write "sales copy." It could be for a website, an email blast or a sales presentation. Well-written sales copy is designed so the reader will take action and purchase what you are offering.
3 Secrets to Creating Cash Flow On Demand


Are you struggling to finance your business? Do you wish you had access to cash on demand? Today you will discover how to build your business financial resources to create cash flow on-demand.
How a Sales Funnel Works


Whether you own a storefront, an online business or are building a network marketing team, you'll want to understand the concept and function of a sales funnel. Understanding how a sales funnel works, will help you plan successful marketing campaigns and attract qualified customers to your products.
How to Create Products that Sell


Can't figure out why your product or service isn't selling well? Find out the 3 essential elements to creating products that sell like hot cakes.
In Sales - It Is Not About You


When it comes to sales, it's not about what you want - it is about what the customer wants. The other day I witnessed a business owner almost talk herself out of a sale. She started pushing too hard for what she wanted to sell and didn't pay attention to what the customer wanted to buy.
Selling Is About Listening


Selling is simple. You don't have to be a highly trained professional to sell your product, service or idea. The main focus of the sales process is to ask open-ended questions and then listen carefully and sincerely to the answers. I'll show you how to do just that in this video and article.
The Y.E.S. of Sales Success


To succeed in business, you must provide value to your customers. Generally, that value is delivered by selling a product or service. The successful entrepreneur knows that selling isn't about convincing someone to buy; it is all about providing win-win solutions. It's about getting to the Y.E.S.
To Sell Is Human - Daniel Pink - A Review


Here's a fact that is hard to ignore: 1 out of 9 American workers works in sales. To many of us "sales" is a dirty word. Daniel Pink, in his latest book To Sell Is Human: The Surprising Truth About Moving Others, believes that no matter our profession, each of us is selling something to someone.
Top Ten Winning Sales Tips


Here are my top ten winning sales tips for women in business. This practical list will help you focus on making the sales experience a win-win for everyone involved. If you have a fear of selling, these tips will also offer suggestions for becoming more comfortable offering your product or service.
Using Social Media To Reach Women In Business


There is an entire market of eager women professionals on social networking sites waiting to purchase what you are offering. The key to success is knowing how to offer your products and services the right way. Learn five tips for successfully selling to today's social media savvy women in business.
Where Do You Find Customers?


There are two approaches to finding new customers: Active or passive. Promoting your business actively means you are getting out and meeting new people. Passively marketing your business means you expect new customers to find you. In the video and article I share ways to find new customers.
Women Are A Natural At Sales


Research has proven that women are a natural at sales and can potentially make a great living in the sales field. With that said, there seems to be an internal stumbling block for many women – overcoming our own negative perceptions about sales and selling.
Women In Business - Don't Be Afraid of NO


Women in business often stop themselves from asking for the sale or coming out of their comfort zone because they are afraid of the word "no." With the right mindset, you can turn the negativity around and make "No" a very positive thing! You'll want to watch the video and read the article.
Editor's Picks Articles
Top Ten Articles
Previous Features
Site Map
Content copyright © 2018 by . All rights reserved.
This content was written by . If you wish to use this content in any manner, you need written permission.
Contact Angel Coleman for details.