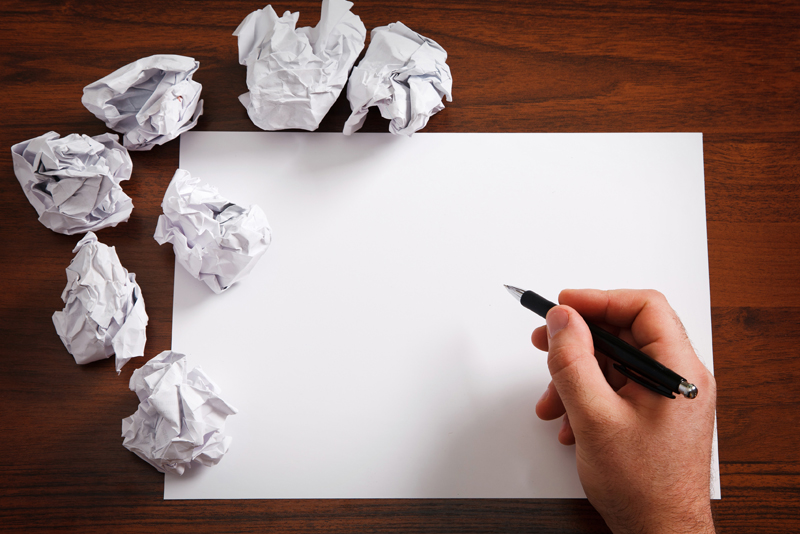 We can learn so much from the successful women role models who´ve been there, done that and succeeded in business and in life.
5 Things Successful Women In Business Understand


Understanding these five powerful success traits means understanding how to succeed not only in business but also in life. The truly successful and contented women in business have learned how to value themselves, their knowledge and the ability to make a positive difference in the lives of others.
Anita Roddick – A Role Model for Women In Business


I enjoy studying the lives of self-made successful women in business. There are many lessons we can learn from the women who came before us. One such successful entrepreneur is Anita Roddick, founder of The Body Shop.
Are You Using Your Natural Leadership Talents?


Leadership is more than being a manager or a boss. An effective leader knows how to draw on her natural strengths and talents to encourage others to be and do their best. Are you using your "natural" leadership talents to be the leader others will choose to follow?
Grace and Grit by Lilly Ledbetter


We can thank equal pay pioneers like Lilly Ledbetter for beginning to smooth out the rocky road of equal rights for women in the work place. I highly recommend every businesswoman read Grace and Grit. This book is a testament to the struggle for workplace fairness and equal pay.
How To Deal With Negative People


Are you frustrated with the negative people around you? Do you wish you knew how to handle negativity better? Learn three strategies on how to deal with negative people so you can move forward in life more peacefully.
How to Save Money and Make More Money


Would you like to have more quality time with your family? How about returning to that old pastime you gave up because of lack of time or funds? Enjoy your life again by using these 4 effective strategies to financial freedom!
I´d Rather Be In Charge - A Review


Are women allowing the internal image we have of ourselves to hinder our business successes? In her book I'd Rather Be in Charge, Charlotte Beers addresses both the public (external) and private (internal) aspects of women succeeding and thriving in business.
Leadership - It's Not About You


As a coach I realize that success in business isn't just about what the leader wants to achieve, but also about what the team members want to achieve. Lasting success means knowing how to reach not only your leadership goals, but also the professional goals of your team members as well.
Lessons From Three Wise Women In Business


When I think of wise women, I think of women who are living in integrity, living with purpose and living their bliss. I've studied three wise businesswomen who have created an "ideal" life. I'm sharing what I believe are lessons these entrepreneurs can teach us about going for our own goals.
Men and Women Achieve Success Differently


I read an interesting research study recently about how men and women achieve professional success. What made it so fascinating was that the personality traits of successful men and women are similar yet, men and women achieved professional and financial success quite differently.
Protect Your Business Idea From Theft


Are you worried your business idea will be stolen if you share it? Do you wish you knew how to prevent your inventions from being stolen by others? Find out how you can protect your business idea from theft.
Secrets to Becoming a Networking Superstar


Do you struggle to build new business relationships? Are you tired of leaving networking events with no real connections? Discover how to become a networking superstar and build genuine relationships that will increase your net worth and market value.
Simple Tweaks to Boost Your Sales


Did you know that there are many little changes you can make to your website, product or service that can drastically improve your business? Today you will discover 3 simple tweaks that you can make in your business to boost your sales.
Turn Your Passion into a Profitable Business


Do you desire to do what you love? Are you struggling to get your business off the ground? Discover the secrets to turning your hobby into a profitable business you love.
What I Learned from Oprah Winfrey


I watched as Oprah said goodbye to 25 years of the Oprah Winfrey show. As always, she calmly and honestly shared her heart-felt words of wisdom. Oprah is truly an empowered woman who has made a difference in the lives of millions by staying true to her own deeply rooted values and beliefs.
What Makes A Great Leader?


I work with women in business who want to become successful leaders but, aren't quite sure if they have what it takes to lead. So, what makes a great leader? Is leadership something we are born with or can we become a skilled leader by observing and learning from others?
Where Are The Empowering Books for Businesswomen?


I started looking through the hundreds of business books available online and realized that the majority of books listed were written by men. Then to top it off, several of the books that were actually written by women had negative titles. Shouldn't women be empowering women?
Women Are Proving Success Isn't Just For Men


In the past 25 years the number of women-owned firms in the US has doubled, employment has increased four-fold and their revenues have risen five-fold. What does all this mean? I believe this means that now could very well be the time to start your own business – are you ready?
Editor's Picks Articles
Top Ten Articles
Previous Features
Site Map
Content copyright © 2018 by . All rights reserved.
This content was written by . If you wish to use this content in any manner, you need written permission.
Contact Angel Coleman for details.