Craft Beer vs Mass Produced Beer – 15 Eye Openers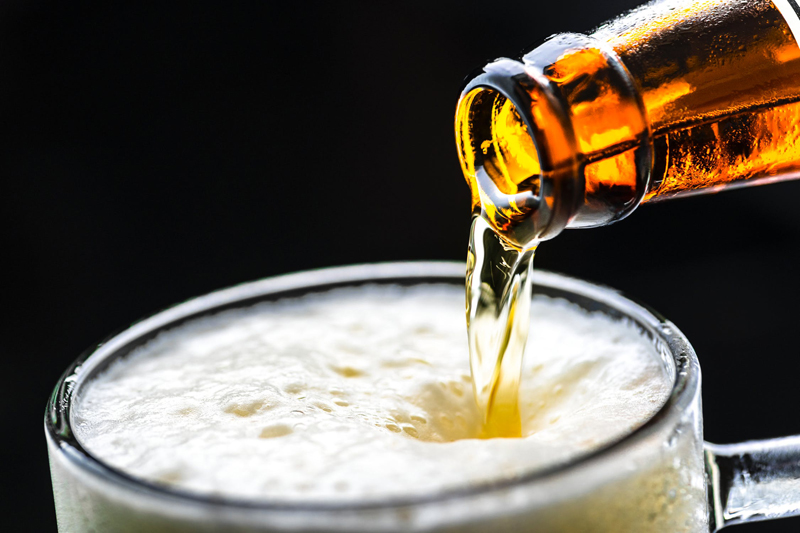 Why craft beer? What exactly is it, and why should you care? How is it different from mass-produced beer? If you are not yet a proponent of craft beer, you might ask questions like, "When I drink a beer like Shock Top or Blue Moon, isn't that craft beer? Isn't that what you are talking about?" The answer is no and no.

Let me explain with an anecdote:

Have you ever had the thrill of spelunking, also known as caving or potholing? This is the exploration of virgin caves throughout the world. Largely an individualist's "sport," it can flush the explorer with adrenaline as she squeezes into a black hole not yet explored. It is also a "team sport," because some of those tight spots may result in needed assistance from other fellow explorers. It can be challenging and dangerous. According to Wikipedia, "for many it transcends sports, as many cavers pursue cave science, mapping, photography, and the management and conservation of cave resources."

For those who are slightly faint of heart but still want the thrill of exploration, there are many caves throughout the USA that conduct public tours on lighted paths, while retaining the aura of the explorers' sport.

Recently, a friend told me of a cave he visited with a McDonald's fast-food restaurant in its depths. No kidding. This form of mass marketing violates everything that a cave enthusiast seeks. To me, it is so repulsive that it would destroy any joy that caving might have instilled in me, making me repel the science of cave exploration, and resent the "food chain" for its extreme arrogance.

And so it is regarding craft beer. Craft brewers are small, independent and traditional, and their numbers in the United States are growing, even though the overall beer industry shrunk by 1.3% by volume in 2011. But in 2011 – that same time period of a shrinking industry - craft brewing grew by 13% by volume. In the first half of 2012, it grew by an additional 12%.

This means that a large segment of the beer drinking public has discovered craft beer, and is choosing it over mass-produced lagers. They love the terroir reflected in craft beer, the individualist's development of the recipe, the rich flavors, discovery of styles and the history behind these styles. These craft beer enthusiasts photograph the beer, the process, and the areas that spawned the style. They may even make videos of it or of the craft brewers themselves.

Eye Openers regarding craft beer:

For a craft brewer, annual production is limited to 6 million barrels of beer or less. Craft brewers include nano-brewers who brew on systems of less than 4 US barrels (124 gallons), and expand as their business grows. Sam Calagione of Dogfish Head Craft Brewery in Milton, Delaware began brewing in 1995 on a 10 gallon rack system, and now (2012) produces more than 170,000 barrels annually.
A beer industry member who is not a craft brewer may not have more than 25% ownership in the business. This means that small craft breweries which were bought by mega-corporations like A-B InBev or SAB Miller are no longer categorized as craft breweries. They become governed by market share and no longer make independent decisions about the beer they produce.
Craft brewers brew beers primarily with malts, limiting their use of adjuncts to enhance flavor in craft beer, and not to lighten the flavor.
Mass-marketed beer has its place. Many craft beer drinkers express their choice of drinking lite beers or American lagers when they feel like drinking water that has only a hint of beer flavor.
Cross merchandising is strong among those groceries that sell craft beer. Artisanal cheese, chocolate, meat and fish, seafood, and hand-crafted breads are among the many products that form strong links with craft beer.
For those on gluten free diets, gluten free beers are a pull for those health food stores that are forward-thinking enough to stock it.
Craft brewers are leaders in innovation. Their recipes may be based on styles that reflect the history of particular regions, or they may be experimental in using fruit, spices, or barrel-aging to add depth and interest to the flavor.
Mass-marketed beers that imitate craft beer are not craft beer. They are still mass-market beers, attempting to ride on the success of craft brewers. For consumers who cross-over from lite beer to craft beer, products marketed as Blue Moon (SAB Miller) or Shock Top (A-B InBev) serve the role of "gateway beers," but they are not traditional craft beers.
Craft brewers like to directly communicate with those who drink their beers. They enjoy the feedback. Feedback provides a stimulation of ideas and the opportunity to understand what the consumer wants in a beer.
Websites of craft brewers are personal. They tell stories about the brewers, how they discovered craft beer, and what their passions are. They are portraits of these artisans.
Mass-market breweries may tell stories too, because they began as craft brewers at some point. The difference is that the line begins to blur when consolidation takes over. Market-share overtakes all other aspects. Owners live above a glass ceiling and they can no longer be reached by those who drink their products.
Each craft brewer is defined for their specialty. They may concentrate on traditional German styles, West Coast hops, barrel aging, Belgian styles, or Southern ingredients … or they may use processes that are innovative. Some even put headphones on their fermentation tanks and play music to the yeast.
Consistency is important to craft brewers, but they understand that this year's Christmas Ale may differ from last year's. Craft beer enthusiasts may collect many vintages of seasonal or anniversary beers to cellar, and hold vertical tastings to enjoy the differences.
Mass marketed beer is chemically altered to make it consistent. There is no difference from year-to-year, or brewery location-to-brewery location.
Craft brewers believe in transparency in ownership. They do not cloak their products under misleading brand names. And the best part: they support the American economy on all levels.
Keep these points in mind when you go on your next craft beer adventure. Seek beer bars and breweries that list craft beer "before" the mass-produced beers. Most will still carry the mass-produced beers with the splashy ads and big budgets, but will show a reverence for craft beer dominating the taps, served in clean glassware at the right temperatures.

Cheers!

Do you have funds for your beer?
Personalized Engraved Beer Fund Money Bank - Shipped from England - Fathers Day, Birthday


Love cookies and Oatmeal Stout? this is the glass for you:
Pint Drinking Glass Come to the Dark Side We Have Cookies Geek Nerd Humor
You Should Also Read:
What Is an American Craft Brewer ?
Philanthropy and the American Brewer
Steve Hindy of Brooklyn Brewery Weighs In at Monks


Related Articles
Editor's Picks Articles
Top Ten Articles
Previous Features
Site Map





Content copyright © 2021 by Carolyn Smagalski. All rights reserved.
This content was written by Carolyn Smagalski. If you wish to use this content in any manner, you need written permission. Contact Carolyn Smagalski for details.