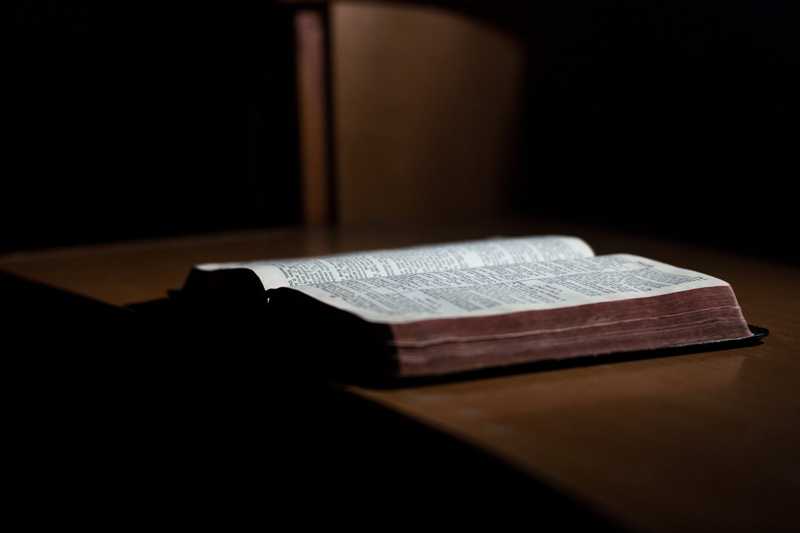 The events in our world seem to fly past faster and faster. While there is much good that is being done, oftentimes it is not announced on the evening news. Thus, it could become quite easy to despair. This makes sense. After all, the Savior Himself said long ago, as quoted in Luke 21:9-11:

9 But when ye shall hear of wars and commotions, be not terrified: for these things must first come to pass; but the end is not by and by.

10 Then said he unto them, Nation shall rise against nation, and kingdom against kingdom:

11 And great earthquakes shall be in divers places, and famines, and pestilences; and fearful sights and great signs shall there be from heaven.

He later added this, as quoted in Luke 21:26-28:

25 And there shall be signs in the sun, and in the moon, and in the stars; and upon the earth distress of nations, with perplexity; the sea and the waves roaring;

26 Men's hearts failing them for fear, and for looking after those things which are coming on the earth: for the powers of heaven shall be shaken.

27 And then shall they see the Son of man coming in a cloud with power and great glory.

28 And when these things begin to come to pass, then look up, and lift up your heads; for your redemption draweth nigh (emphasis added).

So when I think of faith, I think of these verses and a cup with some water in it. Yes, the proverbial half-full/half-empty glass. That visual image is more profound than I think we consider. For when we focus on the half-empty perspective, our hearts panic. We see scarcity and lack. It's more than just "self-fulfilling prophecy;" it's pure misery. We trudge through life up-hill and down, sighing, noticing only "lack." We have created that lack because we fail to focus on the fullness the cup offers.

If we can shift our mind to see the other reality--the cup-half-full reality--we sense the promise and potential of the glass in all it offers and feel a sense of gratitude that the cup holds drops of water that satiate our thirst.

Thus, coming full circle, what is faith? To me it's recognizing what is present... even in the midst of difficult times... we can see the good surrounding us. We give gratitude for what we do have. We celebrate the living waters of refreshment and potential the Savior has offered us. Even the apostle Paul--in the midst of his afflictions--gloried in those afflictions. He knew they were witnesses of things that he had the eyes to see and give thanks for.

This is what faith is. Knowing that what is before is maybe something far greater than we yet suppose with our mortal minds. So when the Lord indicates it is for us to not be terrified, but to look up--to lift our heads up--this is significant. He can see what is coming even if we can't. He Himself will return, and for us this is most glorious.

So today, if your cup is feeling half-empty, perhaps take just three minutes and offer a prayer of gratitude for all you do have. You may just find yourself refreshed with the living waters of Christ renewing your hope, your determination, and yes, your faith that all is well. God is in control. And His Son is coming.

Now those are glorious messages indeed. Our cups may look half-empty to the world, but for the follower of Christ, we know otherwise.


Related Articles
Editor's Picks Articles
Top Ten Articles
Previous Features
Site Map





Content copyright © 2019 by C.S. Bezas. All rights reserved.
This content was written by C.S. Bezas. If you wish to use this content in any manner, you need written permission. Contact C.S. Bezas for details.