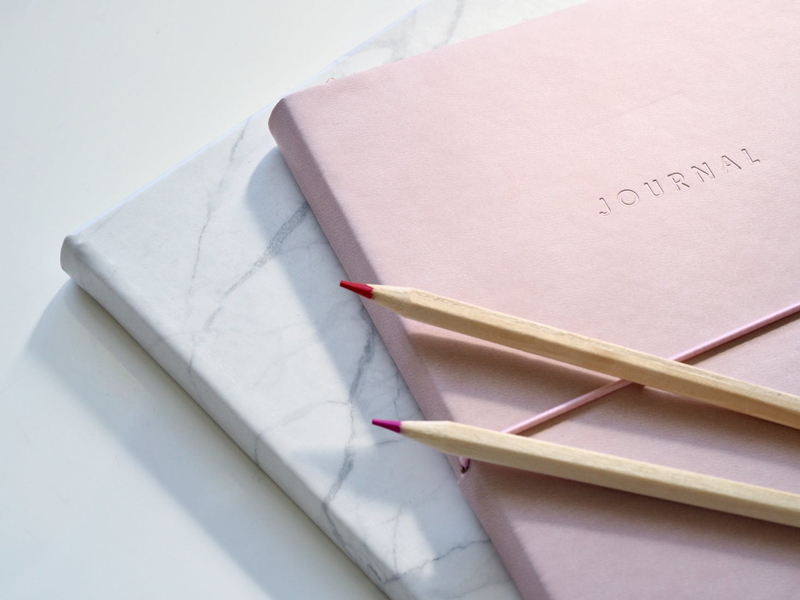 As I was looking for eBooks to populate my new Amazon Kindle I decided to explore some good journaling books. Below are some that you might enjoy reading also.

1. Journal to the Self: 22 Paths to Personal Growth by Kathleen Adams.
This book appears to be extremely practical and full of ideas for journal writers. You can go to amazon.com and search for the book then view the table of contents and read the first few pages before you purchase. Prices range from $ .99 up to $11.00 for either paperback or eBook.

2. A Year in the Life: Journaling for Self-discovery by Sheilia Bender.
According to the description on Amazon.com this book is "a masterful blend of guidance, idea prompts and self-evaluation advice, Bender nurtures readers through one year of soul searching through journal writing." Prices range from $1.19 up to $13.00 for either paperback or eBook.

3. Journaling from the Heart by Eldonna Bouton.
This book was first published in 2000 but the reviews are excellent. In her book she brings the reader 75 lessons from her workshops and tools to get the most out of your independent journal writing. Might be worth a look. Prices range from $11.99 up to $15.00 for the paperback version.

4. Doodle Diary: Art Journaling for Girls by Dawn DeVries Sokol.
According to the description the Doodle Diary is an interactive guide to doodling. It teaches girls (and adults!) how to combine images with words along with other art journaling techniques. There are new projects on every page while exploring the different artistic techniques. Prices are $6.40 up to $12.99.

5. Doodle Sketchbook: Art Journaling for Boys by Dawn DeVries Sokol.
This book is a perfect way to get your son into journaling. The Doodle Sketchbook is a 'hands-on, mess-it-up' journal that offers creative tips and prompts just for boys. Prices are $6.40 up to $13.50.

Then there are some books on how to write your autobiography.

1. Your Life As Story: Discovering the 'New Autobiography' and Writing Memoir As Literature by Tristine Rainer.

2. Your Autobiography by Ray Mungo.

3. The Right to Write by Julia Cameron.

4. Room to Write by Bonni Goldberg.

5. Writing Down the Bones by Natalie Goldberg

One thing I learned in researching some books on journaling is the titles are very long!

Keep journaling.


Related Articles
Editor's Picks Articles
Top Ten Articles
Previous Features
Site Map





Content copyright © 2023 by Kathy Garcia. All rights reserved.
This content was written by Kathy Garcia. If you wish to use this content in any manner, you need written permission. Contact Kathy Garcia for details.