Interview - Continuum, Show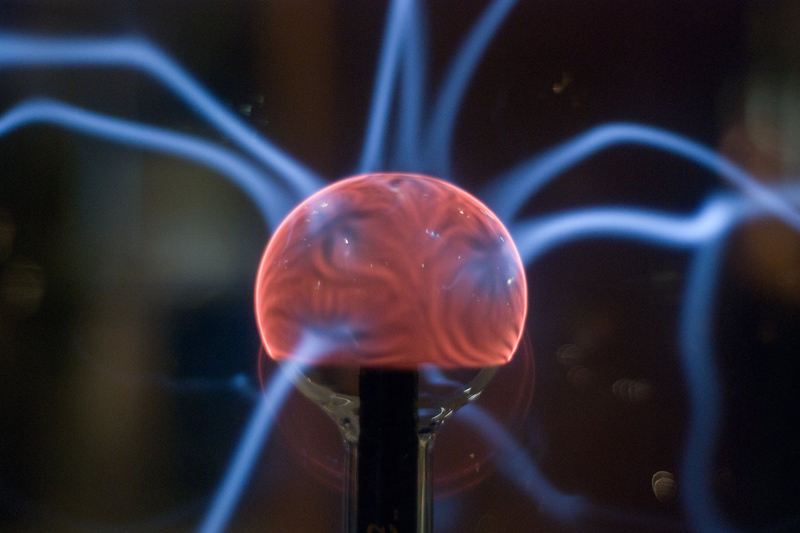 The series Continuum is a Canadian television show that began airing on Showcase last May. In the beginning of 2013, the show made its U.S. debut on the SyFy Channel. Here, we talk with stars Rachel Nichols and Victor Webster, as well as creator and executive producer Simon Barry, about the time-traveling action drama, via conference call.

Q. What do you think it is about the show that will really capture viewers?

Simon Barry: I think there are a lot of ideas in the show that are relevant to today, but that we've kind of repurposed through the prism of someone from the future. We do see the world, our world, through Rachel's character's eyes - through Kiera's eyes. And I think there's something interesting about someone who has a perspective that's different, who knows what's going to happen. And seeing our world through those eyes can sometimes be a fascinating way to re-look at our world. So that's one element that I think is definitely intriguing. I think audiences will also like just the straight-up thriller aspect of the show and the character dynamics of the show. There's a real intimacy between the good guys and the bad guys on this show that's very special. And because the time travel component links everyone, there's an awareness that all of the characters share regardless of which side they're on that really helps keep the show connected within the varying factions.

Victor Webster: One of the reasons that I would tune in is, I like a show that makes you think. I like to make a show that after the show ends, you could sit there with your friends and you can discuss the possibilities and where a show could go, and what did they mean by that, and you know what if this happened? I think we explore a lot of those in this. We answer a lot of questions as much as we leave a lot of questions for the audience to ponder. And of course, [with] me coming form an action background and growing up doing martial arts, I love the fact that this is a fast-paced, action-driven show that's relatable. It's not too far out there, even though it's a sci-fi show. All of this is within the realm of possibility, and it has incredible characters. So it's got aspects from so many genres compiled together and mixed up, that there's a little bit of something for everybody.

Rachel Nichols: Yes, I completely agree with Victor and Simon. You get everything you want. There's that procedural element. There's the sci-fi element. Then it's a heavily character-driven show, and that sort of trifecta is very hard to come by. Plus, the sci-fi genre is fascinating and wonderful because it allows us to do so many different things, whether it's something like social commentary, like whether we're talking about corporations and governments and things like that. Sci-fi really lets us, as storytellers, get away with a lot. 




Q. Can you talk a little about making this show in Canada for a Canadian audience? How is that different than making a show with Canadians and pretending you're in the U.S.?

Simon Barry: Yes, that's funny. The process of making the show was interesting because I had originally developed the idea for the American networks. Found an opportunity to do it in Canada. And then, to my surprise, was offered the opportunity to keep it in Vancouver, which is where I live. So I had a built-in relationship with a lot of actors in Vancouver, having lived here for a long time, and it was a pleasure for me to really wade into that pool of talent, having a familiarity and understanding of where a lot of the great actors were hiding. And it's been great. Vancouver, because of the amount of work that comes here, has developed into a really strong talent base on many levels, not just with regard to actors, but directors, writers, producers. [We] knew that there was a much deeper reservoir than people appreciated, and the fact that we could be set in Canada was just a bonus, really. I never really felt that the setting was ever integral to the show or the story, but it was a very nice bonus to be able to embrace Vancouver for Vancouver and showcase this city, which is a character unto itself.

So I really couldn't be happier about all of these things coming together. And you know, with Rachel and Victor anchoring the show they way they do, they set the bar high. Anyone who shows up on "Continuum" knows that they can't phone it in. These guys work harder than anyone else I've ever worked with. And everyone who comes to work with us, by seeing their example, usually shows up with their best work.



Q. Can you give us an idea of how far ahead you've planned for the mythology and timeline of the series? 



Simon Barry: Yes, it's certainly a full-time job managing just all of the many threads that the show's mythology introduces. And that's half the fun, too, I've got to say. When we started the process on the first day of the writing room, we as a group all made the decision that we needed to know two things off the top. We needed to know the rules of at least our version of time travel, which was important. And also, we needed to know where the show was going to end. Because of the nature of television, you can't really pinpoint that to an X number of hours or years, but you can certainly aim high. And I'm an optimistic person by nature, so I certainly built in the possibility that there would be many years' worth of mythology elements set up at the beginning that could play out. But you don't want to get ahead of yourself too far. 

So it's this fine balance of knowing that the universe and the mythology and the stories that you have, have many, many stories within them. And at the same time, you want to keep it contained so that the focus is on one major component that is manageable. So certainly into Season Two's announcement, we started opening that up in a way, which I think makes the show better. But we're always trying to stay focused on our central character's goal and obstacles. And that's sort of where we can, I think, feel like the show is in a very safe place - but also gives us permission to expand beyond that.

Q. This vision of the future in 2077 is pretty dystopian and a little bleak - a bit Orwellian. Do you really think that's where we're headed?



Rachel Nichols: I think that's one of the really interesting things about the show. And the fact that the sci-fi genre allows you to go to these places and have this idea of the future and people accept it, and then they do ask that question - "Is this where we are headed?" I hope not, because I happen to really enjoy food, and running water, and live animals. The future looks pretty bleak as far as I'm concerned. But you know, there's a lot to be said for some of the different events and issues that we take on in the first 10 episodes of the show, and I'm sure in season two we'll dive into even more. But yes. There definitely is that recurring question, and what could we possibly do to prevent that from happening?


You Should Also Read:
Continuum, Cast
Continuum, Story


Related Articles
Editor's Picks Articles
Top Ten Articles
Previous Features
Site Map





Content copyright © 2021 by Helen Angela Lee. All rights reserved.
This content was written by Helen Angela Lee. If you wish to use this content in any manner, you need written permission. Contact Helen Angela Lee for details.