Astronomers on the Mountain Tops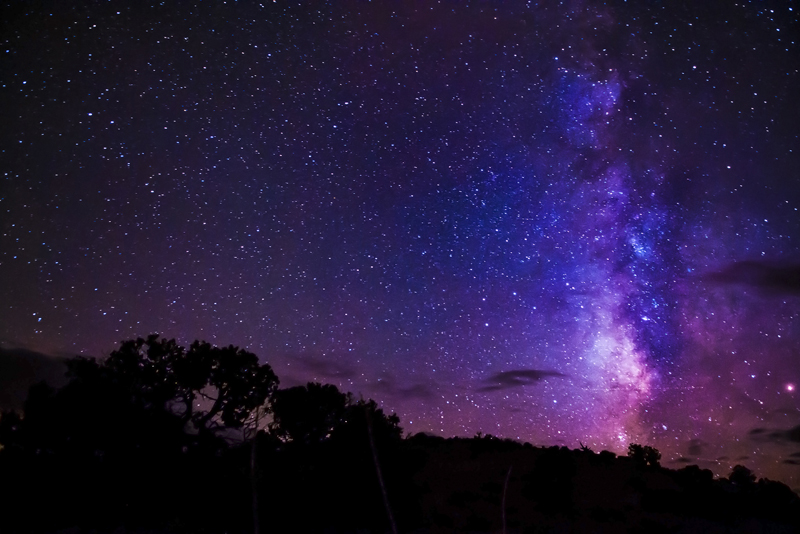 Big telescopes on high mountains, drawing astronomers to exotic-sounding places. But is it as glamorous as it sounds? Not really, say the scientists, but you have the chance to get some excellent observations.
Celeste at the telescope
Let's start our story with Celeste, not an astronomer. It's the Cryogenic Echelle Spectrometer made at the NASA Goddard Space Flight Center. A spectrometer breaks up incoming light into its different wavelengths to give a spectrum. "Echelle" refers to a particular type of spectrometer.
Celeste is designed to work in the infrared which our eyes can't see, though we can sense it as heat. In order to get the spectra of astronomical infrared sources, Celeste has to be kept cold so that it isn't swamped by local heat sources, including its own operation. This is where the cryogenics come in. It's cooled by liquid nitrogen and liquid helium to 6K. That's -267 degrees C / -449 degrees F.
A Goddard ground support team for the Cassini Saturn mission uses Celeste at different telescopes.
Saturn's massive storm
In December 2010 a massive storm was spotted on Saturn. It raged until well into the following year. Then, when no longer visible, its effects were still detectable in the infrared into 2012. CIRS (Cassini's Composite Infrared Spectrometer) took measurements showing a temperature increase in Saturn's upper atmosphere to 93 degrees C (150 degrees F) above its normal value. "To get a temperature change of the same scale on Earth, you'd be going from the depths of winter in Fairbanks, Alaska, to the height of summer in the Mojave Desert," commented Brigette Hesman, planetary scientist at Goddard.
But Cassini has other targets for study and couldn't keep a constant watch. Here's where the ground support team comes in, taking Celeste to two telescopes to fill in some of the blanks. Brigette Hesman was part of the team.
Brigette goes Hawaiian
Imagine being headed off for Hawaii. What to pack? Swimsuit, sun cream, sunglasses, some light reading? Not quite what Brigette was thinking. She'd have needed the sun block and sunglasses, but was concentrating on a warm winter coat, and her laptop to catch up on work-related reading.
The Goddard team was headed for the UK Infrared Telescope on Mauna Kea at 4200 m (almost 14,000 ft) above sea level. So high that the air you breathe has 40% less oxygen than that at sea level. There is also more exposure to harmful ultraviolet radiation, so your skin and eyes need to be protected.
High altitude can be dangerous. A visitor sheet from the University of Hawaii lists common symptoms of altitude sickness: "headaches, drowsiness, nausea, altered mental state, loss of balance, impaired reason". All visitors are expected to stop at the visitor center, which is at 2775 m (9200 ft), to spend time adjusting to the altitude before going to the summit. Depending on the facility, visiting astronomers need to spend between eight hours and a full night at the center before going to a telescope.
The summit access road includes steep inclines, and the first five miles are unpaved, or as Brigette describes it, "you crunch along a volcanic rock road with no guard rails." At the top, after "you climb through the clouds" it's not only cold, but it can snow. One astronomer that I know got observing time on one of the Mauna Kea telescopes, but when her altitude adjustment was over saw nothing but snow. And of course you can't just dash down to the sunny beaches until the weather improves, because you'd then have to readjust to the altitude.
But generally, the observing conditions are very good on Mauna Kea, which is why it has so many telescopes. Certainly the Goddard team got a lot of useful data.
However before they could start observing they had to get Celeste out of the packing boxes, assemble it and set it up. Everything in the boxes is carefully labeled. It can take up to two days to put it together. You need to take special care doing this at 14,000 ft. Brigitte says that she gets migraines, feels sick, and is tired, but sleeps badly. But from the point of view of assembling a fiddly and expensive piece of equipment, the worst thing is "At altitude we are actually very stupid." As they assemble Celeste, everything that they do needs to be logged in writing so that it's clear what's been done and what the next step is.
An unexpected hazard of high altitudes, known to mountaineers and military pilots, is increased flatulence. The decrease in air pressure causes an increase in the volume of intestinal gas . . . with the usual consequences. This is definitely not glamorous!
Kitt Peak
Cassini's spectrometer detected extra-high temperatures on Saturn, but the Goddard team with Celeste found the gas ethylene (not usually detected on Saturn) in quantities a hundred times greater than any model could account for. They discovered this at the McMath-Pierce Solar Telescope. It's the largest solar telescope in the world and so sensitive it can be used at night to observe bright objects.
Probably Arizona sounds as exotic to many people as Hawaii does, but Kitt Peak is much more accessible than Mauna Kea. It's about ninety minutes drive from Tucson and the road to the observatories is paved and well-graded. At 2000 m (almost 7000 ft), people with health problems are warned about the altitude. But it's no higher than Santa Fe, New Mexico and many towns in Colorado.
So what
is
going on in the atmosphere of Saturn? The astronomers still don't know, but the data gathered on the mountain tops will help to understand the giant planets.
My thanks to Brigette Hesman for letting me use her story as the basis for this article.
You Should Also Read:
Astrofest 2013
Cassini Mission and Website
Annie Jump Cannon


Related Articles
Editor's Picks Articles
Top Ten Articles
Previous Features
Site Map





Content copyright © 2022 by Mona Evans. All rights reserved.
This content was written by Mona Evans. If you wish to use this content in any manner, you need written permission. Contact Mona Evans for details.