Valentine's Day on Low Carb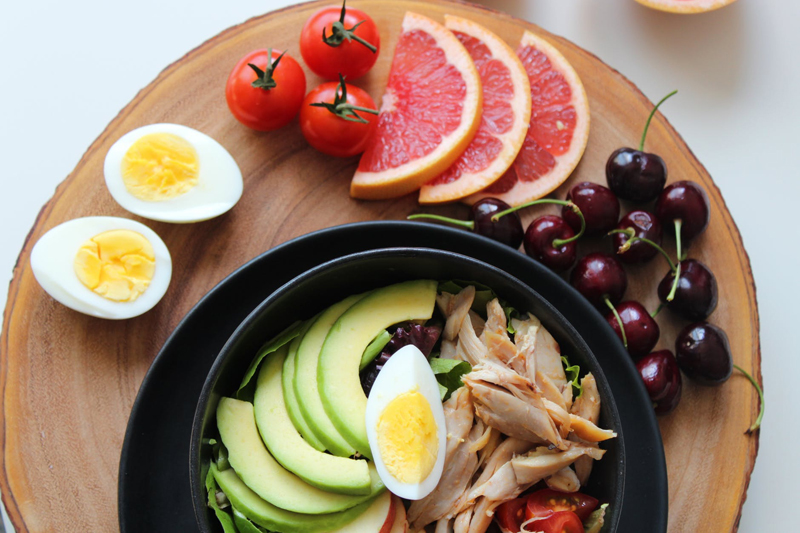 You might think that Valentine's Day is about not eating healthily. Far from the truth! Some of the most romantic, elegant meals and desserts are very good for you. Toss out the cheap chocolates! Go for a better solution!
Chocolate
First off, if you love chocolate, there are literally HUNDREDS of options out there that are delicious, rich and without sugar. The non-sugar technology has blossomed in the past few years. Gone are the days of nasty-tasting carob and other unhappily tasteless compromises. The sugar free chocolates of today are just as rich, creamy and delicious as the sugary versions.
There is literally no reason at all to get the sugar filled variety. You can get sugar-free chocolates from powerhouses of elegance such as Godiva and Lindt. Even "standard" chocolate makers such as the Samplers come in sugar-free too. I of course would go with Godiva myself, for this special treat, but whatever type of chocolate you want to get, pick up the sugar-free variety. You won't be missing a thing, and you'll maintain that healthy figure you desire.
Chocolate Reviews
Cocktails
Next, cocktails and drinks. Many people like to drink on Valentine's Day to add a bit of sparkle to their step. I have a ton of Low Carb Cocktail Recipes online at this site. Wines are fine for low carb drinker, and are very romantic - a nice bottle of Chianti with veal parm, a great sauvignon blanc with grilled fish. If you're popping Champagne, that is a bit sweeter and usually about 5g a glass - so make sure you engage in some calorie-burning activities afterwards like dancing to burn them off!
Low Carb Cocktail Recipes
Appetizers
Appetizers help to get you started on your meal in a tasty way. There are a wide range of healthy ideas here. How about devilled eggs or smoked salmon with capers? Maybe garlic salsa is more your style? Whatever your meal plans, there is a tasty appetizer to match.
Low Carb Appetizer Recipes
Main Course
How about the main meal? Think about featuring salmon, lobster tail, and shrimp. Perfectly low carb and really elegantly delicious. There are
thousands
of other options presented on this site. Filet mignon and asparagus. Veal parm for a classic Italian romance. Swordfish steak with steamed broccoli.
If you look at the menu list at any high class restaurant you'll see that probably half of it is naturally low carb. Elegant food doesn't have sugar dumped into it. It involves very "natural" high end meat, very fresh top-end vegetables, and fine wine. The better the food, the less you have to do to it to "make it edible". Sushi and sashimi is the ultimate expression of this thought - you serve the fish raw, without any adornments, and appreciate its natural flavors.
Low Carb Anniversary Meal
Dessert
Many people are far too full by dessert-time, if they are eating food this delicious! If you really
must
have dessert, go for berries and whipped cream, and feed each other. It's the perfect ending to a delicious meal! I also offer recipes for low carb cheesecake, low carb cookies, and much more.
Low Carb Dessert Recipes
The key is to think about natural foods which are delicious and low in sugar and starch. There are oodles of them out there. Again, high end restaurants often feature these items as their best offerings. Turn your Valentine's Day into a day to remember!
Lisa Shea's Library of Low Carb Books
You Should Also Read:
Low Carb Cocktail Recipes
Low Carb Anniversary Dinner


Related Articles
Editor's Picks Articles
Top Ten Articles
Previous Features
Site Map



Follow @LisaLowCarb
Tweet





Content copyright © 2018 by Lisa Shea. All rights reserved.
This content was written by Lisa Shea. If you wish to use this content in any manner, you need written permission. Contact Lisa Shea for details.