Recipes - Beer - Cocktail Recipes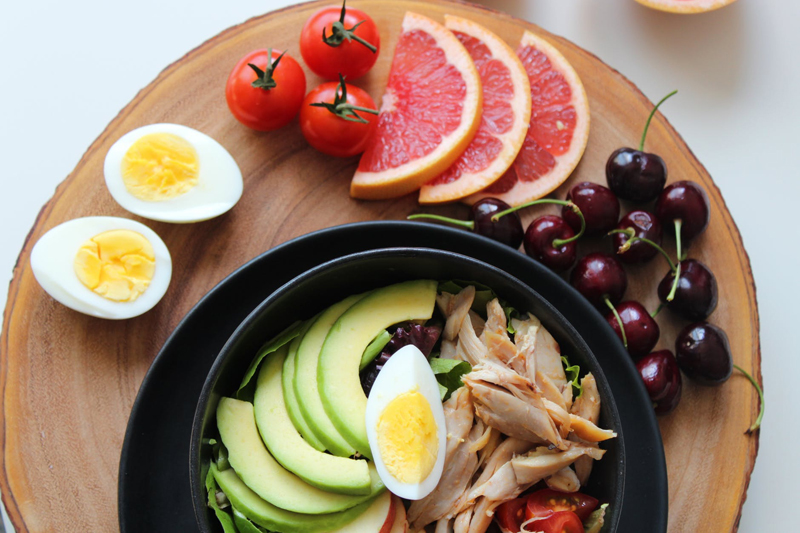 Low carb cocktails can be great for enjoying on a night out. They´re tasty and don´t affect your low carb diet.
Brandy Sangaree Cocktail Recipe


The brandy sangaree is a great cool weather cocktail, involving port, brandy, nutmeg and cinnamon!
Champagne Cocktails


Champagne is a delicious treat, and 25% of all Champagne is sold between Christmas and New Year's Eve! If you're going to be drinking cocktails, make sure they are low carb Champagne cocktails!
Easy Low Carb Sangria Recipe


Sangria is a light, fruity drink that´s perfect for sipping. This easy recipe is low carb, perfect for atkins and south beach dieters, and is quick to make!
Fruity Low Carb Cocktail Recipe


Looking for a cocktail that won´t affect your low carb diet? This fruity combination of rum, vodka and sodas is 0g of carbs!
Gin and Ginger Cocktail


Looking for a delicious, low carb cocktail recipe? Gin and Ginger is a classic - simply make it with a Splenda-sweetened ginger ale!
Gin and Tonic Cocktail Recipe


Gin and tonic is a classic cocktail recipe. However, tonic water is notoriously high in carbs. Can you make a low carb version?
Highball Cocktail Recipe


The highball cocktail was invented in the late 1880s as a drink for men who worked on the railway. Enjoy this one with whiskey and ginger ale!
Jack and Coke Cocktail Recipe


If you're on a low carb diet, a Jack and Coke is perfect - as long as you use diet Coke! When you do, this is perfectly zero carb.
Long Island Iced Tea Recipe


Long Island Iced Tea is a classic multi-alcohol cocktail that can be almost completely zero carb. Just be sure to only have one!
Low Carb Cocktail Recipes


Cocktails are a classic part of every culture. Whether it's vodka or rum, gin or sake, learn how to make cocktails that are delicious and low carb as well!
Low Carb Eggnog Recipe


Eggnog is a traditional part of many wintery events. Here is an eggnog recipe that uses eggs, requires quick stovetop cooking, and uses Splenda rather than sugar.
Low Carb Irish Coffee Recipe


When it's a little cool out, or any time you want to add the luck of the Irish to your life, take the time to make yourself an Irish Coffee. Here's a low carb recipe for Irish Coffee to give a boost to your metabolism!
Low Carb Margarita Recipe


Most margarita recipes involve curocao, triple sec or grand marnier. All are LOADED with sugar. Here´s a great recipe that is pretty much 0g carbs!
Low Carb Martini Recipe


The Martini came from a German composer in the end of the 1700s. James Bond made it famous in 1962 with the release of Dr. No.
Low Carb Mudslide Cocktail Recipe


Mudslides are delicious - and are also chock full of sugar. Here's a way to make a mudslide cocktail without all of the extra sugar and carbs.
Low Carb Strawberry Daquiri Recipe


Bring a bit of island living into your life with this delicious recipe for a strawberry daquiri. It´s fresh and fruity, and best of all it´s low carb too!
Low Carb White Russian Recipe


A White Russian is a creamy cocktail that has great flavors to it. Luckily, you can make a quite low carb / low sugar version of this drink.
Margarita Recipe


Talk about the perfect summertime drink! Margaritas are mixtures of tequila and orange flavor. The trick in a low carb world is to choose non-sugar-filled components.
Mojito Cocktail Recipe


Mojitos are popular Cuban style drinks involving rum, lime and mint.
Moscow Mule Cocktail Recipe


The Moscow Mule is the classic vodka cocktail with a kick. Create it with a diet ginger ale to have a zero carb drink, perfect for the Atkins diet!
Orange Mango Rum Cocktail


If you like tropical, rum cocktails, this is a perfect sugar-free version that is really tasty! It´s super easy to make, too.
Orange Root Beer Cocktail Recipe


Looking for a new flavor of cocktail to enjoy on your low carb diet? Just combine rum, orange soda and root beer, mix and serve!
Rum and Diet Coke Cocktail Recipe


Rum and Coke was one of my favorite drinks in my 20s. Once I began eating more healthily, it was very simple to swap a diet Coke in for the regular sugar-filled Coke!
Rusty Nail Cocktail Recipe


The Rusty Nail is a Scottish drink blending Scotch and Drambuie. This is a perfect low carb cocktail for fall / autumn drinking, with its golden brown color and hearty kick!
Sambuca Nutritional Information


Sambuca is a delicious, anise flavored liqueur from Italy. It is so sweet that people who like alcoholic coffees will use sambuca rather than sugar.
Sugar Free Cube Libre Recipe


Cuba Libre literally means Free Cuba, and is a cocktail first drunk by revolutionaries in the 1900s. The Andrews sisters sang about Rum and Coca Cola, and it became popular!
Tequila Sunrise Cocktail Recipe


This is one of the most beautiful drinks I know. A gorgeous sunrise of orange and red! Here's how to make a low carb version of the tequila sunrise.
Tropical Mango Cocktail


Usually tropical drinks involve high sugar mixes such as Midori or Grand Marnier. Here´s a great summertime low carb breezer to enjoy by your favorite beach!
Vodka Collins Cocktail Recipe


If you're a low carber, give a vodka collins a try. These cocktails are tasty and low carb too!
Editor's Picks Articles
Top Ten Articles
Previous Features
Site Map
Follow @LisaLowCarb
Tweet
Content copyright © 2018 by . All rights reserved.
This content was written by . If you wish to use this content in any manner, you need written permission.
Contact Lisa Shea for details.