Once Upon A Time 101 - Fairy Tales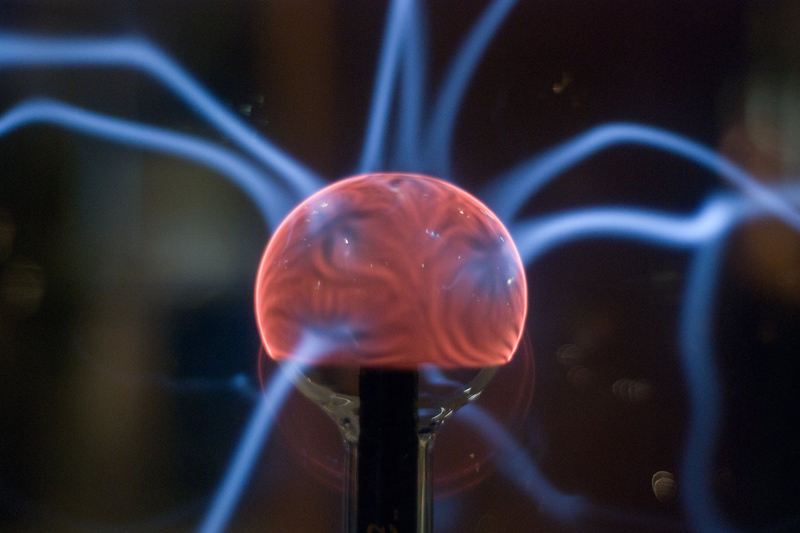 "Once Upon A Time" is an ABC series that airs Sunday nights. The series centers around a town called Storybrooke and weaves fantastical present-day stories together with fairy tale counterparts. As ABC is part of the Walt Disney Company's stable of entertainment properties, the fairy tales are often based on Disney versions if those exist. The show also works into its plots elements of classic children and adult fantasy stories, whether or not Disney has done an on-screen version in the past - including the stories of Frankenstein, Peter Barrie's Peter Pan, Lewis Carroll's Alice in Wonderland, King Arthur's court and more. In addition, some Disney characters have been worked into the plot that do not exist anywhere else; Mulan and Jiminy Cricket are examples of this.

NOTE: SPOILERS AHEAD!!!!



Story Arc


In the first season of the series, the story focuses on the arrival of Emma Swan (Jennifer Morrison), a 28-year-old woman who grew up an orphan. Living her life in Boston, she is approached by a 10-year-old boy named Henry who claims to be the son she gave up for adoption when she was a teenager. She agrees to get him back to his home in Storybrooke. Henry appears to have an active imagination, saying that his entire town is made up of storybook characters who have lost their memories and that none of them can leave Storybrooke. He claims that Emma, as Snow White's (Ginnifer Goodwin) daughter, is destined to save Storybrook. 

Emma soon learns that Storybrook is run by a woman named Regina (Lana Parrilla), who also happens to be Henry's adopted mother - and is, according to Henry's book, the Evil Queen.

Emma decides, in part because of a threat from Regina, to stay in Storybrooke, setting events in motion that will change the town forever. 

During the course of the first season, we meet different characters from the show, including pawn shop owner Mr. Gold (Rumplestiltskin, played by Robert Carlyle), coma patient David (Prince Charming, played by Josh Dallas) and waitress Ruby (Red Riding Hood, played by Meghan Ory). As the story unfolds, we learn the true stories behind the creation of Regina as the evil stepmother, the romance between Snow White and Prince Charming, and the backstory of other residents of the town. 

Each episode features flashbacks to the enchanted world from which the characters come, as well as a present-day tale; each part of the story clarifies and explains the other. 

At the end of the first season, Emma finally learns to believe, and she breaks the curse on Storybrooke. The characters remember their pasts, but they still cannot leave Storybrooke.



The second season introduces a new storyline, a new situation, and new villains: Captain Hook (Colin O' Donoghue) and Cora, the Queen of Hearts (Barbara Hershey). Storybrooke residents are back to normal, which introduces problems of its own - for example, Ruby is back to being a werewolf. Snow and Emma get trapped in Storybroooke, where, as it turns out, Regina left a bunch of people behind - including her evil mother. They meet up with the hapless princess Aurora and warrior Mulan, who help them in their quest to get home. Meanwhile, Regina is trying to change her ways and mend fences with her adoptive son, Henry. Eventually, the residents figure out how to leave Storybrooke safely. As of press time, the second season was still ongoing and is expected to end May 12, 2013. 



Fairy Tales



There were 22 episodes in the first season. In some cases, tales are represented by just one or two characters (like Lancelot, Dr. Frankenstein or Mulan), whether ongoing, recurring or one-offs. "Sleeping Beauty" is represented by three characters so far: Aurora, Prince Phillip and Maleficent. In other cases, the story of the fairy tale permeates the entire series or portions of the series, like Snow White, Alice in Wonderland, and Pinocchio. Other fairy tales have become major plots for individual episodes, often incorporating current main characters such as Rumplestiltskin.

Fairy tales represented in these episodes included:



Cinderella: In "The Price of Gold," episode 4 airing November 13, 2011, we discover that Cinderella's (Jessy Schram) fairy godmother is killed by Mr. Gold, who then makes a deal with the young girl to go to the ball. Later, he asks for her first-born child. Ella tells her husband Thomas, and they concoct a plan to capture Rumplestiltskin using a special pen. As she goes into false labor, Thomas disappears. In the present day, Emma discovers pregnant young Ashley, who is a maid with no prospects; she has promised her unborn child to Mr. Gold. Her ex-boyfriend Sean has a father who won't let him get involved with Ashley and her baby. Ashley tries to leave town and has an accident; Emma makes a deal with Mr. Gold so that Ashely can keep the child.



Hansel and Gretel: In "True North," episode 9 airing January 15, 2012, Emma tries to help two young children, Ava and Nicholas, who got Henry into trouble. She needs to locate their father to keep them out of the foster system, but mechanic Michael Tillman can't afford to take them. Emma is forced to take the kids to Boston, but her car breaks down at the border of Storybrooke and she calls Michael to tow her back. In the Enchanted Forest, Hansel and Gretel meet the Evil Queen Regina, who tells them she can help them find their father if they go into a gingerbread house and fetch something for her - a poisoned apple.



Beauty and the Beast: in "Skin Deep," episode 12 airing February 12, 2012, a young girl named Belle trades her freedom for a position in Mr. Gold's house in order to save her village from destruction in the Second Ogre Wars. She discovers that he's not as bad as everyone things, and falls for him. In Storybrooke, Mr. Gold has a precious item stolen from him and will stop at nothing to get it back - the item is a chipped cup that Belle broke back in the Enchanted Forest.



Aladdin: "In Fruit of the Poisonous Tree," episode 11 airing on January 29, 2012, we learn the history of Sidney, the Genie of the Lamp and Storybrooke's newspaper editor. In the Enchanted Forest, he is set free by Snow White's father, and finds himself attracted to the king's lovely wife Regina. He tries to help her escape her loveless marriage, but she tricks him and has him kill the king. He wants to stay with her forever, and gets his wish, by becoming trapped in her magical mirror. In Storybrooke, Sidney promises to help Emma unveil Regina's corruption, but the two fail. It's pretty clear that Sidney's loyalties are not where Emma thinks.



Red Riding Hood: In "Red-Handed," episode 15 airing March 11, 2012, waitress Ruby walks out of her job and becomes Emma's assistant. In the Enchanted Forest, Red Riding Hood wants to run away with her true love, Peter. Her grandmother shuts her up because of a bloodthirsty wolf roaming the area. Ruby thinks that Peter is the wolf, and promises to keep him confined and to watch him all night. She is wrong about the identity of the wolf. 



Jack and the Beanstalk: In "Tallahassee," episode 28 airing November 4, 2012, Emma and Captain Hook venture up a beanstalk to get a compass from the giant during the present-day segment. In the flashback, Emma tries to steal a car, meeting Neal Cassidy, the father of her child. August Booth comes to Neal and tells him why he needs to abandon Emma to the police, for the sake of the future. He does. 


You Should Also Read:
Once Upon A Time - Characters


Related Articles
Editor's Picks Articles
Top Ten Articles
Previous Features
Site Map





Content copyright © 2023 by Helen Angela Lee. All rights reserved.
This content was written by Helen Angela Lee. If you wish to use this content in any manner, you need written permission. Contact Helen Angela Lee for details.