Once Upon A Time 101 - Characters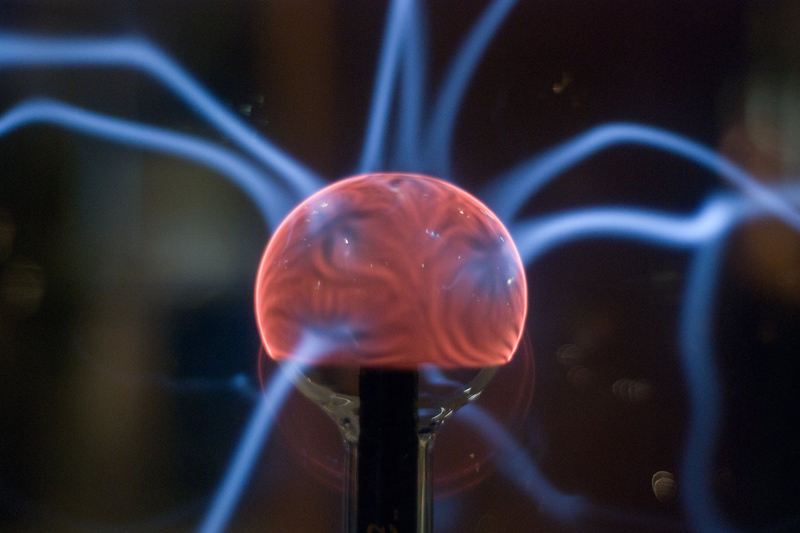 "Once Upon A Time" is an ABC series that airs Sunday nights. The series centers around a town called Storybrooke and weaves fantastical present-day stories together with fairy tale counterparts. As ABC is part of the Walt Disney Company's stable of entertainment properties, the fairy tales are often based on Disney versions if those exist.

The fascination of this series lies partly in the fairy tales and how they are intertwined with present-day events. It also lies in the characters, many of whom have two identities - one in the Enchanted Forest, and one in the present-day. Naturally, their personalities in each place are similar, but this is true of some characters more than others.

PLEASE NOTE: SPOILERS AHEAD FOR SEASON 2

In the second season, characters regained their memories and their fairy-tale identities, and magic returned to Storybrooke. However, residents still can't leave town; if they do, they lose all memory of their Enchanted Forest selves.
Many of the new characters introduced in this season don't have real-world identities, as they remained in the fairy-tale world, untouched by Regina's curse.

Characters

Emma Swan (Jennifer Morrison): Daughter of Snow White and Prince Charming, she's sent out of Storybrooke to protect her as the curse goes into effect. She grows up in the regular world without magic, living as a thief and then a bail bondsperson. After Henry shows up, she goes to Storybrooke and takes a job with the sheriff's office - taking over that role when the current sheriff dies. 



Snow White/Mary Margaret Blanchard (Ginnifer Goodwin): Mary Margaret is a schoolteacher in Storybrooke, the one who gives Henry the book that starts events in motion and who becomes Emma's roommate. In Storybrooke, she is Snow White, the princess and stepdaughter to Regina. As Mary Margaret, she finds herself attracted to a patient in a coma, who turns out to be married already. As Snow White, she meets the man she sarcastically calls Prince Charming during the course of several adventures. As Mary Margaret she is meek and unassuming; as Snow she is brave and good.



Queen Regina/Regina Mills (Lana Parilla): Regina started out as a kind young woman, whose fate was sealed by her evil mother, Cora. She marries the father of a little girl she saved from an out-of-control horse, as her mother has killed her true love, and learns from Rumpelstiltskin how to be ruthless and strong. She is the one who who put the curse on Storybrooke; in the present day, she is mayor, willing to do anything for her son, Henry - even change her ways, when it becomes clear that her evil methods are turning him away from her.



Rumplestiltskin/Mr. Gold (Robert Carlyle): In Storybrooke, he was a man whose father was branded a coward. Hoping not to be tarred by the same brush, Rumplestiltskin went to fight in the Ogres War - but he continually runs from his problems. He ran when his wife Milah decided to run off with a captain called Hook, and he ran when it was time for his son, Baelfire, to become a soldier. He steals a magical dagger from a duke to get control over a magical entity called the Dark One - and becomes the Dark One himself. He turns out to be at the center of a number of fairy tales himself, including Jack and the Beanstalk and Beauty and the Beast. As Mr. Gold and Rumplestiltskin, he has made many deals that make him a power to be reckoned with in Storybrooke. In fact, he's the only one who can challenge Regina.



Prince Charming/David Nolan (Josh Dallas): David Nolan is a patient in a coma at the hospital where Mary Margaret volunteers. He awakens as a result of her presence, only to discover that he is married, though estranged, to Kathryn Nolan. His attraction to Mary Margaret totally complicates things. Over the course of the series we learn that, in fairy-tale land, David is actually the twin brother of a boy taken by King Midas to become his heir. When the prince dies, David is required to take on his brother's role as groom to rich Princess Abigail - and then he meets Snow, when she comes along to rob their carriage. He helps Princess Abigail save her own true love, then tries to find Snow. After many trials and a poison apple or two, the two marry and have Emma, just before the curse overtakes the land.



Henry Mills (Jared S. Gilmore): The son of both Regina (adopted) and Emma, Henry is a ten-year-old boy living in Storybrooke. He is the owner of the storybook that shows who all the residents truly are. He sees a therapist, Dr. Archie Hopper/Jiminy Cricket. He is responsible for bringing Emma back and for pushing Mary Margaret to spend time with David; he is also the impetus for Regina to change her evil ways and the link between Princess Aurora, back in the fairy tale world, and the residents of Storybrooke. It is also revealed that he may be destined to be the downfall of Rumplestiltskin.



Cora Mills (Barbara Hershey): Mostly seen only in flashbacks in the first season, the Queen of Hearts mostly makes her appearance in the second season. She is also the miller's daughter from the "Rumpelstiltskin" tale, and takes on the role of villain after Regina's attempt to change for Henry's sake. It is Cora who turned Regina into such an evil creature. She teams up with Hook to get to Storybrooke, using and killing people along the way. Although her destiny isn't to remain there for long, she manipulates Regina (using her daughter's one weakness, Henry) to the end.

Hook (Colin O'Donoghue): We first meet Killian Jones as the man who stole Milah, Rumplestiltskin's wife. When Rumplestiltskin, after gaining his powers, attempts to get revenge, he discovers that Milah went with Hook willingly. It is Rumplestiltskin who cuts off his left hand (for a magic bean). Later, he's hired by Regina to kill her mother Cora, but he enters a partnership with her instead and they are kept safe from Regina's curse. He helps Cora get back to Storybrooke, but also seems to be developing a connection with Emma.
You Should Also Read:
Once Upon A Time - Fairy Tales


Related Articles
Editor's Picks Articles
Top Ten Articles
Previous Features
Site Map





Content copyright © 2023 by Helen Angela Lee. All rights reserved.
This content was written by Helen Angela Lee. If you wish to use this content in any manner, you need written permission. Contact Helen Angela Lee for details.