What You Should Know About Cat Declawing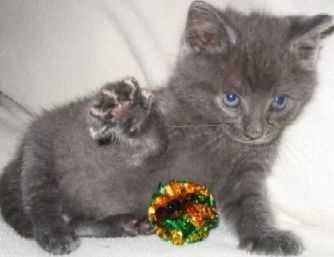 Responsible pet owners should consider the permanence of their actions prior to taking the extraordinary measure of declawing an animal. There are several preconceived notions about declawing that are rooted in myth and have no other basis of merit. However, what might be perceived as a sound household decision in the short-term, can have a devastating long-term affect to both the animal and family harmony.
Myth:
Declawing is simply removing the nail.
Reality:
Declawing is a surgical amputation to the first joint of a cat's toes. To put this into perspective, this process is equivalent to a human having all of their fingertips cut off, not simply having the nails removed.
Myth:
It is a painless procedure.
Reality:
A cat's nails function as fingers. When a vital appendage is removed, it typically causes phantom pain while the nerve endings heal over and die off. Cats can become anxious and aggressive during this process, which can last for months. It is also common for cats to reject using litter boxes because they associate the pain of digging in litter with the box itself. This can lead to an animal relieving itself throughout a dwelling to avoid experiencing discomfort.
Myth:
Declawing is beneficial to a cat, just like spaying or neutering.
Reality:
While spaying and neutering does have health and behavioral benefits for both pet owners and the animal, cats do not experience any benefit from having their fingers removed. Many felines experience joint problems later in life. A cat's healthy gait relies on the first digit of their paws; what people consider the nail. When these digits are removed, it can lead to joint compression causing a painful arthritic condition throughout the body.
Myth:
Declawing is a constructive way to modify a cat's behavior.
Reality:
Frequently, declawing can lead to aggressive behavior, such as biting, and distancing behavior, where the cat wants nothing to do with socializing with people or other animals.
Myth:
Indoor cats do not need their claws.
Reality:
Life is full of uncertainty. This truth is equally applicable to household pets. People move, become allergic to pet dander, run into financial limitations, and cats sometimes manage to get outside despite the best intentions of their owners. Claws are a cat's first defense against an attack and its primary tool for capturing prey. If the animal is somehow released into the wild, it has no functional means of survival. Additionally, if a pet owner decides the animal needs to go to a shelter, its only means of defense is biting, which can turn into a prolific problem and make the cat unadoptable.
As a matter of perspective, under the Animal Welfare Act it is illegal to declaw captive wild felines because of the extensive health and behavioral problems that result from the process. While this in no way endorses "owning" an exotic animal, it does lead one to contemplate a simple reality … A cat, is a cat, is a cat.
To avoid scratching problems merely requires giving the cat personal space. This is easily achieved with a scratching post,
a kitty condo
, or
a toy that has a scratch pad
. This approach spares the furniture, keeps the cat entertained, happy, and healthy, and shows genuine long-term accountability for the animal's welfare. It is also the most cost effective method, as it decreases the chances of frequent veterinary visits and the perpetual expense of medications.
You Should Also Read:
Animal Abuse and Family Violence
Health Benefits of Companion Animals
How to Handle Flea, Tick, and Lice Issues


Related Articles
Editor's Picks Articles
Top Ten Articles
Previous Features
Site Map



Follow @WildlifeWelfare
Tweet





Content copyright © 2022 by Deb Duxbury. All rights reserved.
This content was written by Deb Duxbury. If you wish to use this content in any manner, you need written permission. Contact Deb Duxbury for details.