Health Benefits of Companion Animals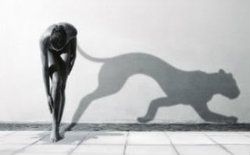 In a pro-pharmaceutical era, it is easy for people to lose track of natural ways to help with healing. Cardiovascular problems derive from genetic predisposition, stress, food consumption, and lifestyle. Living with an animal has shown tremendous results in cardiovascular care. Animal companions can reduce stress, lower blood pressure, and reduce cholesterol and triglyceride levels. Additionally, they provide an opportunity for social interaction and exercise. The Centers for Disease Control and Prevention (CDC) and American Veterinary Medical Association (AVMA) have both gone on record to the efficacy of companion animals aiding in maintaining human health. Here are a few of the more pronounced health benefit highlights.
In addition to effectively reducing stress and cardiovascular problems, investigators discovered that the frequency of a cat's purr could increase a person's bone density and aid in its growth and regeneration, as well as, reduce swelling in joints. Further studies have shown a cat's purr aids in repairing muscles, tendons, ligaments, and respiratory issues. There is also evidence that people who live with a cat experience a reduction in post-surgical recuperation time.
Along with providing cardiovascular stability, research indicates that dogs possess the ability to smell cancer. With a 60 percent detection rating, the results are impressive, particularly when the dogs identified carcinogenic properties in test subjects that went undetected by modern medicine. In examining the complexities of a canine's sense of smell, researchers were baffled when dogs indicated the presence of cancer in test samples that medical science had deemed cancer-free. Participants in the study submitted several samples over the course of a year. The subjects who supplied the samples that were presumed free of carcinogens ended up developing detectable levels of cancer. The dogs were able to sense cancer up to a year ahead of medical detection. Dogs have also successfully identified cancer in patients thought to be in remission, who were actually not.
Human and companion animal studies indicate that animals help human health throughout all stages of life. Researchers have reported in the
Journal of the American Medical Association,
"Infants in homes with at least two animals were up to 77 percent less likely to develop allergies." Studies chronicled in the
Journal of American Geriatrics Society
indicate that companion animal use in nursing homes dramatically reduced the need for prescription drugs. Furthermore, minor health issues amongst the elderly abated, reducing the overall need for frequent doctor visits by upwards of 50 percent.
These are just a few examples of the countless ways animals enrich human lives. For those interested in adding a furry addition to the family visit
Petfinder
or
Humane Society International
for adoption information.
You Should Also Read:
Animal Testing For Cosmetics
Honeybees Reject Pollen
Are You Scared of Arachnids? Meet the Lifesaver!


Related Articles
Editor's Picks Articles
Top Ten Articles
Previous Features
Site Map



Follow @WildlifeWelfare
Tweet





Content copyright © 2023 by Deb Duxbury. All rights reserved.
This content was written by Deb Duxbury. If you wish to use this content in any manner, you need written permission. Contact Deb Duxbury for details.