How Factory Farms Degrade Livestock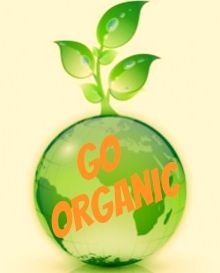 The meat of farm animals provides growing bodies with protein necessary for height, muscle structure, and energy. Research shows that it is a particularly important part of a child's diet. For, without this protein source children would experience stunted growth, underdeveloped muscle tone, and regular bouts of fatigue. However, the frequent and unrestricted use of antimicrobials in these animals threatens the future health and stability to those who most benefit from its consumption.
The Union of Concerned Scientists did an in-depth research study into the nontherapeutic (non-illness related) distribution of antibiotics to livestock in the United States. The findings showed a vast discrepancy to reported agribusiness figures. Conservatively, the research discovered that an annual total of nearly 25 million pounds of antimicrobials like tetracycline, penicillin, and erythromycin are administered. However, the reported agribusiness total remains around 17 million pounds each year. Further, in excess of 70 percent of antibiotic pharmaceutical sales come from supplying the livestock trade, and data analysis suggests that since the 1980s there has been a 307 percent increase in cattle, swine, and poultry antibiotic use.
To combat the compromised systems of farm animals, the United States routinely dispenses antibiotics used to treat human ailments, which is a banned practice throughout the European Union. Factory farms that focus strictly on mass production, and not animal welfare, regularly administer these antibiotics to promote rapid growth with less feed. However, mass confinement and abhorred living conditions also necessitates increased quantities to combat their compromised immune systems from physiological stress, and remain exposed to these excessive doses throughout most of their lives.
Environmental Defense released a comprehensive study that clearly outlines children, the elderly, and those prone to illness, at the greatest risk for developing antibiotic resistance from animal meat consumption in America. The report concluded that the continued escalation of nontherapeutic antibiotic use is an increasing menace to human welfare, and if nothing is done to put a stop to the irresponsible use, human treatments for common infections will continue to become increasingly limited, cost prohibitive, and life threatening. Since this creates the appearance of a no-win situation, many wonder what can be done to curb such negligence.
A productive way to protect the health of the family unit, and let the agribusiness know their abuse is not tolerated, is to stop purchasing plastic wrapped slabs of meat in grocery stores that do not clearly label the food source as humanely treated, with clear information about antibiotic use. Historically, the most profound way to orchestrate change is through responsible spending. Another means to procure healthy meat is to contact organic farmers that invite people to tour their facilities and openly discuss their treatment of animals. Organic farmers are making a strong comeback in the American market thanks to the internet, where numerous healthy meat resources are found. If the agribusiness discovers that it is no longer profitable to mistreat the animals, maltreatment abates and humane living conditions reemerge, which benefits both animals and humans.
For those interested, sign the Animal Legal Defense Fund's (ALDF) petition to
Protect Animals and Stop Corporate Greed
.
You Should Also Read:
Animal Welfare, Human Health, and Chemical Abuse
United States Cattle Rejected
Genetically Modified Salmon and Health Risks


Related Articles
Editor's Picks Articles
Top Ten Articles
Previous Features
Site Map



Follow @WildlifeWelfare
Tweet





Content copyright © 2022 by Deb Duxbury. All rights reserved.
This content was written by Deb Duxbury. If you wish to use this content in any manner, you need written permission. Contact Deb Duxbury for details.