Juice Fast / Juice Cleanse Basics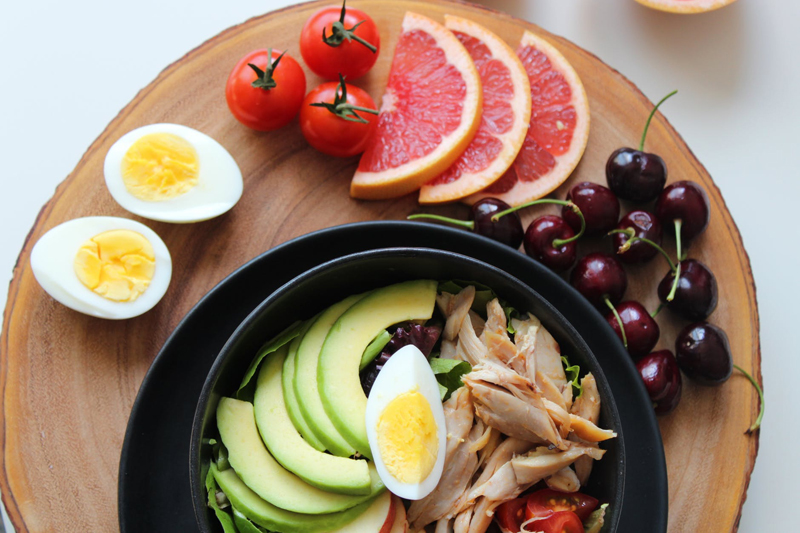 Just what is a juice fast or a juice cleanse? How do you do juice fasting and juice cleansing in a low carb, healthy way? Here are all the details!
First off, look at the average diet that most people eat in modern day developed nations. They eat food saturated with trans fats. They eat high fructose corn syrup injected into every aspect of their food - their bread, their peanut butter, their jelly, you name it. Ketchup has sugar added to it. Vegetables are covered with pesticides and are genetically bred to have firm skins rather than delicious flavors and nutrition. Kids are coming down with
scurvy
because they're only eating junk food and not actual foods. Parents feed toddlers Coke in a baby bottle.
So clearly there is a lot wrong with our modern diet. A juice fast or juice cleanse is a way to "reset" yourself to think about the foods you are eating, and to make sure what you ingest is full of nutrition and health. It's a way to reconnect with the act of choosing only healthy foods. It's about starting on a new way of thinking about what you ingest.
Many people do a three-day juice fast, and some do a week-long juice fast. We all have different demands on our time. The key here is to take a period of time to focus on what you are eating. Give yourself a fresh start in making healthy choices.
What Is a Juice Fast?
The key here is that you are aiming for healthy, nutritious, hopefully organic raw materials and giving thought to the nutrition each one has in it. You start with a blender, food processor, juicer, or other equipment that can turn raw, natural veggies and fruits into liquid.
You then buy the freshest, healthiest raw ingredients you can. If you can, support local farmers. Aim for things without pesticides in them. Go for ingredients that have good nutrition. Part of this process is learning more about the foods you ingest. Just what nutrition does kale provide? What nutrition does spinach provide? How about tomatoes? Learn about the antioxidants, vitamins, minerals, and protein levels found in each. You are building your knowledge.
Then experiment with recipes. Mix it up. You could have five shakes a day for a week and every single one would be completely different. You could have all sorts of flavor combinations, with a variety of ingredients. The key here is to expand your horizons and build your knowledge base.
When you're done, you've shaken off some of your addictions to unhealthy junk foods. You've learned more about the wealth of options out there in the vegetable world. You've probably lost some weight! And you're regained an appreciation for the delicious wonder of our food offerings.
Why Juice? Why Not Just Eat Vegetables?
Our stomach is a flexible organ. It only holds so much. A reason many people get obese is that they routinely over-stuff it so it expands. Then it's harder for the stomach to feel full, so they eat more. This creates a snowball problem.
When you juice your vegetables, you reduce their volume. That means you get ample nutrition into you in a smaller amount of space. You don't have to stuff yourself. You only eat until you are
exactly
full - not overstuffed. This is a great way to begin the retraining process, to be aware of when you get full. That will help your stomach shrink in size. Meaning, over time, you can be full with less food in you, which will help you in overall health.
You should eat slowly, attentively, until you feel full. And then you stop. Don't clear your plate, don't finish your shake. You are full, you are done.
Juice Fast and Health
Some people claim great health benefits from juice fasts. I will certainly say, if you've been eating poorly before now, that doing a juice fast can only help you out in realizing how much better your body can feel. Be sure to talk with a doctor first, though, if you haven't done this before. And make sure you balance your nutrition. This is NOT about drinking sweetened orange juice every day! You should be getting a good mix of all your protein, fat, and vitamins from the food items you choose. Don't just blend oranges all day long :).
Also, depending on how you choose to blend your veggies, you might not get ample fiber in your diet. For example, I use a Blendtec blender. This blends the whole item and I drink it all. So when I blend celery, I am drinking that great celery fiber which is good for me. But some juicers remove out the pulp / fiber and you don't drink that. So you lose all the fiber in the foods. I consider this less ideal because then you just have to add fiber back artificially in your diet. Still, if you choose to go this route, make sure you DO account for the fiber you need. You can mix in psyllium husks or other fiber boosters to ensure you get ample fiber.
Post away in our forums if you have any questions about doing a juice fast!
Lisa Shea's Library of Low Carb Books
You Should Also Read:
Raspberry Banana Juicing Shake Recipe
Basic Spinach Veggie Juice Recipe


Related Articles
Editor's Picks Articles
Top Ten Articles
Previous Features
Site Map



Follow @LisaLowCarb
Tweet





Content copyright © 2021 by Lisa Shea. All rights reserved.
This content was written by Lisa Shea. If you wish to use this content in any manner, you need written permission. Contact Lisa Shea for details.