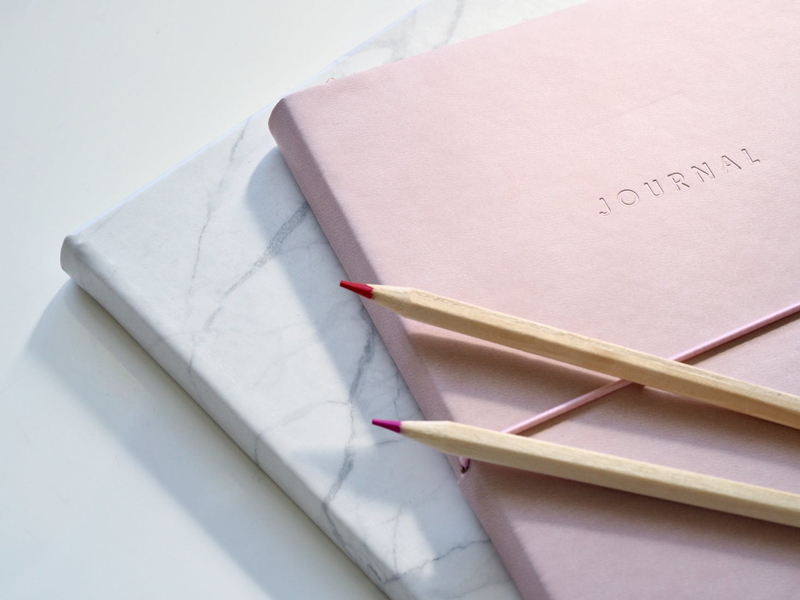 A calendar journal is an unique project that makes a great gift for your special friend or a friend having trouble beginning to journal. Many scrapbookers journal and are not even aware they are because their journals are through images and facts more than emotions and dreams. Basically, calendar journaling is a project where you have to prepare 365 journaling squares or pages in advance of beginning your journal.

Here is what you need to do:

1. You will need a journaling card for every day of the year or month or week. These pages can be any size from a square that would fit on an actual calendar layout or a piece of cardstock. You can embellish each card to make them more memorable and special for gift giving.

2. You will need a place to store your cards if these are for you. A library drawer or a blank calendar where you could paste the squares onto or a scrapbook of some kind. I personally used a card Rolodex and instead of keeping addresses and phone numbers I kept daily images with a small explanation on the flip side. One thing you will need to make sure you do is put the date on each card.

3. Supplies are next. Put together a supply box of sorts. This would includes pens and pencils and whatever embellishments you make want to add. Rubber date and time stamps are a great addition to a supply box as well as scissors, tape and punches.

4. Project box if you are planning on giving as a gift. The project box should be able to hold the pages and the supply box as well as what you expect them to use to hold or display the finished pages.

Calendar journaling does not have to be a full year. They can be used for any occasion or event or time span.

.........Use this concept for your next road trip or vacation and journal each days activities using receipts and odds and ends collected along the way.

.........Use this concept for school projects where you have to plan and remember as this type is easy and quick but a great reference when you need to remember facts.

.........Use this concept as you plan your wedding or next big event.

My calendar journal today would say, 'I finally learned how to format an ePub book!' Maybe I will make one on this concept with videos of how to's.


Related Articles
Editor's Picks Articles
Top Ten Articles
Previous Features
Site Map





Content copyright © 2021 by Kathy Garcia. All rights reserved.
This content was written by Kathy Garcia. If you wish to use this content in any manner, you need written permission. Contact Kathy Garcia for details.