2013 Philly Beer Geek Semi-Finals Hits High Mark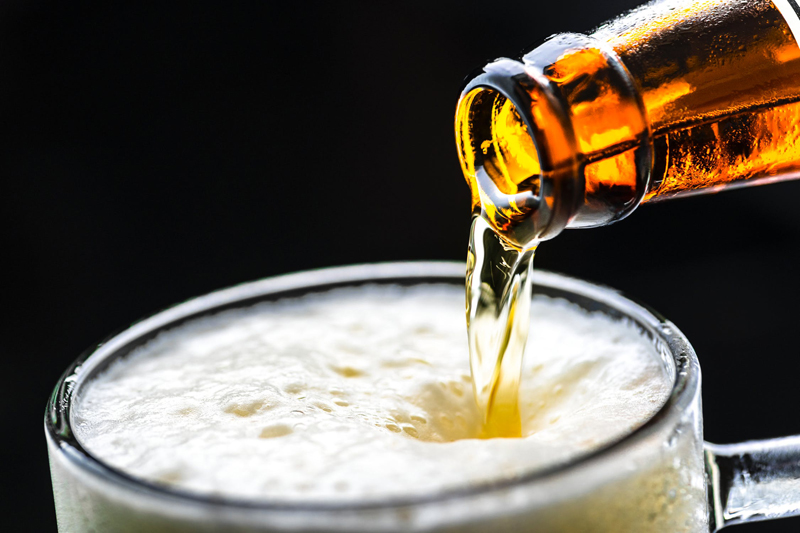 The 2013 Philly Beer Geek Semi-Finals Competition roars in on Tuesday evening, May 14
th
at Manayunk Brewery & Restaurant's 2
nd
floor River Club with a cast of characters as different as the
Cheers
bar of famous sitcom fame. All of the Philly Beer Geek competitors are highly competent players, vying for one of six spots in the Finals at The Field House on June 6
th
, during Philly Beer Week.
Competitors have seized their opportunity by either being identified by their sponsor as a highly competent Beer Geek, or by proving themselves in a field of competition by winning a Preliminary Round at one of the sponsoring brewpubs or restaurants in Philadelphia or the outlying suburbs.
The 2013 Philly Beer Geek Semi Finalists and their sponsors are:
Greg Piotrowski -
Blue Dog Tavern in Chalfont, PA
Guy Jurvich -
Brauhaus Schmitz in Philadelphia
Dan Obermeier -
City Tap House in University City, Philadelphia
Greg Bishop -
Devil's Den in Philly
Michael Soo -
Dock Street Brewery in Cedar Park, West Philadelphia
Amy Nichols -
Doobies Bar, Philly, & Doylestown Brewing, Doylestown
Trevor Fitzgerald -
Garrett Hill Ale House in Bryn Mawr
Michael Lawrence -
Grey Lodge Pub in Mayfair, Philadelphia
Andrew Pope -
Iron Abbey Gastro Pub in Horsham, PA
Chris Smith -
Iron Hill Brewery & Restaurant in Maple Shade, NJ
Mike Seamen -
Manayunk Brewery & Restaurant in Manayunk, Philadelphia
David Wood -
Old Eagle Tavern in Philadelphia
Jesse Andreozzi -
Philly Beer Scene Magazine in Philadelphia
Paul Staudt -
Prism Brewing in North Wales
David Politz -
Rock Bottom Brewery in King of Prussia
Dan Brett -
Round Guys Brewing in Lansdale
Jess Streeter -
Sly Fox Brewing in Phoenixville
Colin Presby -
Standard Tap of Philadelphia
Aimee Richard
- Time Restaurant & Whiskey Bar in Philadelphia
The competition, focused on knowledge and passion, promises to roll along through rounds of
Trivia Checkers
– in which the contestants themselves will be the board pieces – beer tasting, free form questions from celebrity judges, and a final opportunity to make each one memorable.
An illustrious panel of Celebrity Judges will observe and challenge the contestants, before being sequestered to choose the final six. These six will gain the opportunity to take home a package including:
A GRAND PRIZE of more than $3,000 in gift certificates and beer‐centric prizes
AN ENGRAVED PLAQUE proclaiming the winner Philly Beer Geek 2013
HONOR of creating the collaborative 2014 PHILLY BEER GEEK BEER
PRESTIGE & HONOUR of being PHILLY BEER GEEK 2013
OFFICIAL T‐SHIRT commemorating PHILLY BEER GEEK 2013
HONOR of being on the ILLUSTRIOUS PANEL OF BEER GEEK JUDGES 2014
AN ENGRAVED PLAQUE proclaiming the winner's sponsor as Home of the Philly Beer Geek 2013
The 2013 Philly Beer Geek Championship promises to strengthen the position that Philadelphia has taken as the U.S. leader in beer sophistication. Judges are
Amicus Curiae
and are not compensated for their service as Philly Beer Geek Judges. These individuals have made a significant mark in the industry and are honored as the most dedicated people in the business of beer.
The 2013 Illustrious Panel of Philly Beer Geek Semi-Finals Judges are:
Joe Bair, Solar Homebrewer and Owner of Princeton Homebrew, Trenton, New Jersey
Alchemist/owner of Princeton Homebrew who adds a whole new meaning to the term "mad scientist." Formerly in the Molecular Biology Department of Princeton University, Joe Bair creates the "greenest beer on the face of the planet."
Doug Hager, Co‐owner of Brauhaus Schmitz and Wursthaus Schmitz, Philadelphia, PA
In 2009, Doug Hager competed in Philly Beer Geek as Finalist
Mad King Dougwig.
Currently, he is co‐owner, with wife Kelly, of Brauhaus Schmitz on South Street, listed as one of the city's best restaurants in
Philadelphia Magazine.
Brauhaus Schmitz showcases foods by Chef Jeremy Nolan, a 2013 Rising Star. Hager is also owner of Wursthaus Schmitz in the Reading Terminal Market.
Doug Marchakitus, Head Brewer of Manayunk Brewery & Restaurant and Lead Collaborator of the Official Beer of the Philly Beer Geek Competition since 2012, Philadelphia, PA
Doug Marchakitus is Head Brewer of Manayunk Brewing Company. Formerly a homebrewing geologist from Virginia Tech, he fell into the competent hands of Larry Horowitz at Iron Hill Brewery in North Wales who got him hooked on the artisanal aspects of brewing. With Horowitz, Marchakitus won a Silver Medal at the Great American Beer Festival 2008 for Abbey Dubbel.
Steve Mashington, Prestigious Philly Beer Geek 2012 & Manager at Growlers Bar, Kitchen & Living Room, Philadelphia, PA
Smashington, as he is affectionately called, has been at home in the beer world, from Stewarts to Triumph in Old City Philadelphia to Yards, primarily in Sales and Marketing. He is the current Manager of Growlers Bar, Kitchen and Living Room in the Bella Vista region of Philadelphia.
Tara Nurin, Freelance Journalist & Epikur Writer of the Year, Camden, NJ
Tara Nurin was named
Epikur
Writer of the Year, and is an award‐winning freelance journalist, specializing in craft beer and sustainable food and drink. She is a former TV news reporter, Ale Street News columnist, and Cicerone Certified Beer Server. As a leader in the women's beer movement, she is founder of Beer for Babes and is the official historian for the Pink Boots Society.
Keith Wallace, President & Founder of The Wine School of Philadelphia, Author, and Publisher, Epikur Magazine, Philadelphia, PA
As the President and Founder of The Wine School of Philadelphia, Keith Wallace authored
Corked & Forked: FourSeasons of Eats and Drinks, ©2011, by Running Press.
He is Publisher of
Epikur Magazine,
and has served as both a beer and wine judge throughout the country.
Cheers!
Drink like a beer geek with the right glass
Libbey Craft Brew Sampler Clear Beer Glass Set, 6-Piece
For genuine beer geeks:
Periodic Table of Beers T-shirt Bwn 2XL
You Should Also Read:
Mead Evaluation for the Novice or Expert
Brauhaus Schmitz - Philadelphia German Bier Hall
Discovering Beer Power


Related Articles
Editor's Picks Articles
Top Ten Articles
Previous Features
Site Map





Content copyright © 2022 by Carolyn Smagalski. All rights reserved.
This content was written by Carolyn Smagalski. If you wish to use this content in any manner, you need written permission. Contact Carolyn Smagalski for details.