Philly Beer Geek 2013 Mike Lawrence - Interview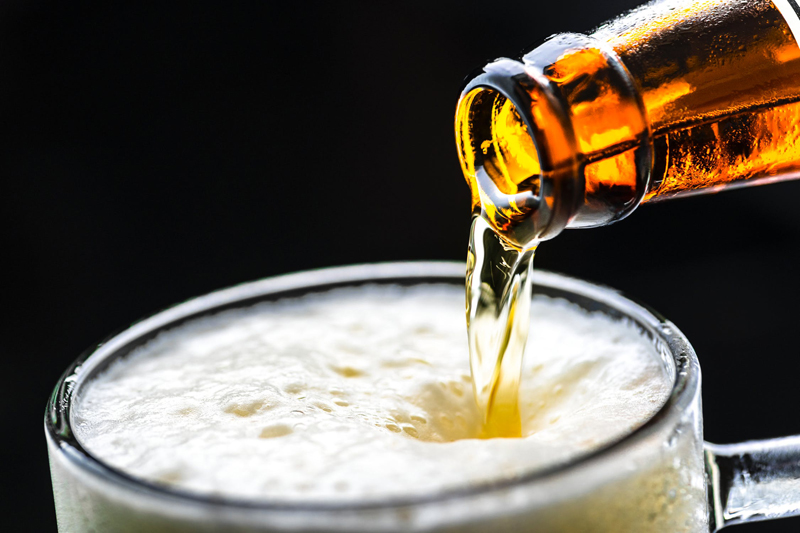 Michael Lawrence, Philly Beer Geek 2013, talks with the Beer Fox about his big win at the Philly Beer Geek Finals Competition on June 6th, 2013 at the Field House in Philadelphia.

If you have ever wondered about the basics surrounding Philly Beer Geek, Mike Lawrence and his experience may set you on your own path to success and what it really takes.

What does it feel like to win the prestigious title as Philly Beer Geek 2013?

It's an absolute honor, of course, and a title I am very proud to hold. Not only because "Philly Beer Geek" is a well respected competition to the beer drinkers of Philadelphia but also because the competition was incredibly tough. I advanced from the Grey Lodge preliminary round by a mere point, and was lucky to be one of the six to advance from the semi-finals round at the Manayunk Brewery. It was literally anyone's crown to take the night of the finals and, from what I've been told, I edged out my fiercest competitor by a single style point in our open forum rounds. It could have gone to any of the six of us and I tip my hat to them all. Title or not, they are all Philly Beer Geeks in my eyes!

How did you feel that night when your name came pouring into the microphone, announcing you as the Champion of Philly Beer Geek Competition?

It was an overwhelming sense of accomplishment. I worked so hard to get to that moment, not only for the Philly Beer Geek competition itself but also in the two years prior, while researching and filming everything I could that was Philly beer related for Beeradelphia. When my name was called it was the culmination of a very long journey through the halls of Philadelphia Beer.

How did you get so much support from your fans?

I was born and raised in the Bridesburg section of Philly … we're a very close, tight-knit community and supporting each other is just how we do. Plus I promised them ice cold beer!

This was your first attempt at trying for the title, and you seemed determined to win. In the photos taken at intermission, you seemed totally confident. You even brought a van and a "moving team" to carry all those prizes home. How did you psyche yourself up so much?

Well to be honest, I wasn't completely confident at intermission but I guess my acting experience was finally put to good use. Although I missed some trivia in the beginning rounds, I finished first in the matchup round and was only one of two to correctly name the single hop used in the blind tasting. I also stumped the judges and felt that pulled me to a tie going into the Home Bar Advantage and Movie Round. I didn't know I was going to win but felt I had a solid shot. In my opinion it came down to a zombie and a goat and could have gone either way.

Tell me about the personal side of Mike Lawrence. Does he win at everything he tries?


Of course not! I do however feel that it's the journey that is most important and not the end result as with most things in life. So if "enjoying the ride" is considered winning then yes, I am a huge success!

What about your Philly Beer Phila-sophy? Care to elaborate?

My Philly Beer Phila-sophy was instilled in me a few years ago. I spent nearly a decade out in California going to college and film school. While there my love of craft beer naturally blossomed as I was surrounded by great brewers and became a home brewer myself. When I graduated, I moved back home to Philly to start Philly Philms and was hoping to find a beer scene of similar passion. What I found instead was by far the greatest beer-drinking city in America. It blew my mind what had developed while I was gone. It was then I decided on my next film project. I wanted to share this amazing beer culture with everyone and thus Beeradelphia was born. That desire and phila-osophy to celebrate and share all things Philly Beer still exists in me today!

Your mom, your brothers, your family, your Jenn, all seem like a huge supporters. Do they like beer, or do they just dig you so much?

They definitely like beer! Maybe not always good beer but in the past few years have certainly come around from the dark side. I've shared many a pint with my family and Jenn is easily my favorite drinking buddy in the entire Universe.

Scoats looked pretty happy that you won. Did he have any memorable comments before, during, or after the competition?

I know Scoats has had a few horses in the finals in past years and has yet to bring home a plaque to the Grey Lodge. As much as this title is mine, I'm probably more proud that the Grey Lodge is the home of the Philly Beer Geek. That bar totally deserves that claim! I can't say enough about him or the lodge and it truly was my training ground for this competition! However, as much as I consider Scoats a friend, we didn't say much during the competition as he was one of the judges and took that role seriously. However when I won I gave him a hug of the ages!

What's so special about The Grey Lodge Pub?

The Grey Lodge is a bar for everyone. It has amazing beer and great food but without the elitist vibe that curses some spots. Their beer events are world class and seem to somehow get better every year. There is a beer geek atmosphere right alongside the feel of a good old-fashioned watering hole. It has the best of all worlds and probably the coolest john in the city.

Thirsty for more? Read on:

Mike Lawrence Aces the Competition - Interview
The Serious Side of Mike Lawrence – Interview

Cheers!

Photo Credits Tom Conville - tomconville.com: 2013 Philly Beer Geek Mike Lawrence flanked by founders Jason Harris and Carolyn Smagalski; Halftime photo displays the confidence of Mike Lawrence, exuberant among his fellow competitors, Jim Koch and founders Jason Harris and Carolyn Smagalski



You Should Also Read:
Beer Trivia for Beer Geeks
Hoparazzi Videographer Wins 2013 Philly Beer Geek
2013 Philly Beer Geek Semi-Finals Hits High Mark


Related Articles
Editor's Picks Articles
Top Ten Articles
Previous Features
Site Map





Content copyright © 2023 by Carolyn Smagalski. All rights reserved.
This content was written by Carolyn Smagalski. If you wish to use this content in any manner, you need written permission. Contact Carolyn Smagalski for details.