Kayaking with Neuromuscular Disease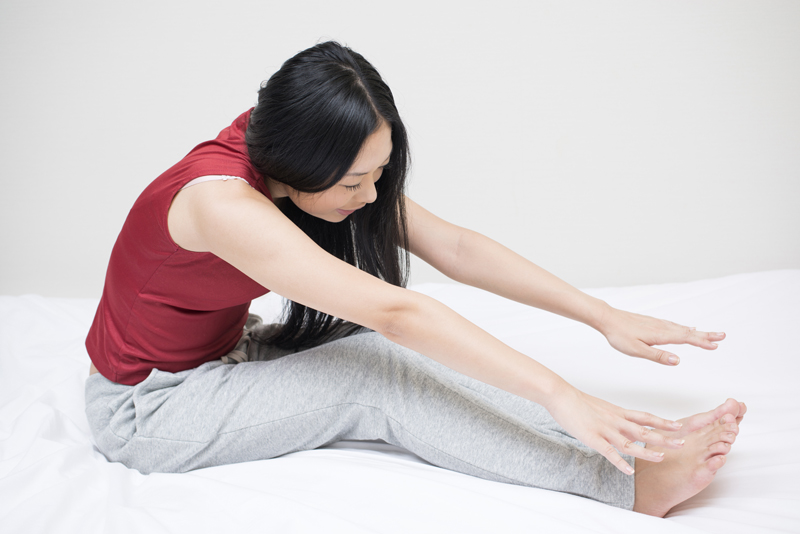 Gliding through the water in my kayak, I approach the turtles sunning themselves on a fallen tree. The water glistens around me, reflecting the blue sky. I hear the splash of a fish and turn in time to see ripples circle the dimple it leaves after its jump. Above me a gray crane circles, coming to land on the shore and taking off again as I approach.

Every spring, I wait in anticipation of kayaking for the first time of the season. Of the various fitness and sports activities that remain accessible to me, kayaking remains my favorite. I enjoy the quiet of paddling and the feeling of the boat moving through my own efforts. Concentrating on paddling and on nature around me becomes meditative, and I forget the cares and concerns of everyday life for a time.

Paddling my kayak provides effective exercise as well. The rhythmic motion of paddling gently and effectively tones my shoulders, torso, back, gluts and quad muscles without any impact to my feet or legs.

Currently, I do not require much adaptation to kayak. I do need help getting the kayak into and out of the water. I also find that I must be careful not to venture too far from my point of origin. Over time my hands wear out and it becomes difficult to hold the paddle: I do not want to have gone too far to return safely. I always make sure to have a life jacket. I also find that placing a flotation pillow under my heels helps me to avoid numbness and pain in my feet and lower legs.

According to the American Canoe Association (ACA) and United States Canoe Association (USCA), kayaking and other paddle sports can be adapted to accommodate individuals with a wide range of physical disabilities. The ACA provides training to instructors in how to provide appropriate accommodation and also sponsors a variety of workshops and events. Links to a downloadable tips sheet and to several articles on adaptive padding have been provided under Resources below.

It should be noted that kayaking can be dangerous (as can any water sport). Proper safety precautions should be taken, such as wearing a life jacket, hydrating properly, using the proper equipment as needed to meet one's needs, and obtaining proper training and supervision. Individuals with neuromuscular disease should check with their physician before beginning this (or any) sport to determine if it would be safe for them to participate.

Recently, I had a dream (or should I call it a nightmare!) that the leaves were turning colors. I became very sad because I had not had the opportunity to kayak all summer. This afternoon, I plan to make sure that this dream does not come true, as I have arranged to take my kayak out for the first of what will hopefully be many kayaking excursions.

Resources:

American Canoe association, (2013). ACA adaptive paddling program. Retrieved from https://www.americancanoe.org/?page=Courses_Adaptive on 7/5/13.

Kayak Zak's website, (2006). Adaptive Paddling. Retrieved from https://www.kayakzak.com/adaptive.php on 7/5/13.

Powell, M., (n.d.). A few adaptive paddling tips for persons with disabilities, sports injuries and joint pain. Downloaded as a pdf file (link towards bottom of page "Adaptive Padding Tips") from https://www.kayakzak.com/adaptive.php on 7/5/13 on 7/5/13.

United States Canoe Association, (2013). Canoe News, 43:1. Retrieved from https://issuu.com/garethstevens/docs/adaptive_paddling_articles-cn_spring_2010 on 7/5/2013.

United States Canoe Association website, (2013). Adaptive paddling. Retrieved from https://www.uscanoe.com/Adaptive_Paddling_W56.cfm on 7/5/13.

Von Hatten, D., (2005). Step outside your comfort zone and see the world. Quest. Retrieved from https://quest.mda.org/article/step-outside-your-comfort-zone-and-see-world on 7/5/13.



You Should Also Read:
Learn about the Challenged Athletes Foundation.
Read about fitness walking.
Find out about the Abilities Expo.


Related Articles
Editor's Picks Articles
Top Ten Articles
Previous Features
Site Map





Content copyright © 2022 by Jori Reijonen, Ph.D.. All rights reserved.
This content was written by Jori Reijonen, Ph.D.. If you wish to use this content in any manner, you need written permission. Contact Jori Reijonen, Ph.D. for details.