Herbs in Action - VERDOLAGAS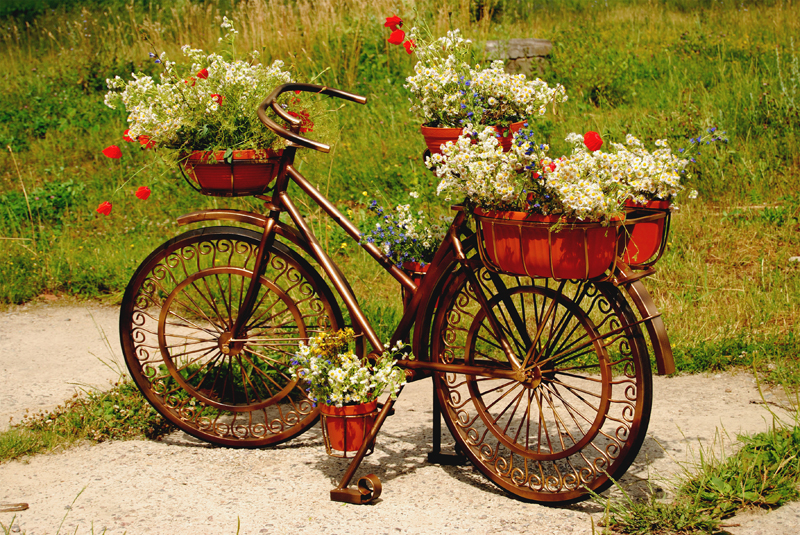 Something new to grow in the garden? It certainly is for me and what a treat it is going to be!

How does one really describe one plant by comparing it with others? Well, when it comes to Verdolagas, a favourite edible found all over the world, we just do. The name verdolagas outside Mexico may not be well known because it's called Purslane or Pigsweed in the UK and Europe or by its formal name of Portulaca oleracea. It is similar in taste to watercress though used more widely in cooking as well as having medicinal uses too.

In France they use it as a salad green, it can be used to thicken stews, the Greeks make bread-like flour from the seeds and modern day uses include eating pickled stems with pork and egg dishes. It has an earthy and slightly acidic sharp flavour, a hot peppery bite so it goes well with bland starches like potatoes, cous cous, maize products, noodles and pastas too. Apparently it has a slippery quality once cooked much like okra but for those who may not like this slipperiness, I read that putting something copper in the cooking pot will offset this? Tell us please if you know more. Thanks.

Who would have thought that a plant described as a pesky weed in many circles would be such a hit and still cultivated today? I have to say that it is new for me so I can't give you any personal advice on growing it. Mike the nurseryman knew all about it and says his wife loves to cook with it and that it is found all sorts of places here in South Africa. Maybe because it is a green vegetable it is apparently also used as a substitute for spinach (though the description of the taste makes me think a bit more about that). I asked if he had some for me to grow, and when I get it and do I will report back to you all via the forum.

GROWING Verdolagas seems simple enough and the gardener has a choice of several varieties though the summer herbs Green Purslane (Portulaca oleracea) or Golden Purslane (Portulaca sativa) are likely to be found more readily; and if not, then maybe your local farmer's market would sell bunches of it. Verdolagas has succulent leaves that grow in clusters and sort of looks like clover with square-topped dark green leaves, is self seeding and spreads easily and grows low to the ground (like penny royal or creeping jenny) and it has pretty yellow flowers. The whole plant is edible. Verdolagas needs good watering, well drained soils and can be harvested anytime again and again. It will just keep growing for you.

For COOKING Verdolagas
Need an appetite enhancer? Seems this is one. The thickish green leaves that are used for all sorts of food preparations; the stems are pickled; and the seeds which appear annually from opening pods can be harvested, dried and ground into a flour being used as an alternative for wheat flour. And here it can be baked into a damper or seed cakes. Damper? A rounded bread loaf and a good addition for the barbie or braai.

A Greek way of serving the leaves would be to sprinkle them with olive oil, lemon juice, sea salt and serve them with fish and other grills or omelettes or feta cheese. Raw leaves are great and crunchy served with smooth mash potato and they also give depth to gravy. Add sprigs to the roasting pan juices and swish them around until they wilt. Remove from the pan and voila! Gravy with an edge that is a little gelatinous and yummy. At one sitting, don't gobble a lot, 2 handfuls is ample for adults and a small handful for children. Have you got your own favoured way of serving Verdolagas? Please - share you recipes, post them in the forum.

For MEDICINAL uses. As mentioned above, this is a very old herb and medieval herbalists used Purslane as a 'cold' herb for heart and liver complaints by eating it or using it as a poultice. Modern day Greeks use it for cleaning the blood and in Mexico, it is considered a good herb for diabetics. Recent investigations have shown that Verdolagas is a good source of omega 3 fatty acids, vitamins A and C, carotenes and magnesium, potassium and calcium and a rich source of iron. Please … as a responsible person; do not use it for 'medicinal' reasons with out the proper advice of your registered healthcare consultant.

In CONTAINERS? This herby weed seems a good thing to cultivate in a container because of its deep invasive roots and quick spreading character, and so it would go well too as a living mulch that is edible and pretty and useful for keeping roots warm or cool as the needs will be if you grow it with tall flowering sunlovers. I am looking forward to growing it and hope that it doesn't go rampant on me. I shall just have to speak nicely to it and tell it who is boss!

Verdolagas is living mulch, a pretty spreader and an easy grower. It is edible. You can sauté; steam; fry; pickle; process; eat raw; stew; simmer and gently boil. There are not too many other foods as versatile! So, weed or herb or 'vegetable' … it is one well worth trying to grow for something different in your edible container garden.

What do you want your container garden to do?

................................................................................

CASUAL VISITOR … and just browsing? Why not sign up to the Container Garden newsletter? It won't matter what space or how many pots you have or even how much time you have to spend in your container garden; what will matter is that you get our reminders and good advice and ideas all in one interesting article.



You Should Also Read:
Herbs in Action - TARRAGON
Herbs in Action - CURRY PLANT
Herbs in Action - GINGER


Related Articles
Editor's Picks Articles
Top Ten Articles
Previous Features
Site Map





Content copyright © 2023 by Lestie Mulholland. All rights reserved.
This content was written by Lestie Mulholland. If you wish to use this content in any manner, you need written permission. Contact Lestie Mulholland for details.