Bread & Putter Book is a Winner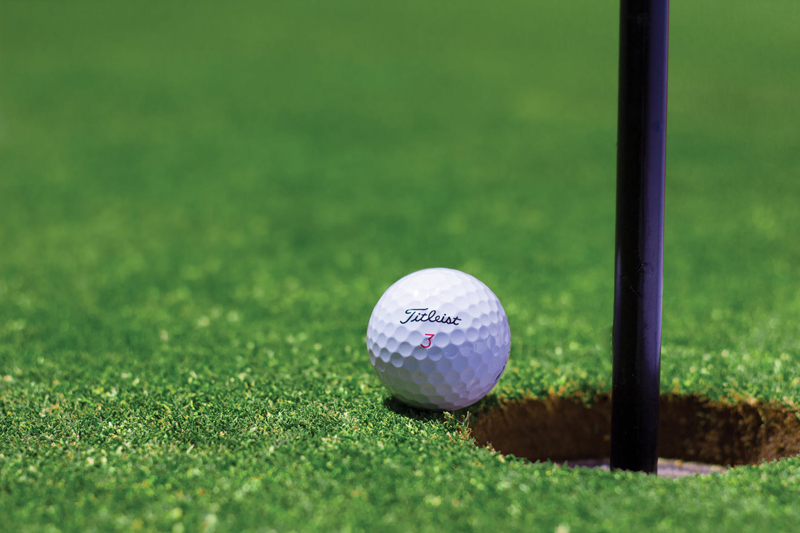 I received some emails from Cheryl Nicolazzo on my Golf web page and she mentioned how much she loves golf and has written a book called Bread & Putter – Golf, Guests and Great Food. She also notes on the cover this book includes 101 Guest Day Themes & Tips to Improve your Game. I was blown away by this book as I found someone excited about food and golf as much as myself. I love to cook and bake just as much as I love to play golf so for this reason I do thank Cheryl for sending me her newly published book.
The book Bread & Putter is in hardcover with a ring binder to hold the pages. Cheryl has divided her book with hardcover inserts that include Appetizers, soups, stews and salads, vegetables, main dishes, desserts, miscellaneous, 101 Guest Day Ideas and 101 tips to improve your game. I opened this book to a well meaning inscription to me with her signature.
The next few pages were a description of Cheryl's background and here I was amazed at all great things Cheryl has accomplished and how she developed a love of cooking and golf. Cheryl was a business woman well educated and joined the professional business circuit when golf entered her life. She organized the Business and Professional Women's Golf Association and wrote a book called "Breaking the Grass Ceiling: A Women's Guide to Golf for Business" published in 1998. One can order Bread & Putter: Golf, Guests and Great Food on E-Bay.
I did take a lot of time going through the many recipes that Cheryl included in this book. I marked the pages on the ones I want to try and it turned into quite a few. I would say Cheryl's recipes are not filled with rare types of ingredients and can be found in your grocery store. The recipes are easy to follow and that is what makes this book so much fun to own. She has another trait that I have used in my writings and in my books, is the neat little sayings at the bottom of many of the pages in this book. I love sayings as they tell you so much in very few words like this one "It's not a gimme is your still away".
The meat of this book is the "101 Guest Day Ideas" for golf club who are looking for new ideas for their Member/Guest Day activities. I found Cheryl was nice to mention me and my web page at bellaonline and included a guest day idea from Paulette Firestone from Long Island. The last section is "101 Tips to Improve Your Game" which I found very enlightening will be a great help for many golfers.
I urge you all to check out this book you will find it helpful in so many ways. Trying to come up with something different for your Guest Day events is always a challenge every year. If you are the new chairperson for this event next year you can pick from 101 ideas that Cheryl included in this book with ideas on table decorations, fun things to do that will help you get started with your own ideas to carry out a memorable guest day outing. I also suggest that when you carry out your event please send me a summary also with pictures and I will post them on my golf at bellaonline.com to share with the readers. The more we share the more it passes the good ideas around so golf become more fun and keeping golf alive. Cheryl Nicolazzo book Bread & Putter is a good one to purchase and share her love of food and golf you will find this book is a winner.


Related Articles
Editor's Picks Articles
Top Ten Articles
Previous Features
Site Map





Content copyright © 2022 by Letta Meinen. All rights reserved.
This content was written by Letta Meinen. If you wish to use this content in any manner, you need written permission. Contact Sandy Eggers for details.