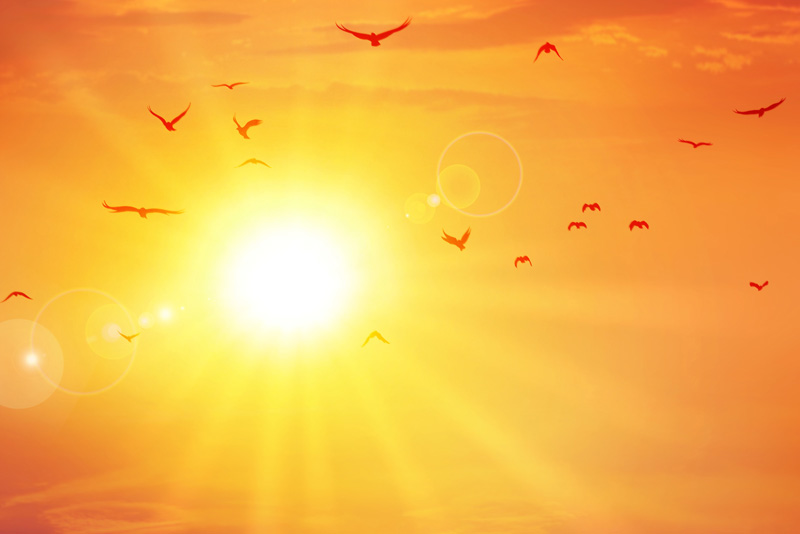 There is a stain on my carpet. Have you ever had a carpet stain that would not come out? I have used various carpet cleaners and scrubbed that stain more than once. It sometimes disappears, only to return within a few days. I have consulted the carpet cleaning experts. They tell me that the stain is deep within the pad of the carpet and no amount of surface scrubbing or special solvent will eradicate it completely. They suggest that I replace the pad, throwing away the stained one. It is either that, put a plant over the stain to cover it or get used to living with the ugly stain.
Sin is like that carpet stain. It causes a stain on a life. It may be a bad habit as small as gossip, or cheating or pride. I can work very hard to get rid of it. I can be very good and do many good things to make up for it. The stain of the sin goes away for a while and I look clean. I force the sin down deep, out of sight, but before long, sin creeps back to the surface. I can cover it up and act as if there is nothing wrong. The ugly stain is still there causing guilt, regret, sadness, depression. I can hide it or I can get used to living with sin, but the result is alienation from friends, family and from God. The bible says that sin causes death. I can't get around that on my own, but God offers eternal life when I turn to him. (Romans 6:23)
There are many expert carpet cleaners, but there is only one expert on removing sin. The bible says that Jesus takes away sin. (1 John 3:5) He paid the price of death on the cross in my place. When I trust in his sacrifice, I receive a new life. Just as I need a new carpet pad to get rid of that stain, I need new life in Jesus Christ to be rid of the stain of sin.
It is God's grace and the blood of Jesus that takes away sin. He takes a stained life and gives it a fresh start.
Is there still sin in my life? Yes, as long as I live in this world. But each time I become aware of it, I will take it to Jesus and trust him for the cleansing. I will stop trying to get rid of the sin on my own. Sin is not overcome by human effort. It is Jesus' work on the cross that makes me clean.
You Should Also Read:
What is Sin?
Transgression
Temptation


Related Articles
Editor's Picks Articles
Top Ten Articles
Previous Features
Site Map



Follow @LynneChapman
Tweet





Content copyright © 2023 by Lynne Chapman. All rights reserved.
This content was written by Lynne Chapman. If you wish to use this content in any manner, you need written permission. Contact Lynne Chapman for details.