2013 Ten Worst Fall Asthma Cities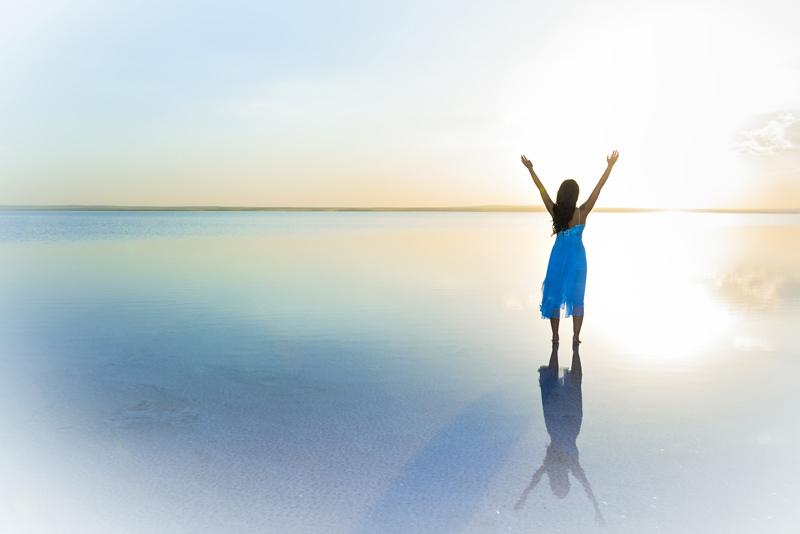 Fall allergies and asthma are predicted to be bad this year all over the U.S.; the AAFA has named the 10 top worst cities for fall asthma. Asthma continues to be a growing epidemic in the U.S. and around the world. According to the Asthma and Allergy Foundation of America (AAFA), nearly 25 million Americans suffer from asthma, with about 60% of asthma cases diagnosed as allergic asthma. Most cases of fall asthma are due to allergic asthma.
Fall Allergy and Asthma Culprits
Weed pollens and mold spores are the most common causes of fall allergies and asthma. Weed pollens are tiny—typically smaller than the diameter of a human hair. Ragweed is the most common weed pollen in the U.S., along with:
• Cockleweeds
• Pigweed
• Russian thistle
• Sagebrush
• Tumbleweed
Mold spores are one of the most powerful allergens for those who have allergic asthma. Mold is found both outside and indoors, though outdoor molds are typically the cause for fall allergies and asthma. The most common types of mold asthma triggers are:
• Cladosporium
• Aspergillus
• Alternaria
The growth and spread of outdoor mold spores depends on weather factors such as heat, wind and humidity. Outdoor molds are typically found in soil, vegetation, rotting wood and dead leaves.
Ten Worst Fall Asthma Cities
The Asthma and Allergy Foundation of America has put out a list of the top 10 worst cities for fall asthma patients. Factors looked at included pollen scores, number of allergy medications used per patient and the number of board-certified allergists per patient. Ragweed thrives in the top places on this list:
1) Wichita, Kansas
2) Jackson, Mississippi
3) Knoxville, Tennessee
4) Louisville, Kentucky
5) Memphis, Tennessee
6) McAllen, Texas
7) Baton Rouge, Louisiana
8) Dayton, Ohio
9) Chattanooga, Tennessee
10) Oklahoma City, Oklahoma
Preventive Measures to Manage Fall Asthma
Fall is here, but there are some steps you can take to help manage your allergic asthma and keep flare-ups to a minimum.
1)
Get your flu shot.
The common cold and the flu can both be dangerous for asthmatics. In order to avoid getting sick, be sure to practice good hygiene, such as frequent hand washing. In addition, be sure to get your annual flu shot.
2)
Be aware of your asthma triggers.
Learn what triggers your asthma, and take action to avoid contact with those triggers as much as possible.
3)
Practice asthma management.
Asthma management is the key to keeping your asthma under control. Managing your asthma includes following your asthma action plan, taking all prescribed allergy and asthma medications as prescribed, avoidance of triggers and carrying a rescue inhaler and other emergency medication (if needed) with you at all times.
4)
Check pollen counts.
Pollen counts are given for most major metropolitan areas in the U.S. Check the pollen counts in your area to watch for when asthma/allergy triggers are at their highest. Then you can plan your day accordingly and be prepared for any allergy and/or asthma exacerbations if they come up.
Don't let fall allergies and asthma make life miserable. Be prepared for fall by getting your flu shot and practicing asthma management--then you'll be able to enjoy the beautiful colors and fun of activities of fall.
Here are links for further information:
100 Fall Allergy Capitals 2013 list by the AAFA:
https://allergycapitals.com/
Asthma FastFacts by AAFA:
https://www.aafa.org/display.cfm?id=8&sub=42
Pollen Counts:
https://www.pollen.com & https://www.weather.com/health/allergy/main
Please check out my new book
Asthma's Nothing to Wheeze At!
Now also available on Amazon
Asthma's Nothing to Wheeze At!
You Should Also Read:
Consistent Medication Use to Manage Asthma
Surprising Asthma Triggers
Asthma and the Flu


Related Articles
Editor's Picks Articles
Top Ten Articles
Previous Features
Site Map



Follow @SherryAsthma
Tweet





Content copyright © 2023 by Sherry Vacik. All rights reserved.
This content was written by Sherry Vacik. If you wish to use this content in any manner, you need written permission. Contact Sherry Vacik for details.