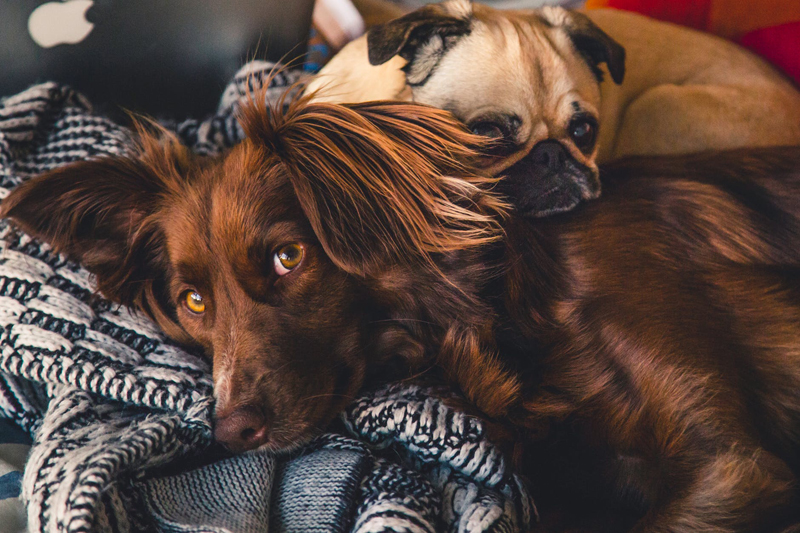 Dear Santa,
Animal Life receives many queries each month about animals from around the world. For the 2011 holiday season, we ask that you help us correct terrible listing errors. Each year animals manage to make it onto the "Bad" list simply for being born animals rather than humans. Animal Life would appreciate if you would listen to the stories of some of these animals and provide them with creative solutions.
Voices of the Rhinos:
Western Black Rhinoceros, alongside our kin the White Rhinoceros of central and northern Africa, have been put on the
Extinct
and
Extinct in the Wild
lists. This is confusing, as numerous attempts were made to add common sense conversation measures in 2011 to keep us off these lists. However, it has come to our attention that the procedures suggested to protect us from any further harm were rejected based on profit margin disruption. Please look into the irresponsible marketing tactics of corporations and countries, supported by high-profile individuals, which increased the demand on illegal rhino horn consumption. This problem has become so prolific that poaching is a commercial endeavor, despite its illegality. Our horns are no more effective a cure for people than is consuming human hair and nails. We need elevated humanitarian efforts to raise awareness, enact meaningful conservation, and enforce laws that are meant to help protect the rest of us from absolute species annihilation.
Reptilian Communities Speak Out:
In the jungles of Madagascar, our overall population has dropped an alarming 40% in 2011. Members of the Chameleon, Gecko, Skink, and Snake species were put on the
Critically Endangered
list and without swift intervention, we face extinction. A major contributor to our depletion derives from the over-development of our natural habitats and poachers who capture us for the exotic pet trade. Our island is one of the most distinctive places in the world. Nearly 80% of the exotic species here are indigenous exclusively to this area of the planet. Please look into stronger conservation mandates that would allow us the ability to rebound and prosecute trappers that engage in the illegal exotic animal trade of endangered species.
Messages From the Deep:
In the water, we Manta Rays enjoy spending time gliding past coral reefs when we are not migrating. In 2011, we were put onto the
Vulnerable
list because of trappers over-harvesting us for our gills, as a replacement ingredient for shark fin soup. People do not know that much about us, which is a shame since we share similarities in life. Though we only live 25 years, like most people we do not start dating until we are in our teens. When rays are ready to start a family a mother will carry her baby for about 10 months and will typically give birth to a single pup, with twin births occurring occasionally. Researchers discovered that Manta Rays do not breed every year. Once a mother gives birth she rears her young between one and two years and does not breed within that time. Although it remains unclear to people how long female rays remain viable for reproduction, the rudimentary data would indicate that Manta Rays would move exponentially up the "Naughty" list within a matter of years, unless effective conservation measures are enacted and enforced.
Within the Scombridae family, our Tuna species has been added to the
Endangered
list because of irresponsible fishing. Scientific data indicates that Tuna is being pulled out of the water faster than reproduction rates can withstand. As our population continues to decline, more fishing nets are being tossed into the water with greater frequency to capture us. This aggressive fishing method has also ensnared and drowned nearly as many Dolphin species as the amount of Tuna harvested. The consequence of this harvesting practice has also put Dolphins on the
Endangered
list, with several of their species facing immediate extinction. A massive consumer boycott in the 1980's was so effective in slowing down harvesting rates that people in 2011 believe that the fishing practices are safer and more responsible. However, if that were the case Tunas and Dolphins would not be on a "Naughty" list. Please bring back the heightened consumer awareness of the 1980's to put an end to detrimental fishing practices.
Obviously, Santa and the Elves cannot correct all of these issues without additional support. Wildlife continues to endure major losses from land encroachment, water pollution, over-harvesting, mythical health remedies, and unethical capturing practices for the exotic pet trade and entertainment industries. Let us end 2011 on a high note and bring brighter outcomes for the animal kingdom in 2012. For those interested in lending a helping hand, participate in the
Santa's Little Helper Initiative.
You Should Also Read:
Rhino Horn Consumption Myths
Sharks Need Fins to Survive


Related Articles
Editor's Picks Articles
Top Ten Articles
Previous Features
Site Map



Follow @WildlifeWelfare
Tweet





Content copyright © 2022 by Deb Duxbury. All rights reserved.
This content was written by Deb Duxbury. If you wish to use this content in any manner, you need written permission. Contact Deb Duxbury for details.