Physical Therapy and Neuromuscular Disease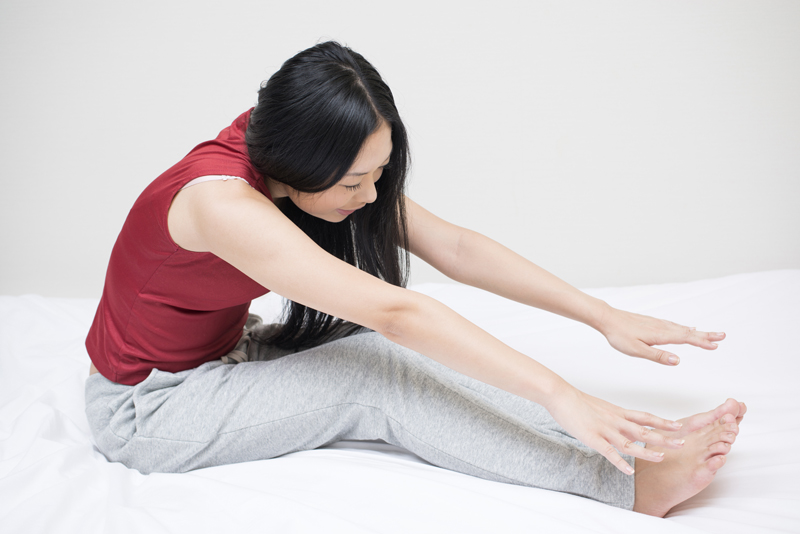 Traditionally physical therapy has been prescribed to improve physical abilities in the large muscles and mobility. Recently, however, the importance of physical therapy for maintaining physical functioning to the greatest extent possible has been recognized. The American Physical Therapy Association (APTA) has added a special interest group on degenerative disorders, including neuromuscular disease.

Specific physical therapy exercises will depend on the individual's diagnosis and level of physical functioning. In general, range of motion exercises are likely to be included in an individual's plan, and may help decrease the development of contractions.

Weight bearing exercises is likely to be included if possible to decrease the development of osteoporosis. Cardio-vascular exercises will likely be included when possible in order to strengthen the heart and lungs. Low-impact exercises such as walking or swimming may be more appropriate than higher impact or more strenuous exercise.

Functional training in activities of daily life can lead to improved quality of life. For example, physical therapy may focus on functional activities such as the ability to transfer oneself with assistance between the bed and wheelchair.

Strenuous weight training exercises remain more controversial, and are contra-indicated for individuals with certain types of neuromuscular disease. In some neuromuscular diseases, such as the metabolic muscle disorders, strength building exercises such as weight training may lead to muscle deterioration. Muscle deterioration can also lead to kidney damage. Individuals with periodic paralysis may experience increased attacks of paralysis.

Individuals with any type of muscle disorder should avoid exercising to exhaustion. They should stop exercising right away and consult their physician if they experience muscle cramping or paralysis, or cola-colored urine.

Physical therapists also help individuals to select and appropriate use adaptive devices. These include devices such as canes and wheelchairs, as well as orthotic devices such as night-time splinting or Ankle-foot Orthosis (AFOs). They also may suggest adaptive improvements to the home, such as railings to improve safety.

Because of the degenerative nature of neuromuscular disease, an individual's insurance company may refuse coverage for physical therapy related to neuromuscular disease under the reasoning that PT cannot improve or cure the disease. Individuals may be able to appeal this decision, pointing out potential to maintain physical functioning as much as possible and resulting improvements in quality of life.

Children may also be able to receive physical therapy services through their schools. Children with neuromuscular disease often qualify for services under the Individuals with Disabilities Education Act (IDEA). This Act requires that public schools provide the special services and adaptive equipment that a child need to receive a full education, including physical education. These services can be specified in a child's Individualized Education Plan (IEP).

Physical therapy can be useful for many with neuromuscular disease in maintaining physical functioning as much as possible, leading to improved quality of life. Those interested should consult with their physician to determine if physical therapy would be beneficial.

References:

American Physical Therapy Association, (2013). About Us. Retrieved from https://www.apta.org/AboutUs/ on 11/28/13.

Carter, G.T., (2012). Rehabilitation Management of Neuromuscular Disease. Retrieved from https://emedicine.medscape.com/article/321397-overview#aw2aab6b5 on 11/28/13.

Shah, S., (2013). Nine Tips for Winning a Battle with Your Insurance Company. Quest, 20:3. Retrieved from https://quest.mda.org/article/nine-tips-winning-battle-your-insurance-company on 11/28/13.

Wahl, M., (2000). Physical Therapy: Flexibility, Fitness and Fun. Quest. Retrieved from https://quest.mda.org/article/physical-therapy-flexibility-fitness-and-fun on 11/28/13.



You Should Also Read:
Read about range of motion therapy.
What is an IEP?
What are AFOs?


Related Articles
Editor's Picks Articles
Top Ten Articles
Previous Features
Site Map





Content copyright © 2023 by Jori Reijonen, Ph.D.. All rights reserved.
This content was written by Jori Reijonen, Ph.D.. If you wish to use this content in any manner, you need written permission. Contact Jori Reijonen, Ph.D. for details.