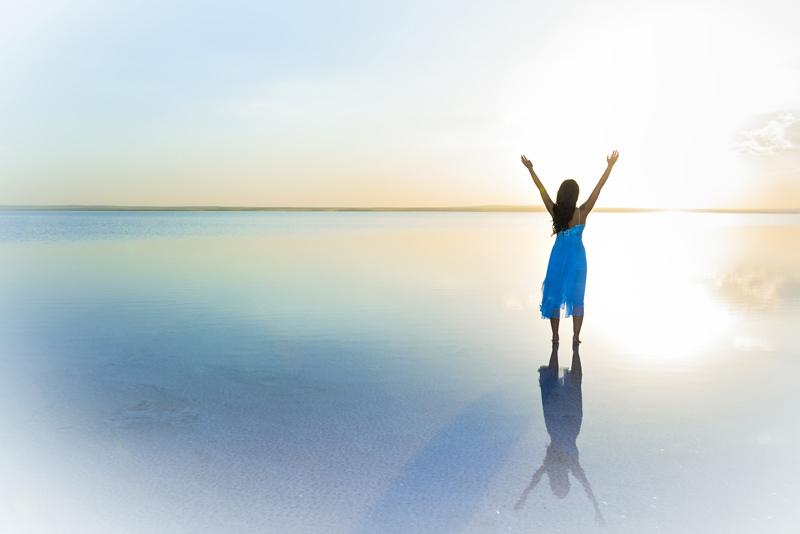 Ginger has been cultivated and used for thousands of years. There is evidence the Indians and Chinese have used ginger for 5,000 years for cooking and medicinal purposes. Research has shown that ginger actually works as a medicinal remedy for some illnesses and conditions.
Ginger's Plant Family
Ginger or ginger root is the root of the
Zingiber
officinale, or ginger plant. Other members of this plant family include turmeric and cardamom. Ginger seems to have originated in India, spreading to other South Asian countries. Today ginger is grown in Africa and the Caribbean and other tropical places.
How Ginger is Used
The root of the ginger plant is versatile. It can be used fresh, pickled, dried, preserved, crystallized, candied and powdered or ground. Ginger is often used with the following foods:
• Carrots
• Chicken
• Chocolate
• Fruit
• Ham
• Ice cream
• Melon
• Onions
• Pork
• Pumpkin
• Rice
• Tomatoes
In addition, ginger is often brewed into a healthy tea, to drink either hot or cold.
Ginger is commonly used for the following health problems:
• Stomach problems
• Motion sickness
• Gas
• Nausea
• Loss of appetite
• Pain relief (arthritis, muscle soreness, menstrual cramps)
• Upper respiratory tract infections
• Cough
• Bronchitis
• Arthritis
• Colds and flu
• Juice is sometimes used to treat burns. The oil may be used on the skin to reduce pain.
Ginger's Health Benefits
Ginger has many health benefits that have been proven by researchers. The root has strong antioxidant and anti-inflammatory properties. Ginger also has anti-viral properties, works against nausea, may have cancer-preventive properties, helps to reduce cholesterol and may help with lowering the risk of cardiovascular disease and diabetes.
Possible Problems with Ginger
Ginger appears safe for most people; however caution should be used by pregnant and breast-feeding women, diabetes, people with heart conditions and those who have bleeding disorders.
There is a lack of standardization in ginger supplements and researchers have not yet found if high intake of ginger may cause serious side effects. Some people may also be allergic to ginger and not realize it.
Study on Asthma and Ginger
Columbia University conducted a study and found ginger may help ease asthma symptoms. The research was presented at the American Thoracic Society's International Conference held in Philadelphia during May 17-22, 2013.
In the study, researchers exposed ASM (airway smooth muscle) samples to acetylcholine, a compound designed to tighten these muscles. This procedure was meant to simulate an asthma attack. The ASM samples were next exposed to three different ginger compounds: 6-gingerol, 8-gingerol, 6-shogaol combined with isoproterenol. Isoproterenol is a non-selective beta-adrengeric agonist sometimes used to treat asthma. All three ginger molecules significantly relaxed the ASM tissue samples, simulating bronchodilation in the lungs. The ASM tissue samples treated only with isoproterenol did not show as much relaxing. In addition, 6-shogoal showed more relaxation effects than the other ginger compounds used in the study.
Ginger root is composed of up to 30 to 40 percent of the three compounds used in the study. Adding ginger to your diet may be one way to combat asthma, but no one is sure how much ginger needs to be eaten in order to experience health benefits. Researchers stress that ginger should not take the place of regular asthma medication.
The Takeaway
Scientists have shown ginger can have a positive effect on human health. This root has anti-viral, antioxidant, anti-inflammatory properties and can benefit people with different types of disease processes.
Ginger is versatile and easily added to your diet. You could make ginger tea (see instructions at the end of this article), add ginger to drinks (water and fruit with ginger), baked goods and cooked foods.
Ginger is generally safe for most people, so adding ginger to your diet may offer unexpected health benefits, including easing your asthma. Be aware there is currently no standardized amount of ginger specified for use in a ginger supplement. Too much ginger could be a health hazard and could cause other side effects for those who have certain health issues.
Be sure to talk with your doctor before adding ginger to your asthma management plan.
Ginger Tea Recipe
Ingredients
12 thin slices raw ginger (slightly pound with a rolling pin or mortar and meat tenderizer)
3 cups water
Juice from lemon (to taste)
1-2 tbsp honey (or to taste)
1. Put ginger and water in a small sauce pan and bring to a boil. Reduce heat to medium-low and simmer for 20-25 minutes.
2. Strain out ginger slices and discard. Stir in honey and lemon, and serve hot.
Enjoy!
Please check out my new book
Asthma's Nothing to Wheeze At!
Now also available on Amazon
Asthma's Nothing to Wheeze At!
You Should Also Read:
Asthma and an Anti-Inflammatory Diet
Apples and Pears for Asthma
Asthma Food Triggers


Related Articles
Editor's Picks Articles
Top Ten Articles
Previous Features
Site Map



Follow @SherryAsthma
Tweet





Content copyright © 2019 by Sherry Vacik. All rights reserved.
This content was written by Sherry Vacik. If you wish to use this content in any manner, you need written permission. Contact Sherry Vacik for details.