Wheat Allergies and Asthma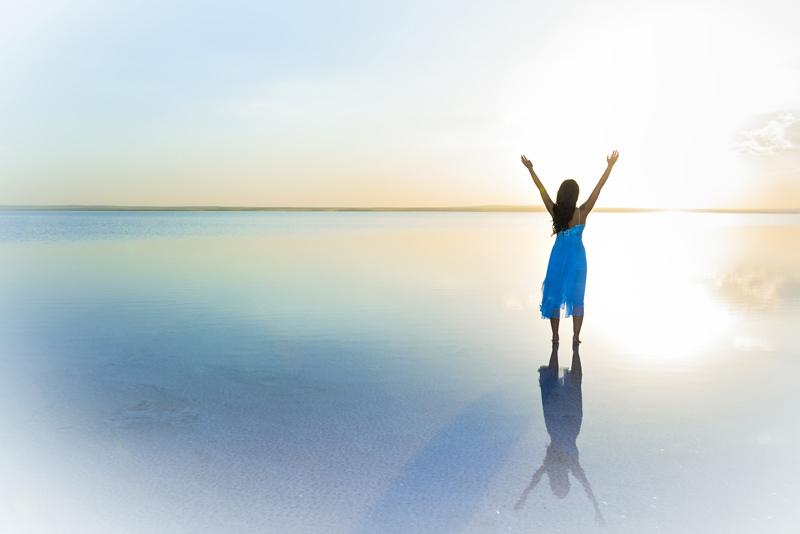 Wheat allergy and asthma often go together. Wheat allergy is one of the most prevalent food allergies and is most common in young children. The allergy usually appears during infancy and in the toddler years; some children will outgrow these allergies while other children's wheat allergy goes into remission until their 20s or 30s. For other children, they will experience wheat allergies throughout their lives. While rare, wheat allergies can develop during the teen years or in adulthood.
Many Products Contain Wheat
According to the American College of Allergy, Asthma and Immunology (ACAAI), about 75% of all grain products in the U.S. are made from wheat flour. In addition, the ACAAI has determined that about 0.4% of children and 0.5% of adults are allergic to wheat.
Wheat allergy is one of the top eight food allergens and is difficult to avoid as it's in so many products. Wheat can be found in everything from foods to personal care products and cosmetics. Some supplements and medications may also include wheat. Wheat may also be included in some beverages such as beer and ale.
What Causes Wheat Allergy?
Wheat allergies can be caused by different proteins found in wheat, including albumin, globulin, gliadin and glutenin (gluten). The majority of reactions are caused by albumin and globulin, though people can be allergic to gluten and gliadin.
Allergic reactions can be caused by eating foods that contain wheat, physical contact with wheat-containing products, or by inhaling flour made from wheat. Reactions may be instantaneous or come a few hours after eating or inhaling wheat.
Symptoms of Wheat Allergy
As with other allergies, symptoms vary from person-to-person. Some people who have a wheat allergy may also be allergic to other grains and grasses. Here's a list of the most common wheat allergy symptoms:
• Itching or swelling of the mouth, throat or skin
• Difficulty breathing (such as asthma)
• Increased mucus in the nasal passages or lungs
• Stuffy nose
• Itchy eyes
• Diarrhea
• Nausea
• Vomiting
• Cramping
• Eczema
• Hives
• Headaches
Diagnosis and Testing
Diagnosis is typically done through allergy tests such as RAST, skin prick-testing, and/or elimination-challenge testing.
The main treatment for wheat allergy is avoiding all foods that contain wheat. If an allergy to gluten or gliadin is suspected, then avoiding all foods containing wheat, rye, barley and oats is necessary. Additional treatment may involve immunotherapy, taking allergy medication (such as antihistamines) and possibly taking asthma medications for breathing difficulties. An epi-pen will be prescribed for those who have an anaphylactic reaction to wheat.
Can Going Wheat Free Help Asthma?
Yes, avoiding all wheat can help your asthma if you are allergic to the proteins in wheat. However, if you believe wheat is causing your asthma symptoms, it's necessary to see your doctor and discuss your symptoms before making the move to a wheat free diet. Never make a self-diagnosis of any medical condition, including allergies and asthma. A definitive diagnosis is necessary in order to determine the proper treatment you need to control and relieve your symptoms.
Many people believe a wheat free diet is healthier and helps with a wide range of medical problems. While this may be true, the wheat free diet is not necessarily healthy. Here's why:
1). Lack of nutrients: wheat free diets are low in B vitamins, calcium, iron, zinc, magnesium, low in fiber, low in phosphorus, vitamin D and other nutrients.
2). The wheat free diet is expensive: wheat and gluten free foods are about 20% to 30% more expensive than wheat-containing versions of the same foods.
3). High in fats: many pre-packaged wheat free products contain high levels of fat to improve food's taste and texture.
4). Empty calories: wheat/gluten free foods are often made with refined, unenriched grains and starches that only offer empty calories and not much nutrition.
5). Weight gain: the wheat/gluten free diet may promote weight gain due to products containing high-glycemic refined ingredients such as white rice flour, potato starch, etc. These can affect your blood sugar and trigger food cravings.
6). Lack of essential nutrients can lead to diseases such as heart attacks, vascular disease and strokes. You also face an increased risk of type 2 diabetes and cancer.
There are ways to make a wheat free diet healthier, but first it's best to have a definitive diagnosis. Going wheat free is a huge lifestyle change—one that's neither easy or cheap. Be sure to see your doctor if you believe wheat allergy may be causing your asthma. Never make a self-diagnosis or self-treat asthma or allergies--your health is too important.
Please check out my new book
Asthma's Nothing to Wheeze At!
Now also available on Amazon
Asthma's Nothing to Wheeze At!