Bernadette Documentary Review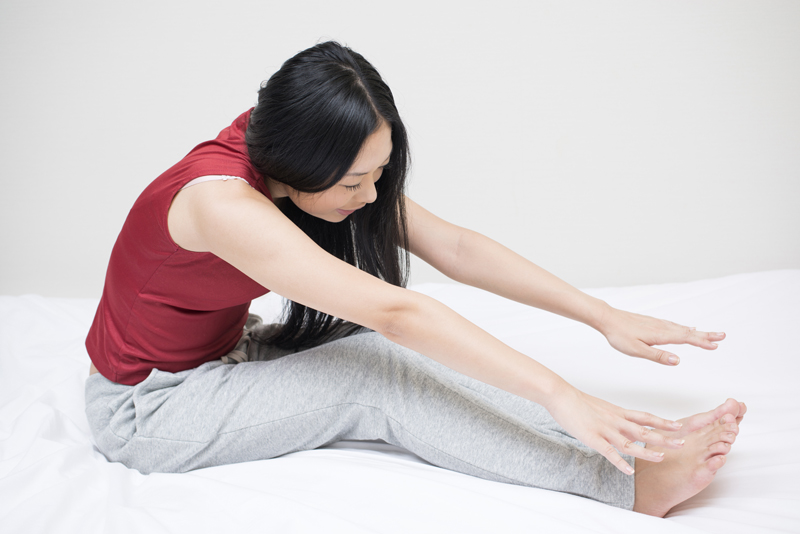 What would it be like to live with a progressive degenerative disease? The documentary Bernadette explores the answer to this question as it depicts the life of Bernadette Scarduzio, a young adult with Charcot Marie Tooth (CMT). During this film, she shares a portion of her CMT journey as she copes with this hereditary form of progressive peripheral neuropathy which affects an estimated 2.6 million people worldwide.

CMT has affected a number of individuals in Bernadette's family, including her father, grandfather, and brother. Despite this, her family handled CMT through ignoring it as much as possible as she grew up, avoiding talking about CMT or discussing the disease with others outside of the family.

Bernadette experienced greater and earlier deterioration than others in her family. As CMT progressed, the disease caused significant bone deformities in her hands and feet, and atrophy of her muscles resulting in weakness and paralysis. Her mobility was significantly affected, and over time she went from being able to walk with braces (Ankle Foot Orthoses) to being increasingly dependent on use of a scooter. As a child and young adult, Bernadette underwent multiple surgeries, most of which were not helpful.

While there is not currently a medical cure for CMT, Bernadette shared her experience with several types of therapies that she has found to be helpful. These included physical and occupational therapy, chiropractic care, and a specialized massage technique called neuromuscular re-education.

As Bernadette became an adult, she discovered her purpose, giving meaning to her experiences coping with CMT through becoming a spokesperson with the Hereditary Neuropathy Foundation and through documenting her experience in film. Through her efforts in sharing her experience with CMT and educating others, she has significantly contributed to advocacy efforts for this little known disease.

During this film, the importance of Bernadette's family, friends, and significant other is portrayed. While Bernadette struggled to maintain her independence, the film gives an honest portrayal of her dependence on and interdependence with others and her need for caregiving. Bernadette also shares the role of spirituality in her CMT journey.

While this film will play an important role in educating the public about Charcot Marie Tooth, parents should review the film before sharing it with their children. The film honestly portrays the Bernadette's struggles with CMT, including showing her facing and recovering from surgery. Further, the film depicts some language and lifestyle choices that parents may not consider to be appropriate for their children to view or may wish to discuss with their children. Because the film portrays a more severe type of CMT than most individuals with CMT will experience, it may cause children and older individuals who have been diagnosed with CMT to experience some degree of anxiety over their future prognosis.

The documentary runs for about 73 minutes. Josh Taub is the executive producer and director and founder of the production company for this film, Run Amuck Productions, LLC.

Overall, Bernadette provides the viewer with an honest and revealing view of Charcot Marie Tooth and how Bernadette's life has been affected by the hereditary disorder. The film will help to educate and open up conversation about CMT for individuals with the disease, as well as educate the general public about the disease. Through sharing her experience with CMT in this documentary and as a spokesperson for the HNF, Bernadette has realized her purpose and found her meaning in acting as an effective advocate for Charcot Marie Tooth.

Resources:
Bernadette The Movie website, (2013). Retrieved from https://www.bernadettecmtmovie.com/index.html on 7/10/14.

BernsLife facebook page, (n.d.). Retrieved from https://www.facebook.com/Bernslife on 7/10/14.

Hereditary Neuropathy Foundation website, (2014). Retrieved from https://www.hnf-cure.org/ on 7/10/14.

FTC Disclosure: The reviewer borrowed this movie for free from a local library through the library's digital resources. This movie is also available for viewing at no charge to individuals at the movie website (see Resources).



You Should Also Read:
What is occupational therapy?
Learning through though neuromuscular disease.
Read about Charcot Marie Tooth.


Related Articles
Editor's Picks Articles
Top Ten Articles
Previous Features
Site Map





Content copyright © 2022 by Jori Reijonen, Ph.D.. All rights reserved.
This content was written by Jori Reijonen, Ph.D.. If you wish to use this content in any manner, you need written permission. Contact Jori Reijonen, Ph.D. for details.