Miniature Golf Remembered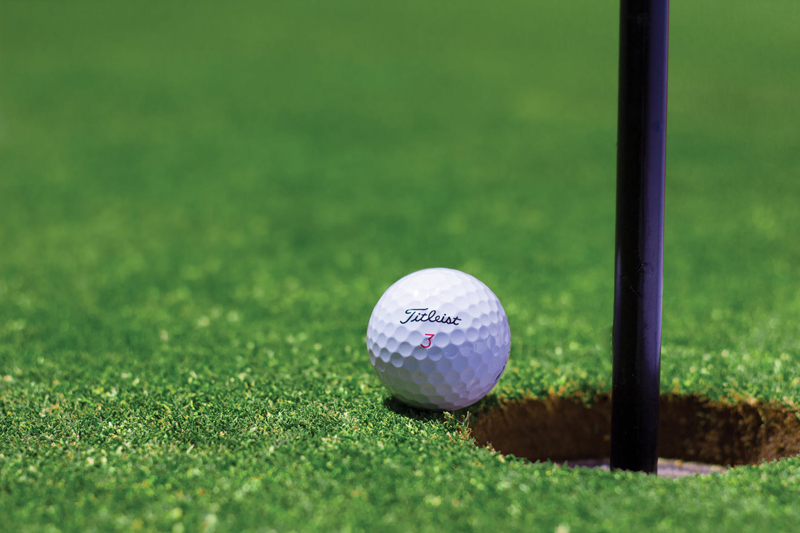 I will go for any book that is real life plus if it has to do with golf. Well is some people's view they don't consider miniature golf as true golf. I say if golf is the main purpose then I want to read this story. I really enjoyed this book "My Family and Other Hazards" by June Melby as the story of her family when they owned a miniature golf course on a Wisconsin lake. The book covers the years her parents bought lake front property that already had a miniature golf course called Tom Thumb.

June's parents were school teachers in Iowa and as a summer vacation they thought it would be a great education for them and their three girls to learn how to operate this golf course during the summer. The story is written by June who was the middle child and she relates many of their experiences in this book. As she states her father and mother had no business experience but were willing to learn and be able to enjoy the lake during the summers.

The book is an easy read as it is written with firsthand accounts and with a good wit and sense of humor. I could relate many of the things that happen to them as they learn to operate the miniature golf plus learn the business side too. Her parents had all the jobs divided and every girl was given a job. June was only 10 years old at the time but she relates her experiences of handling the ticket booth and snack shack.

The family wanted to continue their miniature golf course as the previous owner had built so this meant lots of sweeping, cleaning, painting, scouring, electrical work to keep all the hazards on each golf hole in perfect condition. As years progress they become quite attached to Tom Thumb miniature golf course. The resort around them prospered but they kept Tom Thumb in mostly as it was first built. June's book relates as she describes each one of the eighteen holes with name and what hazard was built on that spot.

My experience with miniature golf was nil as growing up on a farm in Nebraska and living in Iowa for many years I never played a miniature golf. My husband and I discovered regular golf when we moved to Iowa in 1955. We both became avid golfers and I still am and live on a golf course with no miniature golf course around. I enjoyed the section in this book where June writes about the history of miniature golf that began in the 1930's. But in the 1950's when they purchased Tom Thumb the fad was dying out.

The book ends when in the later years after two of the girls were married with children and June was living in California when she was notified that Tom Thumb was for sale. This event brought them all together again as they were so sorry to see it end. The parents could not handle it any longer and sold it for a hefty price as the value of the property around the lakes had sky rocketed. You will enjoy this book it is well written with a great sense of humor about all the things they had to learn when they owned Tom Thumb the miniature golf course.



Related Articles
Editor's Picks Articles
Top Ten Articles
Previous Features
Site Map





Content copyright © 2022 by Letta Meinen. All rights reserved.
This content was written by Letta Meinen. If you wish to use this content in any manner, you need written permission. Contact Sandy Eggers for details.