Young Astronomers Reveal the Universe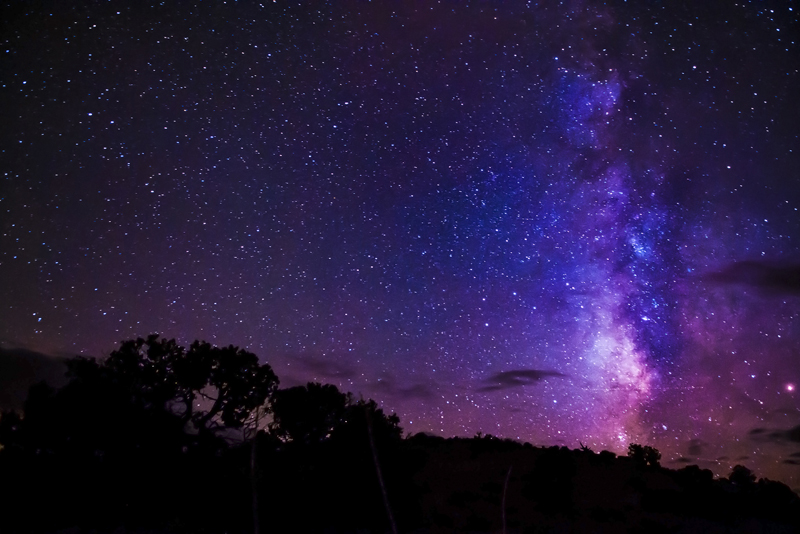 A teenager with a small telescope discovers a comet in the film
Deep Impact
. This is unlikely because comet-hunters with larger telescopes would have found it long before the young hero. However young people do make astronomical discoveries and here are some of them.
The green comet
A little boy in China spotted Comet Hale-Bopp in a telescope. He was sad to learn that he hadn't discovered the comet and was determined to find one of his own one day. Seven years later, when Quanzhi Ye was a student at Sun Yat-Sen University, he found his comet. Not in a small telescope, but in photographs taken by an astronomer at Lulin Observatory in Taiwan.
Comet Lulin's unusual green color
is noticeable in Jack Newton's photograph.
Big telescopes don't have eye pieces
People used to make discoveries by looking through their telescopes. Then astrophotography was invented and large telescopes could take pictures of big areas of sky for later analysis. Today, cameras use CCDs to collect and store information electronically. Big telescopes don't have eyepieces. Astronomers monitor them from a control room or simply request images from distant robotic telescopes.
In Wales the University of Glamorgan's Faulkes Telescope Project has access to two robotic telescopes, one in Hawaii and one in Australia. They are used mainly for educational purposes, so schools can initiate and contribute to genuine research.
Welsh schoolgirl Hannah Blyth got a summer work experience placement at the University of Glamorgan in 2011. She worked with professional astronomers hunting for asteroids. Along with the rest of the team, Hannah used the robotic telescopes. Altogether the team discovered 22 asteroids. Two of them were Hannah's and if they're confirmed by the Minor Planet Center in Cambridge, Massachusetts, one of them may be named after her.
1,300 asteroids!
Five University of Washington freshmen and sophomores carried out a research project. The original idea was to look for supernovae (massive stellar explosions). But since they kept seeing asteroids, they sensibly decided to look at those instead. Their results were announced in 2007 as they submitted 1,300 previously-unknown asteroids to the Minor Planet Center.
The group had no telescope, but used freely-available data from the Sloan Digital Sky Survey (SDSS). Since 2000 the SDSS has had a dedicated 2.5-meter telescope in New Mexico systematically imaging the sky.
The youngest supernova discoverer
In 2008 Caroline Moore had more luck finding a supernova than the students in Washington. Her father is a keen amateur astronomer with an observatory in the back yard. He gave Caroline her first telescope when she was ten. She was a member of the Puckett Observatory Supernova Search, an international group of volunteers studying images from a network of robotic telescopes.
In order to find supernovae you need to compare pictures of the same area of sky taken at different times. You're looking for an object that appears in one, but not the other. Software lets you do this on the computer.
Software blinks between two images of the same area
. The supernova is circled, but I'm sure you could have picked it out anyway. (Image credit: E. Guido, N. Howes, M. Nicolini)
Then 10-year-old Kathryn discovered one
Caroline was the youngest person ever to discover a supernova. But not for long, because her discovery helped inspire young Canadian Kathryn Aurora Gray to search for supernovae.
Like Caroline's father, Kathryn's father is an experienced amateur astronomer. Paul Gray had himself discovered six supernovae. He showed Kathryn how to do the search, and a friend with his own observatory sent some pictures. Kathryn found a likely supernova which was then confirmed by other astronomers. The discovery was reported at the beginning of 2011 in the names of David Lane (who took the pictures), Paul Gray and Kathryn Gray.
Pulsar search
Not all astronomy is done with images. Radio telescopes produce plots. Here is
a plot from the Green Bank Radio Telescope
in West Virginia. Green Bank ran a pulsar search project with schools, teaching students how to recognize unusual signals and to spot human radio interference in the data. A pulsar is a collapsed remnant of a massive star that ended its life as a supernova. It rotates very rapidly, sending out pulses that radio telescopes can detect.
In 2009 Lucas Bolyard, a high school sophomore, found a rare object called a rotating radio transient, which is similar to a pulsar, but only gives out a radio burst every now and again.
These stories are news because they're uncommon. Yet they're not as uncommon as you might think, as I found many more stories than I could use in this article. Let's give Caroline Moore the last word. She said of her discovery, "I think this will motivate other kids to do anything they want. Not just astronomy."
References:
(1) https://www.universetoday.com/82152/10-year-old-girl-discovers-a-supernova/
(2) https://www.faulkes-telescope.com/news/2406
(3) https://www.space.com/4449-astronomy-students-find-1-300-asteroids.html
(4) https://www.nrao.edu/pr/2009/pulsarstudent/
(5) https://science.nasa.gov/science-news/science-at-nasa/2009/04feb_greencomet/
(6) https://news.glam.ac.uk/news/en/2011/aug/31/work-experience-student-discovers-comet/
You Should Also Read:
Astronomy Day - Bringing Astronomy to the People
What Is Hanny's Voorwerp
Young Astronomers at Work


Related Articles
Editor's Picks Articles
Top Ten Articles
Previous Features
Site Map





Content copyright © 2022 by Mona Evans. All rights reserved.
This content was written by Mona Evans. If you wish to use this content in any manner, you need written permission. Contact Mona Evans for details.