The Right Dog For You, Part Two - Choosing a Dog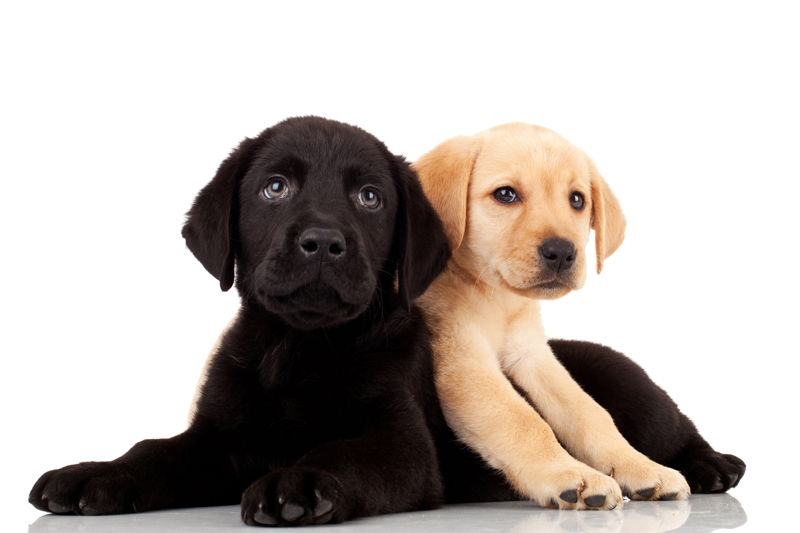 When you're certain that you're ready to open your home and your heart to a new canine companion, it's time to carefully choose a dog with characteristics that match your personal preferences and your lifestyle. Do you want a puppy or an adult dog? Pure bred or a mixed breed? Long-hair or short-hair? Big dog or small dog?

If you're a contented couch-potato or you have health issues that limit how active and athletic you can be, you don't want a high energy sporting or herding breed. Active, tireless breeds do best with active outdoor-loving people. Toy breeds are perfect for those who want cuddly, affectionate lap dogs.
Learn which breeds have the traits you're looking for. Although you can't exactly predict the personality, temperament and trainability of every puppy, you can predict what is typical for a breed. Overall appearance, size, coat and grooming requirements are easily determined by breed. If you want a pure bred, you can find information about any breed, even rare breeds, in online Breed Profiles. Contact local breed clubs too. Attend a dog show. Talk to breeders.
When you adopt a mixed breed, you can enjoy the combined traits of two (or more) breeds. Most shelters have a quite a variety of mixed breeds to choose from. If shelter personnel know or can determine the ancestry of a mixed breed puppy, you can often predict it's approximate adult size and get some indication of it's personality. You might find the "perfect" dog for you - one that has the best traits of the breeds you like most. You may also want to avoid that great looking dog who is mixed with a breed that has personality traits you don't like or energy requirements you can't handle.
Exercise requirements can be determined by breed, but also by the age of a dog. Do you want a puppy, or an older dog? For some people, a new dog MUST be a puppy. Watching a puppy grow can be fun and rewarding. Puppies are cute, but that puppy look lasts only a few months and caring for a puppy is VERY time consuming. It takes time to successfully house train a puppy. Besides potty time, puppies need time outdoors to let go of all that unbelievable energy. Depending on where you live, that means either going for a many walks or frequently going outside to play with the puppy. Puppies thrive on attention.
A dog who is a bit older is usually easier to care for. A one or two year old dog, especially one who is partially or completely house trained, will need fewer trips outside. They're also past the teething, chewing, destructive stage. Some breeds with boundless energy as pups will begin to slow down by age two or three. Many adult dogs in animal shelters and in rescue will already have some obedience training. Many healthy older dogs have long active years ahead, with lots of love and loyalty to give.
If you love big shaggy dogs, do you have extra time for daily grooming? All dogs need some regular grooming - like brushing to remove dead hair and check for fleas, dental care, nail trimming and an occasional bath to keep them comfortable and in top condition. The amount of grooming needed depends on the type of coat. Many breeds need a great deal of brushing and combing to control shedding and prevent tangles and matting. Some long haired breeds also need an occasional light trimming while others need frequent, extensive trimming. If you don't have the time for daily brushing and lots of grooming, choose a dog with a short, sleek coat.
If you live in a small apartment, a large active, high energy dog would not be a good choice. On the other hand, a large inactive dog might do better in an apartment than a smaller but boisterous canine bundle of energy.
If you have small children, you definitely want a gentle breed with good temperament, but size is also an important consideration. Small children (and elderly parents) can be knocked over by large, playful, friendly dogs. You want a dog thats good with children, but children must also be taught how to treat a dog. Dogs should never have to tolerate hair pulling, tail grabbing, being sat on, jumped on, or hurt in any way by children. Small dogs can be seriously injured by rough handling. A tiny chihuahua should not be subjected to life in a house with three rough and ready, active little boys.
Male or female? Aggression towards other dogs is more common between dogs of the same sex, but spaying and neutering can usually prevent this. Contrary to popular misconceptions about male dogs... neutered males are no more aggressive or harder to housebreak than females. Neutered males and spayed females make equally good pets and loving companions.
Along with annual check-ups and immunizations, spaying or neutering is one of the best things you can do to keep your dog healthy. Spayed and neutered dogs live longer, healthier lives. Spaying a female dog eliminates the risk of ovarian cysts and uterine cancer and reduces the risk of mammary cancer. Neutered male dogs are less likely to roam, fight with other dogs or become aggressive to people. Neutering also eliminates the risk of testicular cancer. If you can't afford the cost of surgery, there are animal clinics and programs in most communities with reduced fees for spaying and neutering.
If you buy a pure bred puppy from a breeder, should you get "show quality" or "pet quality"? A show quality puppy has the traits it should have to compete in the conformation show ring, according to the breeder. If you just want a healthy, beautiful companion and you don't plan to show the dog, there's really no reason to invest in a show prospect.
There is nothing "wrong" with a dog sold by the breeder as pet quality. A puppy might be sold at a lower cost, as pet quality, because it does not conform perfectly to the breed standard, according to the breeder. That may be due to cosmetic things like markings, eye color, less than perfect ears, coat density, or other minor flaws. It may be slightly over sized or under sized. Breeders of field trial dogs might sell young adults who are gun shy or lack the hunting skills to compete, as pet quality.
There's lots of help available online to help choose the best dog for you...
Select A Pet
Complete the questionnaire and the computer will compare your needs and surroundings against those of 100 different breeds and select up to four breeds that are likely to suit your needs.
Purina Dog Breed Selector
Fill out as much of the survey as possible to help Purina recommend the best dog breeds for you.
IVillage Breed Selector
Answer the questions, then click "Get Results" to see the breeds that best match your choices.
Getting a Pet Selector
Answer questions to get a recommendation of your best options.
BestDOG
Another program that lets you find the breeds that are best for you.
Dog Breed Info Center
Search for a breed that is right for your family? Take the quiz and find out!
Puppy Aptitude Test
There's no foolproof way to pick a great pup, but there are some "tests" that might help.
Puppy Personality Test
A puppy's basic personality traits are measurable by eight weeks of age. These tests are intended to give a general indication of what personality to expect from the adult dog. If possible, test several pups at the same time to get perspective on differences. Try to test the same pup multiple times before adoption.
Choosing a Dog Breed That is Right For You
Breed suggestions and advice from an experienced dog groomer.
More information about Choosing A Dog
---
Please consider a shelter or rescue dog.... Shelter dogs come in all breeds, mixtures, ages, colors and hair-types. Most animal shelters have a good selection of mixed breeds to choose from, but they also have pure breds... twenty-five percent of dogs in shelters are pure bred. Shelter and rescue dogs are already neutered and up-to-date with immunizations or they will be before they go to new homes.
Unless a whole litter has been rescued, there's usually not many very young puppies in breed rescue, but there are dogs who are less than one or two years old. Rescue volunteers and foster parents determine a dog's temperament and behavior and try to place the dogs in compatible new homes.
Coming Soon - You've made the decision to buy a pure bred puppy from a breeder.
Watch for "Choosing a Good Breeder".
Essentials for your new dog....

Life Stages Folding Cage

Adjustable Storage Feeder from Our Pet's Company
Designed to be your dog's crate for life, this crate includes a divider panel, so you can adjust the length of the crate as a dog grows. Heavy-duty gauge wire construction features tight mesh spacing and dual slide-bolt latches to safely contain your dog.

Piddle Pads
Make housetraining a lot easier! Infused with a special attractant, your dog will immediately associate Piddle Pads as the preferred place to go. The absorbent pad also ensures more floor protection.
Related Reading -
Woman's Best Friend : Choosing and Training the Dog That's Right for You
-
This training guide looks at the special issues unique to dog-owning women. It explores personalities of different breeds, their needs as they relate to a woman's lifestyle, and choosing a dog that fits a woman's specific needs. It offers realistic solutions to the training challenges women face... using effective commands, leash tugging and how to avoid being overpowered by a dog, preparing the dog for a new baby. Topics include dealing with embarrassing dog behavior such as sniffing, eating underwear, and other offensive things dogs do to women and explains how to correct them.
The Perfect Match: A Dog Buyer's Guide
-
A photo accompanies every breed outlined in this guide to choosing your ideal canine companion! Nearly 150 breeds are profiled, highlighting each breed's unique qualities, personality and physical characteristics, and both positive and negative attributes. It includes grooming requirements, activity level, life expectancy, size, character, shedding, whether good with children, genetic health, along with who should not own the breed.
Spay/Neuter graphic by The Dog Hause
---