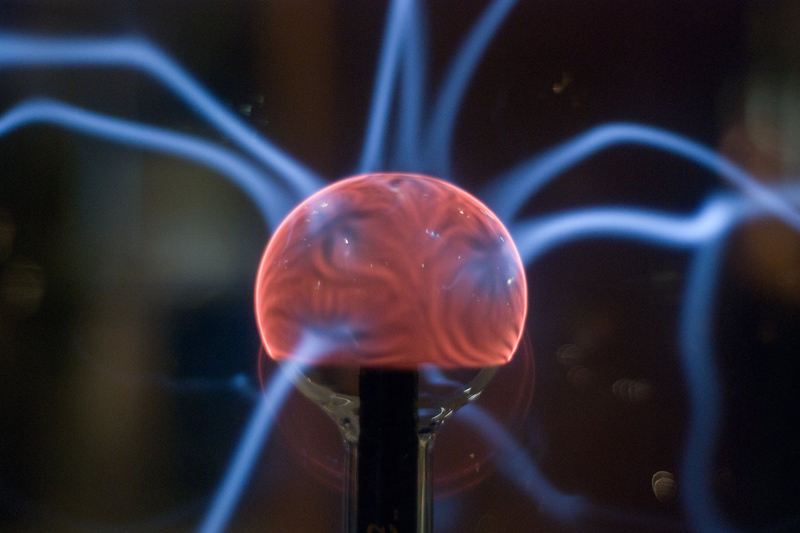 The Series

Joss Whedon's FOX scifi TV series "Firefly" has taken on legendary cult status since it first aired in the latter part of 2002. For those of us who were lucky enough to catch it during its first run, watching it was an exercise in frustration - the network seemed to want to kill it off. Every other week it seemed like "Firefly" was being pre-empted during its not-so-coveted Friday night slot. Famously, the series' 11 aired episodes were shown out of order as well (three of the 14 went unaired during the first run). The treatment of the show is still often held up as an example of bad decision-making at FOX.

Once it was cancelled, "Firefly" became one of the first shows to benefit from the complete DVD releases of series that was becoming popular at the time. Others discovered it and became fans. Eventually, this led to "Serenity," the 2005 feature film from Universal that had people dressing up in Jayne's knitted hats and browncoats to attend the premieres.

NOTE: The rest of this article may contain SPOILERS! Be warned!

 


The Plot



"Firefly" is basically a Western-style space opera, set in 2517 in a universe where a civil war took place and the two surviving superpowers, China and the U.S., formed a government called the Alliance to govern the core planets. This is not truly a post-Apocalyptic world, or an idealized one; it simply is. No aliens exist here, although there are Reavers - cannibalistic, space-faring humans with savage tendencies. Most of the story takes place on outlying moons and planets, many of which contain frontier towns. English sprinkled with Chinese phrases is the main mode of communication.

The main characters, the crew of a ship called Serenity, live on the outskirts of society making a living as smugglers. Mal (Nathan Fillion) and Zoe (Gina Torres) are veterans - Browncoats - from the Unification War that Alliance undertook to bring the outer worlds into submission; they were on the losing side, and they prefer life outside of Alliance control. In the first episode, the inhabitants of Serenity forcibly make the acquaintance of Simon Tam (Sean Maher) and his sister River (Summer Glau). These two are on the run from the Alliance - Simon gave up his career to rescue River from mysterious experiments that were being conducted on her. This is the overarching storyline of the series - healing River and finding out what actually happened to her. The series concludes with River finding her place on the crew, but the pursuit of her has definitely not ended.



The Universal film "Serenity" continues the Alliance's pursuit, reveals the origins of the Reavers, and kills of two of the original cast members.

The Cast



Malcolm Reynolds (Nathan Fillion): A Browncoat who volunteered for the independents' army during the Unification War and became a captain. Now that the war's over and his side lost, he prefers life as his own boss. He got himself a derelict Firefly-class ship, named it after the decisive battle in the war, and started doing cargo runs with a side of smuggling.
Zoe Washburne (Gina Torres): She was Mal's second-in-command during the war, and remains so despite the fact that the war is over. She's a true soldier, married to less-than-stoic Wash, Serenity's pilot - an odd coupling, but an interesting one.
Hoban "Wash" Washburne (Alan Tudyk): Serenity's pilot. He's more laid back and goofy when compared to his kick-butt wife. He is killed during the events of the movie "Serenity."
Jayne Cobb (Adam Baldwin): A thuggish mercenary who signed on with Serenity in order to get his own room. Despite his simple outlook on life and brutish ways, he occasionally shows a sensitivity that is out of character and has made him a fan favorite.

Kaylee Frye (Jewel Staite): She has no formal training but a real feel for engines, which makes her Serenity's sweet and wholesome mechanic (despite her rather tarty introduction to the ship). She develops a crush on Simon, although there are apparent differences in class.

Inara Serra (Morena Baccarin): She's a Companion, something like a socially-elite geisha who has been governmentally sanctioned. She's basically slumming it by attaching herself to the Firefly crew, renting space in a shuttle. A romance between her and Mal brews throughout the series and is the reason she decides to leave at the end.
Simon Tam (Sean Maher): A young man with a brilliant future in medicine, Simon seemed well suited to life in the core worlds. That is, until he abandoned everything to save his sister from an Alliance school called the Academy, and became a passenger on Serenity carrying luggage large enough to hold a teenage girl. Good thing Serenity badly needs a medic.
Note of trivia: Zac Efron played the young Simon in a flashback in the episode "Safe."

River Tam (Summer Glau): She's Simon's sister, a prodigy who may have been tampered with by the Alliance. At first no one is sure what she went through, and her periods of mental instability and physic abilities freak out the crew. Eventually her prowess with weapons and hand-to-hand combat is revealed. Apparently, the Alliance was trying to turn her into a super-soldier. 
Derriel Book (Ron Glass): A preacher or shepherd who travels with the crew. Book has a possibly checkered past, based on his knowledge of less than savory things, and clearly has some past association with the Alliance. He is killed in the movie "Serenity.

Legacy

Very few scifi TV series have made as much of a mark on the television landscape with just 11 aired episodes as "Firefly" did. The stars of the show have become well-known in the genre, and the show itself spawned tons of merchandise, comic books, novels and more.

Today, numerous campaigns to put "Firefly" back on the air remain strong; at 2012's San Diego Comic-Con, fans and media came away from a panel believing that the possibility for such a resurrection (on the Science Channel) might still happen - according to Wikipedia, 10,000 fans showed up for that panel. Marathons still happen on national holidays, and the show is available in its entirety through Netflix, so "Firefly" continues to gather new fans and old. The show continues to be admired for its attitude and wit - it's what you might call "shiny," if you're up on "Firefly" slang.

You Should Also Read:
Firefly Complete Episode Guide


Related Articles
Editor's Picks Articles
Top Ten Articles
Previous Features
Site Map





Content copyright © 2023 by Helen Angela Lee. All rights reserved.
This content was written by Helen Angela Lee. If you wish to use this content in any manner, you need written permission. Contact Helen Angela Lee for details.