Harold and the Purple Crayon DVD Review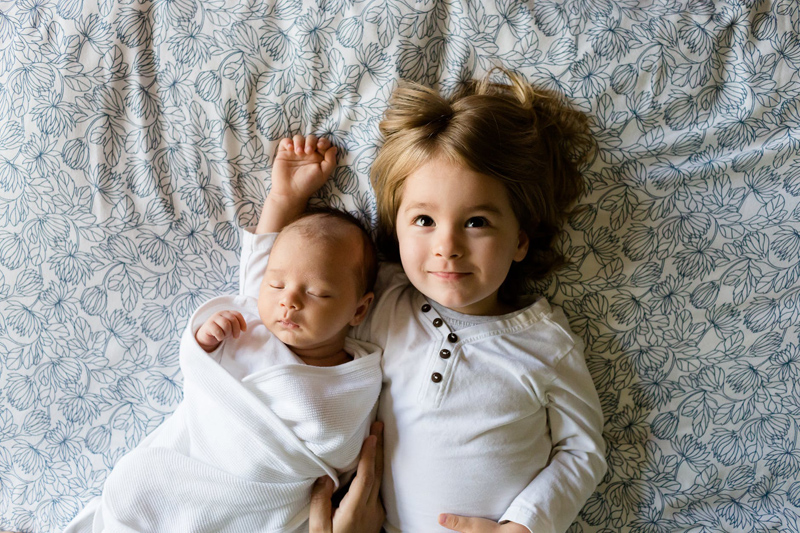 As mentioned in my article on "Kids and Television Watching," HBO's Harold and the Purple Crayon animated series has been a wonderful option for allowing small snippets of commercial-free TV to my two daughters. Originally, we recorded all 13 episodes from HBO family to our TiVo. When my husband's mother discovered a DVD set of the complete series in the store and bought it for the girls, I was delighted (not the least reason because we had accidentally deleted two episodes and no longer had HBO!).

There are many wonderful things about the Harold and the Purple Crayon series. It's important to know that these 20-minute tales are not faithful page-by-page recreations of the Crocket Thompson books, but do absolutely remain faithful to the concept and the cadence of his wonderful stories. Sharon Stone, of whom I am not typically a particular fan, does a lovely job as the narrator with her expressive and calm voice.

The 13 stories each teach a lesson, address a childhood concern or fear or explore a creative idea. Here are short summaries:

Harold and the Purple Crayon – An expanded version of the original Crocket Thompson story.

Blame it on the Rain – A simple explanation of where rain comes from, and an endearing little plot involving Harold saving two baby squirrels from rising waters.

Fly Away Home – Harold experiences life from the perspective of a bug learns that one can have an impact even if small

A Dog's Tale – Introduces Harold's stuffed dog, Lilac, who comes to life in his crayon world.

One Crayon Band – Explores different instruments, sounds, rhythms and other musical concepts.

I Remember Goldie – Perhaps my favorite episode, this story does a completely wonderful job exploring the concept of death after Harold's goldfish passes away. The explanation is not in any way religion-specific and does not mention God or heaven. It does address the reality of death involving the absence of a physical presence but explains how people or animals (or even flowers) can live on and be celebrated in memory. It explains that death is not a child's fault and lightly explores releasing regrets. I find this extraordinarily well-done, but parents may want to watch it first before showing it to children.

Harold's Birthday Gift – Another one of my favorite episodes, Harold explores the value of friendship in relation to his birthday party. Obsessed with a gift and with frustration over everything not going exactly his way, he finds that it's celebrating with those he cares about that is truly important to him.

Blast From the Past – Maybe the least "meaningful" of the episodes, still a fun little tale of encountering a dinosaur world, a common interest of many young children.

Harold the Artist – Unable to draw a "perfect" circle, Harold finds inspiration with a visit to an art museum where he finds that beauty and creativity are more important and meaningful than perfection.

Harold on the Wild Side – Harold tries out how it feels to be various animals, learning interesting facts about animals and himself along the way.

Harold in the Dark – Another episode that perhaps parents should watch first, this story lightly explores fear of the dark, as well as the concepts of shadow and light.

Future Clock – Feeling annoyed by the constraints of childhood, Harold explores adult careers and comes to understand a bit about the responsibilities that come with the "freedom" of adulthood.

Cowboy Harold – Mostly a story about life as a cowboy in the "wild west," with a cute frame story of Harold sent to his room for refusing to eat squash, wanting to be where no one tells him what to do and discovering he likes squash after all once he tries it.

Another aspect of the series worth mentioning is the music by Van Dyke Parks. Far from the cutesy "sing-along" easy melodic style of many children's shows, the songs are sometimes a bit bizarre, but also complex and varied in a good way. The kids get exposure to creative styles and instrumentation and I don't have to hear them walking around singing trite kiddie tunes.

Most importantly, this series does an excellent job with emotional intelligence. The narration relates Harold's feelings as he encounters conflicts, confusing situations and lessons learned. These episodes give kids a great vocabulary to talk about similar situations in their own lives.

The DVD offers an autoplay feature enabling children to start the DVD on their own without needing to use a remote and also comes with a cute little activity booklet with coloring, a very simple maze and matching exercise and a 1-9 numbered dot-to-dot. The most unfortunate thing is that the episodes are split over two DVDs and the included episode list doesn't specify which episodes are on which disc.

Overall, this DVD set is a great gift for any preschool or early elementary school child.




You Should Also Read:
Kids and Television Watching


Related Articles
Editor's Picks Articles
Top Ten Articles
Previous Features
Site Map



Follow @bellanicki
Tweet





Content copyright © 2022 by Nicki Heskin. All rights reserved.
This content was written by Nicki Heskin. If you wish to use this content in any manner, you need written permission. Contact Nicki Heskin for details.