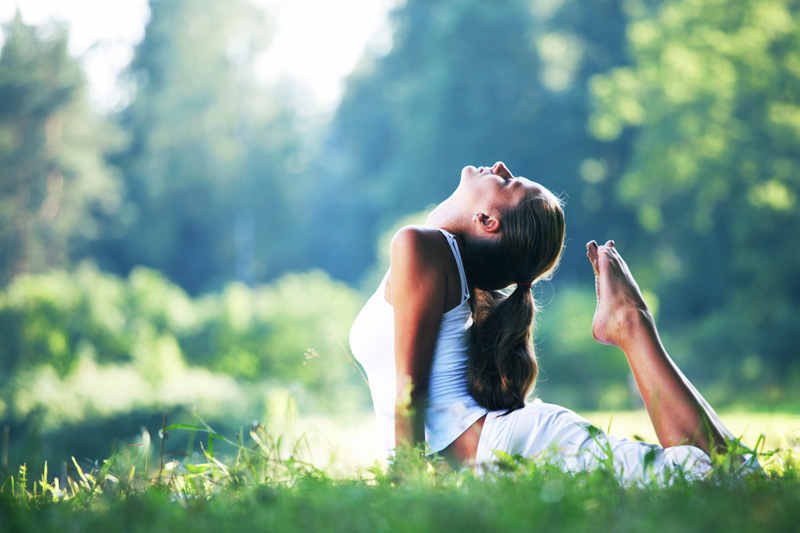 What does it mean to be an individual? Is it about your external actions and behaviors, or is it something more? I've found myself pondering this question often, since because of my nature, individuality is very important to me. I've discovered though, that my sense of it tends to not be very solid and instead wavers according to circumstances.

What then lends to a strong sense of individuality, one not based on what you do or how differently you do it from others, one that is solely based on who you are. I think a more fitting question even is how do you recognize this quality that already exists within yourself.

To understand this question, it's important to explore where our sense of individuality stems from and how it is nurtured. Often times, we develop a sense of ourselves through the things that we do. For example, a child good at baseball begins to identify herself with that and that skill becomes a part of her personal definition of herself.

We are not often taught a sense of ourselves outside of the context of something external. Most children aren't actively taught that their mere presence is unique and individual, irrespective of any activity or behavior they adopt.

Because of this, what is reinforced is that individuality, what makes you distinguishable from another, has solely to do with what you do, how you behave, how differently you do a think, etc. and not with any intrinsic value you have regardless.

The trick is to see the fallacy in this thinking and to begin discrediting and changing this belief.

How do you discredit a belief so deep rooted? Well a large part of why it has such a hold is because of other beliefs you have, like the belief that you still need outside validation of yourself. This is in keeping with what we learned as children, where adults judged and validated your existence with their approval or disapproval.

The question to ask yourself is am I still living according to those adults' standards and who is the adult now.

Learning to be your own source of validation is an important first step in re-discovering your own sense of individual self-ness. Realizing that you are the adult now and you can set your own standards will help you immensely in rebuilding what was lost through living according to other people's rules.

The next step, once you begin reclaiming and affirming as "ok" the lost parts of yourself, is freeing yourself of the need for validation at all.

Yet another tricky concept, yet this is the epitome of a true sense of individuality, one that no thing or experience can take you away from.

This comes when you resync yourself with the experience of your own intrinsic uniqueness. You begin to realize how the very essence that is you creates an individual signature that permeates everything you encounter. This cannot be duplicated or mistaken for anything else.

As you begin to reinforce this idea in your life, a settling calm begins to emerge around you.

The fear of losing your individuality begins to fade. The whispers in the back of your mind about whether you are good enough begin to fall silent. The judging voice comparing, criticizing, and condemning you falls on deaf ears.

The space for peace and true enjoyment you clear away is infinite and once again within your reach!



You Should Also Read:
Individuality - Originality Quotes from BellaOnline
Confidence
Individuality - A Youth's Wisdom


Editor's Picks Articles
Top Ten Articles
Previous Features
Site Map



Follow @etniqminerals
Tweet



Content copyright © 2022 by Leah R. Patterson. All rights reserved.
This content was written by Leah R. Patterson. If you wish to use this content in any manner, you need written permission. Contact Leah R. Patterson for details.