The Herbal Multi-Vitamins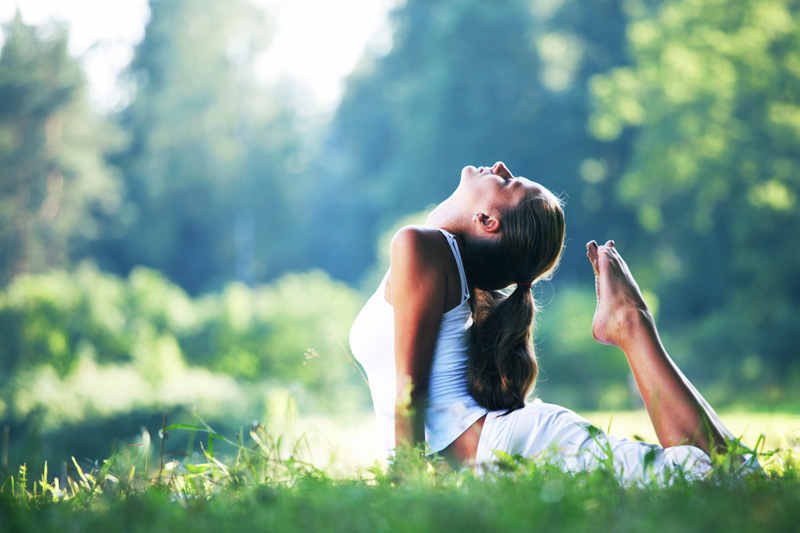 In this day and age, we've all come to realize the importance of vitamins and minerals in our quest to be happier healthier individuals. This often leads us down health food store aisles looking for the best multi-vitamins to suit our needs and our wallets.

We habitually forget though that our best sources of vitamins and minerals come from the simplest of places, i.e. the good food that we put into our bodies and in particular, from good nutrient rich soil through plants that we and the animals we eat consume.

These plants absorb these vitals nutrients into themselves and make them available for our bodies to use; the nice thing is that it is wonderfully easy to use plants in lieu of the ever popular mulit-vitamin.

Here are some plants to help you do just that!

Herbs That YOU Can Use:
Alfalfa (Medicago Sativa)
Dandelion (taraxacum officinale)
Stinging Nettle (Urtica Dioca)

Now Why Would I Use These Again?
I chose these herbs because it is very easy to incorporate them into everyday habits to get the full range of all the benefits they provide.

Let's start with the first one and go down the list:

Alfalfa – Alfalfa was known even in ancient times as the "Father of all Foods". It is stocked full with minerals such as calcium, magnesium, phosphorus, and potassium as well as all the known vitamins necessary for optimum health.

Dandelion – This often-despised city "weed" is known in many medical traditions as a panacea of all ailments, partly due to its full range of necessary vitamins and minerals. It is a wonderful plant for women, being high in iron (the root) and b-complex (the leaves) and can help everyone in general to get all their nutrients.

Stinging Nettle – Stinging Nettle is a particularly great ally for those recovering from chronic illnesses. It's abundant in the same minerals as alfalfa, including sodium (which is actually a requirement for good health), iodine, silicon, and sulfur. It also contains vitamin C, beta-carotene, b-complexes and iron in high amounts, making it a great source of vitamins as well.

How Exactly Am I Supposed to Use These?
Alfalfa is the easiest and quickest to use, as most groceries sell alfalfa sprouts, which you can sprinkle on salads, in soups, and on sandwiches. Dandelion and Stinging Nettle can be prepared and used as a tea (another word for infusion). These herbs make great everyday teas! Here's how to make a quick cup.

1. Place a tablespoon of fresh or 2 teaspoons of dried plant material (stinging nettles – leaves, dandelion – leaves/root) into an 8-ounce cup. (Any kind except plastic)
2. Boil some water (at least 8 ounces/1 cup)
3. Pour the boiling water into the cup and place a little plate over top it (this keeps medicinal properties from evaporating).
4. Let this sit (its steeping now) for 5 minutes at least, then drink. Depending on your preference, you may want to spoon out the plant material.
5. Adding honey and lemon are always nice additions to any tea and give you an extra boost of healing help.

If you have time and you really want to get all you can out of your tea, why not try making a strong infusion? Strong infusions help you get the full benefit of the vitamins and minerals available in a plant because over time, more of these nutrients can infuse into the water. This also allows you to get more while using less plant material, which is good for your pocket and good to promote your conscious use of the plant too.

1. Place 2 ounces (roughly two handfuls) of stinging nettle or dandelion leaves in a 1 Liter size glass jar (most juice jars are this size).
2. Boil some water (this time at least a liter amount).
3. Pour the boiling water into the jar and cap it with the lid.
4. Let this sit for 4-8 hours (this length helps extract the majority of the beneficial qualities of the plants)
5. At the end of that time, un-cap the jar to let the plant material flow to the bottom and pour yourself a cup!

You can save the rest in the refrigerator, where it should last a week. After drinking a cup 3 times a day for about a month, you will be feeling great! For Dandelion Root, follow the same directions only use one ounce in a 500 mL(1 pint) glass jar. Enjoy!

You Should Also Read:
Weeds in Your Backyard? - Bite Back!
Nutrition - The Wise Woman Way
Glossary of Herbs, Vitamins, and Minerals


Editor's Picks Articles
Top Ten Articles
Previous Features
Site Map



Follow @etniqminerals
Tweet



Content copyright © 2022 by Leah R. Patterson. All rights reserved.
This content was written by Leah R. Patterson. If you wish to use this content in any manner, you need written permission. Contact Leah R. Patterson for details.