Animal Testing For Cosmetics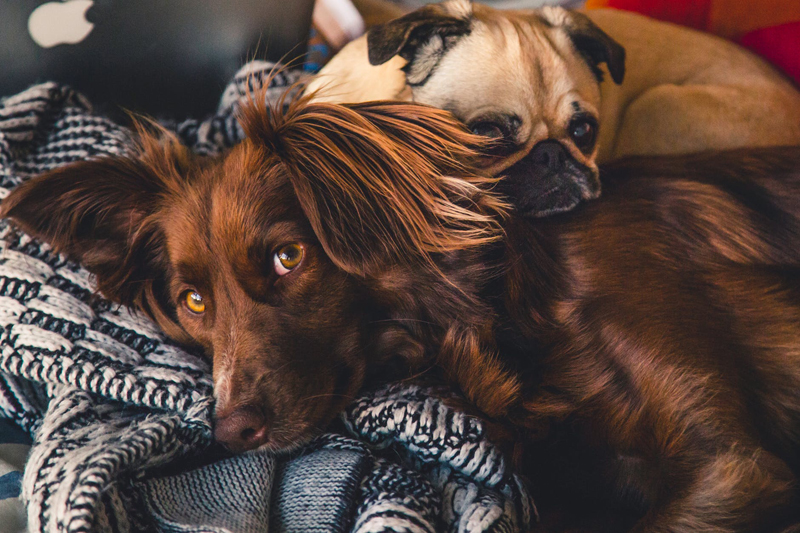 Throughout time, people have enjoyed utilizing makeup for theatre, personal enhancement, religious practice, and self-expression. For keeping skin shiny, cheeks rosy, and hair bouncy the cosmetic industry pulls in an annual revenue stream of approximately 80 billion dollars; a large reason to want to stay on the "cutting edge" side of the industry. Consequently, the destructive practice of animal experimentation is tolerated and routinely practiced. This is not done out of necessity but as a method to achieve results using a path of least resistance.
In 2003, the European Commission took large strides to make the cosmetic industry cruelty-free by March 2013. However, in August 2011, as the execution date of the initiative draws closer, the Commission is considering backing out of its implementation due to large industry special interest pressure. With our collective historical knowledge and massive technological advances, there is simply no room for tolerating the meaningless torture of animals for beauty enhancement.
To bring the latest products to market a majority of cosmetic companies around the world employ animal experimentation methods. These companies are not interested to see how an animal looks in a particular shade of blue. Rather, testing is conducted to gauge how harmful the chemicals are in the products to better assess the corporate "acceptable risk" factor when the products are applied to the human body.
Logically, rubbing chemicals into your body is a bad idea, no matter how adamant the advertisers insist on their purported safety. The skin is your single largest organ. It lives, breathes, and through its pore system is the most environmentally interactive organ for a human. Just as moisture is allowed to escape your body through sweat, it also pulls elements into the body through the process of absorption. In an attempt to breach our common sense on a social scale, companies around the world reassure us that their products have been well tested. What they are not sharing are the details about the possible side effects.
Many beauty enhancement users have experienced random itchy red eyes after applying makeup and do not connect these symptoms to their cosmetic usage. Nor do they associate the onset of red splotches, overly oily or dry hair/skin, or an increase in what appears to be acne, as side effects of cosmetic application. To better understand why users are experiencing the sudden onset of these symptoms, one needs to look no further than the animals on which these products were tested. The animals endure side effects such as skin erosion and blindness from testing eye shadows and mascaras. Other common side effects include enduring countless oozing sores and the onset of necrosis for the betterment of a "new and improved" radiant foundation, blush, and facial cream.
There are several ways to have fantastic beauty products and keep the fun in artistic self-expression without inflicting unintentional harm to the self or other animals. You can either shop for certified cruelty-free products or make your own. When you make your own it creates a fabulous organic look with quite an exotic feel compared to the "new and improved" stuff on the market, and it is cost effective by comparison.
To create your own makeup let's look at the wisdom of our collective ancestry for how creative expression through body beautifying worked. Found within ancient texts, such as Egyptian hieroglyphs, is the application of Kohl. This is the most traditional form of beauty enhancement, with its practical and cosmetic uses dating back to the Bronze Age. Kohl is an extremely versatile product and can be used for eyeliner, mascara, and eye shadow.
How to Make Kohl
Items Needed: Organic Almonds, Sesame Oil
Purchase organic almonds
Burn them to ash: This can be done by placing almonds in a metal strainer and placing over a fire or flame
Place burnt almonds into a mortar and grind down to a fine powder with the pestle
Slowly add sesame oil a few drops at a time and mix well. If the Kohl is too thin or appears oily simply burn more almonds, grind, and add to mixture
Apply Kohl with standard makeup brushes
How to Make a Shimmering Creamy Blush
Items Needed: Beet Powder, Organic Strawberries, and Olive Oil
Deseed strawberries and finely chop
Add equal parts of beet powder and finely chopped, organic strawberries to food processor/blender and mix until completely smooth
Place in a glass jar and add a few drops of olive oil at a time
Mix well and keep in refrigerator for ideal results
Apply with fingers or makeup pads by gently rubbing to desired effect
In addition to the authentic look and feel of homemade makeup is its amazing versatility. There are a multitude of combinations that can be used for eye shadow, foundation, and blush, resulting in an appearance that is truly your own.
The European Commission should not feel compelled to bow down to the wants of the cosmetic industry's special interest demands and should keep to their target date. For those who would like to lend their voice of encouragement to the European Union to stand their ground please sign the
Keep Animals Out of Cosmetics Initiative
.
Learn more about creating your own look:
Natural Beauty Recipe Book: How to Make Your Own Organic Cosmetics and Beauty Products
You Should Also Read:
Feather Weave for Hair is Fowl
Rhino Horn Consumption Myths
Cracking the Myth of Shark Fin Soup


Related Articles
Editor's Picks Articles
Top Ten Articles
Previous Features
Site Map



Follow @WildlifeWelfare
Tweet





Content copyright © 2023 by Deb Duxbury. All rights reserved.
This content was written by Deb Duxbury. If you wish to use this content in any manner, you need written permission. Contact Deb Duxbury for details.